Milwaukee Health Department vaccination site opens at Wisconsin Center
MILWAUKEE - The Wisconsin Center, normally a venue for trade shows and events, opened open on Tuesday, Jan. 12 as a site to administer the COVID-19 vaccine, starting with frontline workers.
The Milwaukee Health Department is already more than a quarter of the way through the week's allotted 800 vaccine doses. The shots went into the arms of city workers who fall under priority group 1A.
"I think we can agree that these people on the frontlines need the protection now," said Milwaukee Mayor Tom Barrett.
The city hopes to vaccinate 900 people this week. Next week, it's asking for 3,000 doses when it plans to move on to frontline health care workers who are not affiliated with the city or a major health care system. That would include people such as dentists and occupational therapists.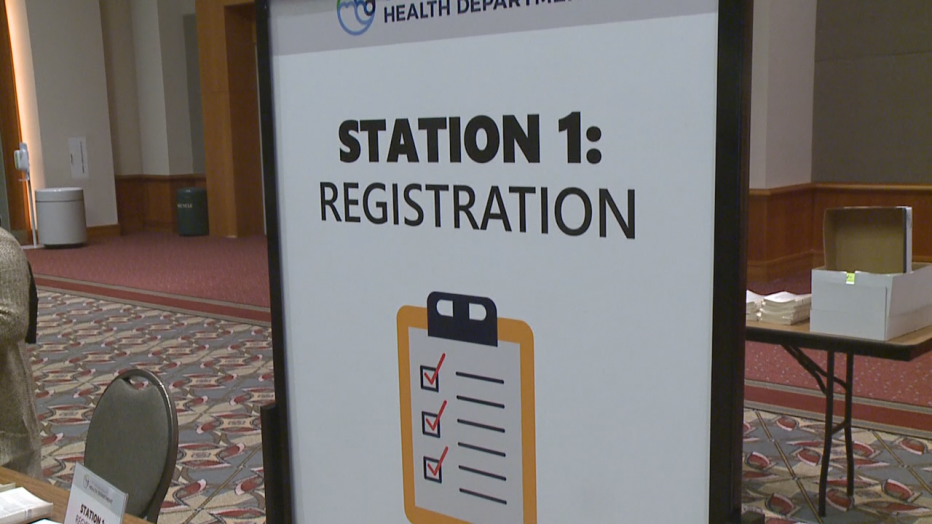 Then, it is on to people who are part of priority group 1B.
"That will include police officers, essential workers and teachers," Barrett said.
Group 1B will also include individuals who are 75 years old or older, according to Milwaukee's Interim Health Commissioner Marlaina Jackson.
"So when we are ready to move into group 1B," said Jackson, "(we will) make sure that we are communicating that in a variety of ways."
As more groups become eligible and supply increases, the goal is to eventually administer as many as 1,000 shots per day.
"However, we are aware that there are barriers to getting to a site like the Wisconsin Center," Jackson said. "We will have mobile strike teams that can go out into communities and do vaccinations. We are getting that process solidified."
To ensure that no doses go to waste, the Milwaukee Health Department is also making a list of individuals who could be "on-call" to receive their shot if some vaccine is still available at the end of the day after going through everyone who was on the schedule.
FREE DOWNLOAD: Get breaking news alerts in the FOX6 News app for iOS or Android