Milwaukee County affordable housing; $18M in approved ARPA funds
MILWAUKEE - If you are struggling to find a place to live you can actually afford, you are not alone. Milwaukee County is now pouring $18 million into trying to make more affordable housing in the suburbs. 
It was a surprise for neighbors when TV cameras came to a Wauwatosa street on Monday, July 11. 
"I said: in front of Larry's old house?" said Tricia Raasch.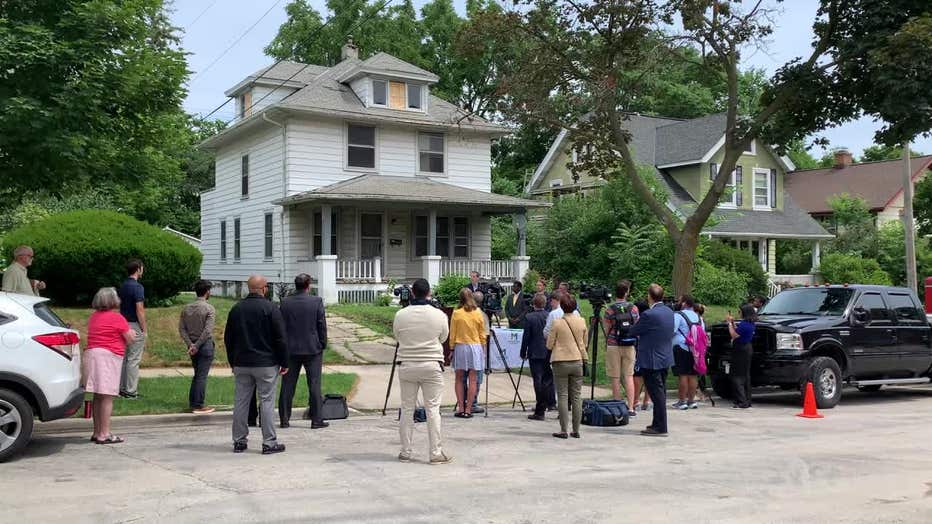 Larry Neitzer died several years ago, but it was the location county leaders used to host a news conference.
"Well, the man who lived here passed away about five years ago. And he was a really nice guy with a great story. And we thought we could at least, you know, celebrate him a little bit by taking care of the house that he grew up in," Raasch told FOX6.
That meant cutting the grass and shoveling the snow. With no children and no heirs, Neitzer's home sits vacant. Built in 1916, it now shows its age.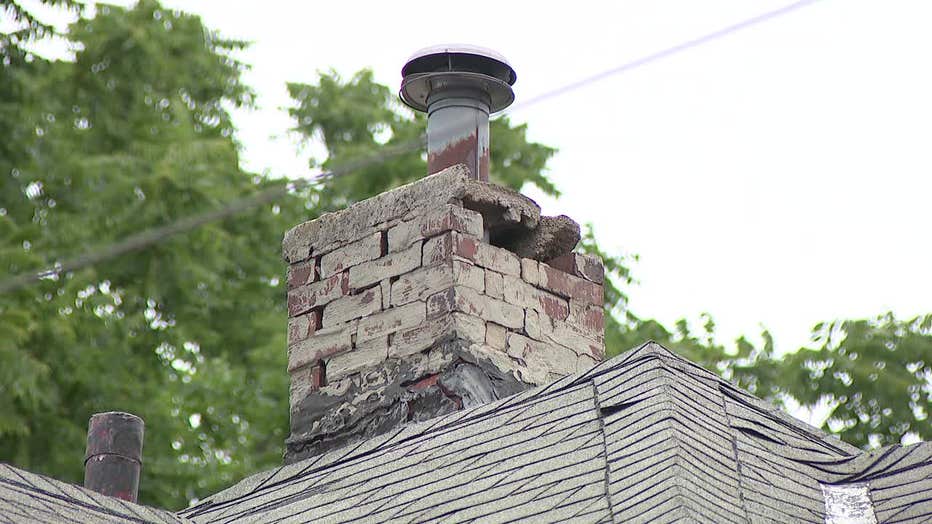 "We had been calling for so long to get something done about that house," Raasch said.
It went into foreclosure after no one paid the property tax bill. When that happens outside the City of Milwaukee, the house goes to the county. In the city, it goes to the city.
"When it becomes an eyesore, that's when people start to pay attention. And it worked," Raasch said. "About six months ago, the county showed up, and we weren't sure what was happening. But they said that they would start cutting the lawn."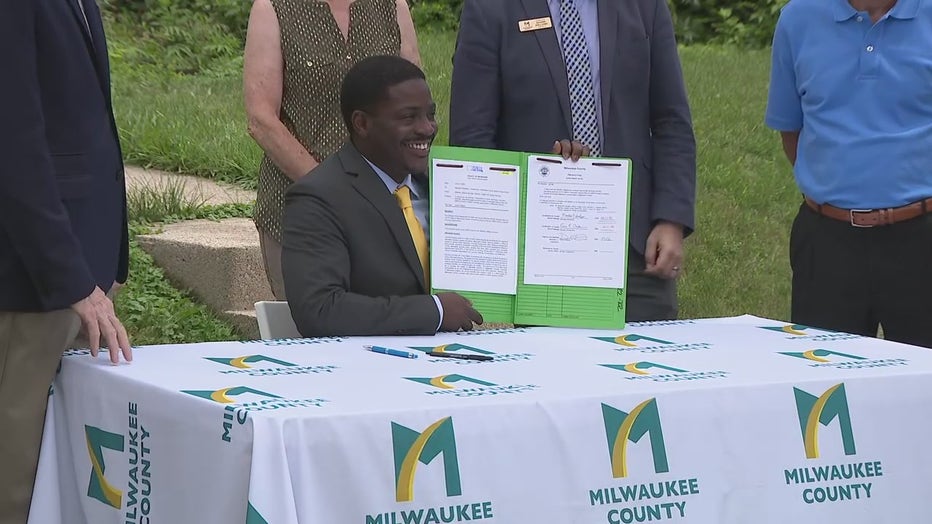 Now, at this home, Milwaukee County Executive David Crowley signed new legislation. It will take $3 million of American Rescue Plan Act (ARPA) money to fix up county-owned foreclosed homes in the suburbs.
County leaders want the fixed-up homes to sell at an affordable price – specifically for first-time homebuyers and people who live in the county – not out-of-state investors.
"Wauwatosa has historically been a community of a wide spread of housing options and many price points, and that's becoming less and less true," said Ann Heidkamp of the Wauwatosa Housing Coalition. "A primary reason we haven't been able to do more with affordable housing is cost. It's the cost, we know it's all rising, the cost of mortgages, the cost of the supplies, the supply chain issues, and we're hoping that with this new county money that we will be able to extend the money that Wauwatosa has available -- extend it, so we can have more affordable housing. The need is there."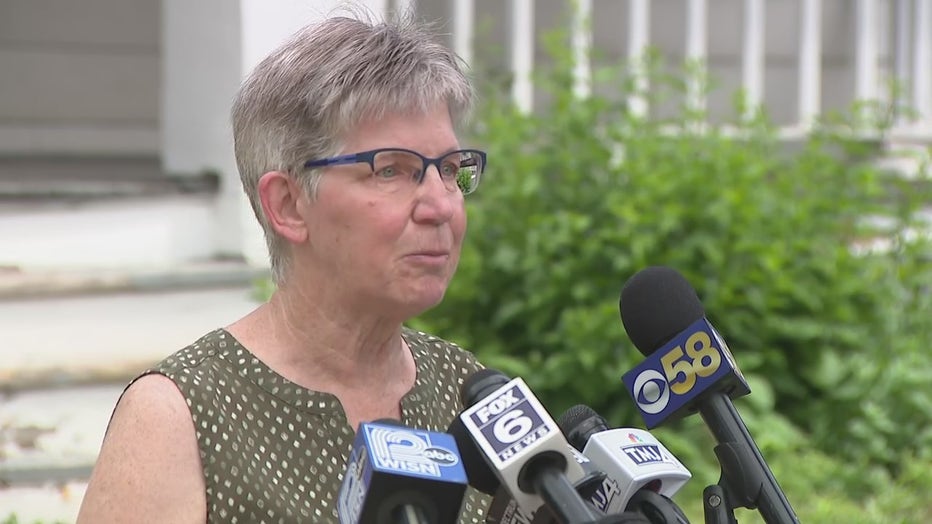 "Wauwatosa, as you can see, is not just a city of wealthy homes, but occasionally has a problem of upkeep. It certainly has a problem of affordability. Every community in the country is facing this problem," said Wauwatosa Mayor Dennis McBride. "Every public official is aware that we have a crisis of affordability."
It's something Raasch hopes won't deter others families from moving in.
"We want to keep our neighborhoods affordable. You know, I want young families to live here. That's a vibrant neighborhood. That's an alive neighborhood. I want kids going down the block and bicycles and having a great time because it's a great neighborhood. I love it here" Raasch said.
For now, Neitzer's old home still sits empty. 
SIGN UP TODAY: Get daily headlines, breaking news emails from FOX6 News
The county's housing division is still figuring out eligibility for who will be able to purchase the rehabbed home and what their sale price will be.
Besides the $3 million to rehab tax-foreclosed homes, the legislation pumps $15 million in federal American Rescue Act dollars into affordable housing developments, specifically in the Milwaukee County suburbs. The money would help projects typically with 24 to upwards of 100 units. The funds would help make the rents cheaper or allow an affordable housing project to go forward. 
To be eligible for the affordable housing developments, you would need to make 60% below the median income for that area. For people with disabilities, they could qualify for the developments at 30% below median income for that area.