Milwaukee Bucks honor MLK's schoolmate, Dr. William Finlayson
MILWAUKEE - So many Americans see Dr. Martin Luther King, Jr. as a civil rights icon and a man who fought for equality and change. Dr. William Finlayson, honored in Milwaukee Monday, Jan. 16, knew MLK as a friend.
Dr. Finlayson was schoolmates with Dr. Martin Luther King, Jr. Both studied at the same college.
On MLK Day, tens of thousands of Milwaukee Bucks fans honored both men.
Dr. Finlayson has seen a lot of history in 98 years. He served in the Army in World War II and then studied at Morehouse College.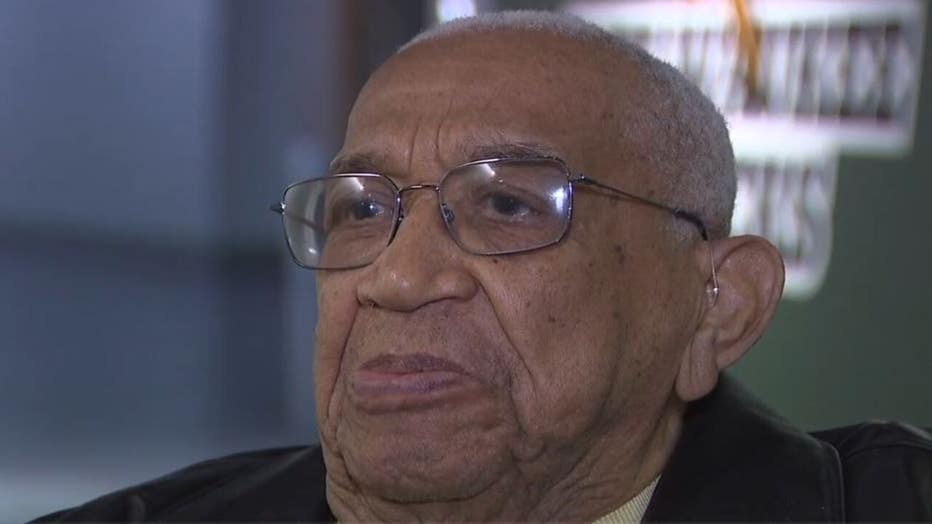 "Martin Luther King is a classmate of mine," said Dr. Finlayson. "It has been my pleasure to have known know him and to know him as a classmate, as a brother and as a beloved man, so it's good to be here, and it's good that he is here."
In the 60s, during the civil rights movement, Dr. Finlayson brought his friend to Milwaukee.
"How do you feel we are in the realization of his dream?" asked FOX6's Jason Calvi.  
SIGN UP TODAY: Get daily headlines, breaking news emails from FOX6 News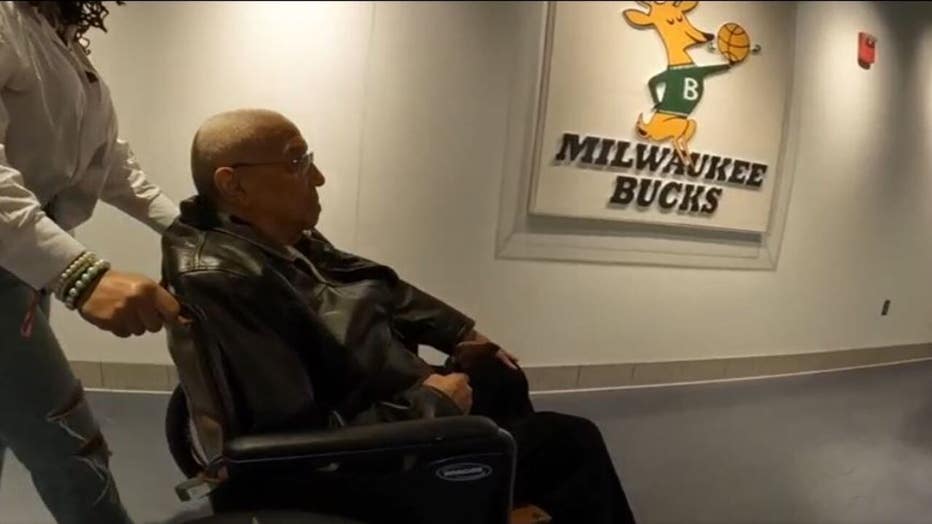 "I believe that we have not reached it," said Dr. Finlayson. "I think he would say that we've come a long ways, but we have a long ways to go in a number of areas. Specifically, one of which I've mentioned, schools, but in other areas."
On this special day, the Bucks also honored Milwaukee Public Schools' students, 18 winners of the We Energies Dr. Martin Luther King, Jr. Speech Contest.
"It's so empowering to see someone fight for what they know is true and what everyone knows is right," said Chai McCray, Eastbrook Academy. "It's the moral standard."
The Milwaukee Public Library Martin Luther King Branch celebrated its namesake. 
"It's about educating the community, about educating the children about their roots and where they come from," said Roxanne Fair, Xalaat Africa.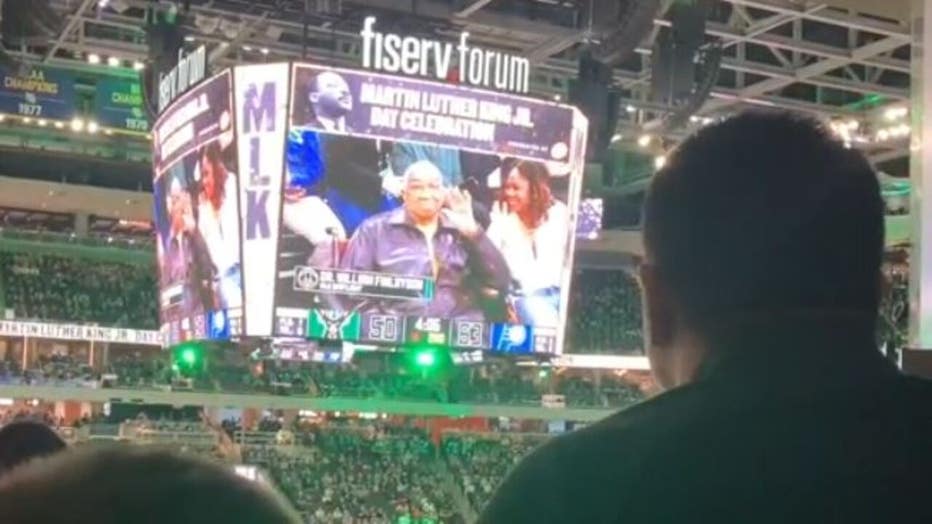 At Fiserv Forum, Milwaukee said thank you to Dr. Finlayson, the OB/GYN whose biography reports he delivered roughly 10,000 babies. 
The Milwaukee Common Council extended MLK Drive downtown in 2022. In fall 2023, they approved another street rename which will honor Dr. Finlayson on 5th Street between Capitol and Walnut.