Milwaukee apartment shooting, suspect admits he 'killed that man:' complaint
MILWAUKEE - David Simms, 25, of Milwaukee, faces one count of first-degree reckless homicide, use of a dangerous weapon after prosecutors say he fatally shot Sean Chaney, 24, inside an apartment building near Popuch Park on March 26. According to a criminal complaint, it happened after Chaney showed up at the building, demanding to get his property.
The complaint says this began around 6:15 p.m. on March 26 when a 911 call came in from a resident saying the victim broke into her apartment and was harassing her. Chaney also called 911, telling dispatchers he was there to pick up his property and wasn't being allowed to. Police responded and cited Chaney. 
A few hours later, around 9 p.m., another 911 call came in from the resident saying Chaney was back with another person. The caller wanted them removed. 
Just over an hour later, around 10:15 p.m., police learned Chaney had been shot. He was found lying in the hallway with two gunshot wounds to his chest. The complaint says he had a "full-sized AR-15 rifle tucked into his waistband."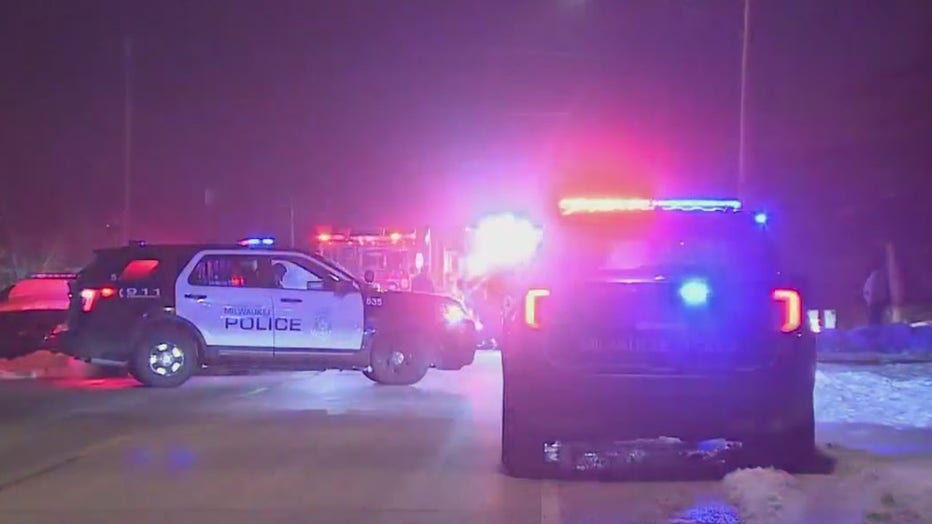 SIGN UP TODAY: Get daily headlines, breaking news emails from FOX6 News
Simms, who was on scene, told investigators: "I shot and killed that man. He was (expletive) with my girlfriend." Prosecutors say Simms had a handgun and was arrested.
According to the complaint, Simms said he'd gotten a call from his sister and his ex regarding Chaney, who was there with a rifle. He said he came over and spoke with Chaney in the laundry room before packing his stuff to head to a hotel. As he was getting ready to leave, Simms said he told Chaney to leave, and Chaney said he was not leaving. Simms said he pointed his handgun at Chaney, and Chaney pointed his rifle at Simms. Simms said he then shot Chaney and ran outside.
Simms made his initial appearance in court on Wednesday, March 29. Cash bond was set at $30,000.