Medical examiner: 'Speed was a factor' in crash that killed 4 family members near 26th and Townsend


MILWAUKEE -- The Milwaukee County medical examiner on Monday, Dec. 30 released reports on the crash Friday night, Dec. 27 near 26th Street and Townsend Street that killed two parents and two children. According to the medical examiner, speed was a factor, and all four died as a result of blunt force injuries suffered in the crash. The deaths were ruled accidental.

The medical examiner's report said Larry Williams Jr., 29, was driving the vehicle and went through a yellow light before striking a tree "at a high rate of speed." The posted speed limit in the area is 25 miles per hour, and the medical examiner's report said a witness estimated the vehicle was traveling at 70-plus miles per hour.

Williams Jr. was pronounced dead at the hospital. Police told the medical examiner he began to lose control of the vehicle shortly after going through the intersection. The vehicle then rotated counter-clockwise and veered towards the north side of the street, where the passenger side of the vehicle struck the tree and the vehicle split in half. The front end of the vehicle continued on, striking another tree/fenced area before coming to rest -- suffering catastrophic damage.

Ayana Hill, 22, was the front seat passenger. The medical examiner's report said Hill was "unrestrained."  She was pronounced dead at the scene.

Yana Williams, 2, was also pronounced dead at the scene.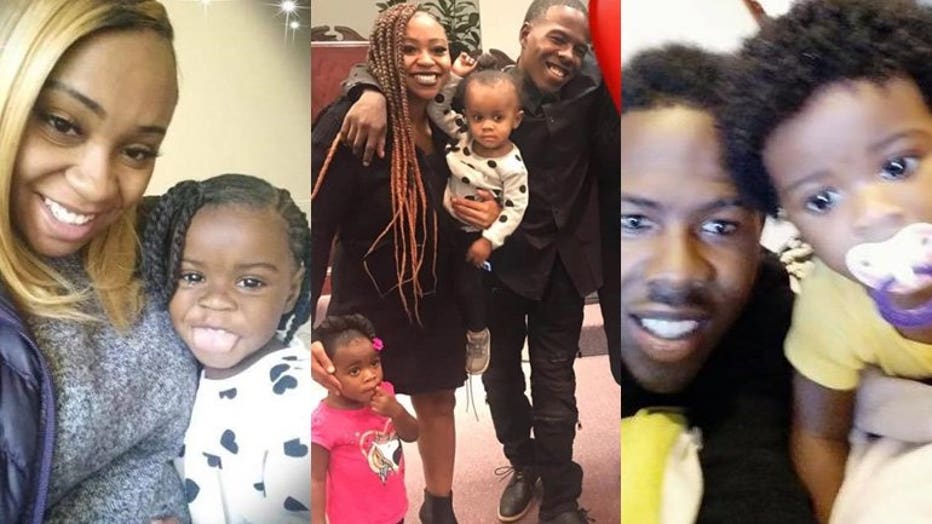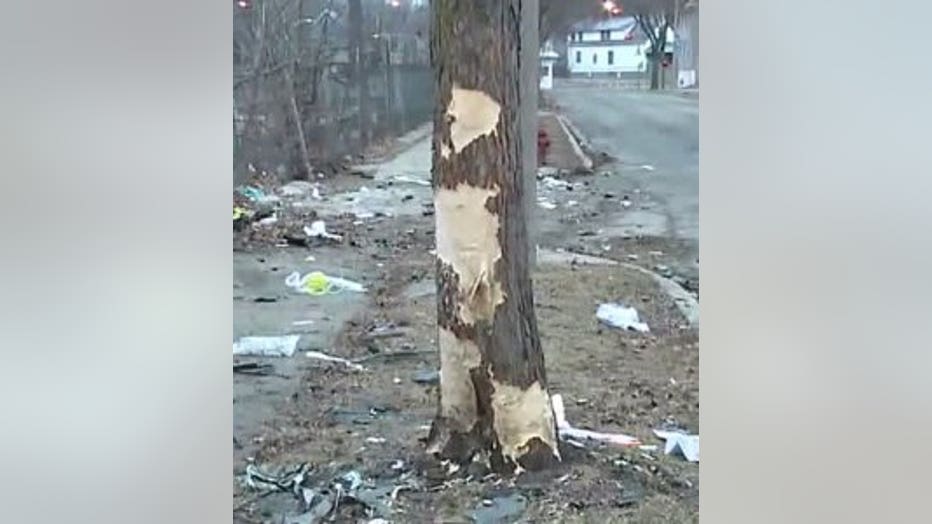 Scene of fatal crash at 26th and Townsend, Milwaukee


Police said a 5-month-old boy and 1-year-old girl were taken to the hospital from the scene -- the 5-month-old boy in grave condition. The medical examiner confirmed on Sunday, Dec. 29 Larry Williams IV died shortly before noon at Children's Wisconsin.

The 1-year-old girl was the sole survivor. Her release from the hospital was celebrated during a vigil Monday evening.

"In spite of that, God still sent a miracle. My granddaughter Ariana Williams was released this evening from the hospital and is doing well," said Patricia Williams, Larry's mother. "Just continue to pray for us. We need prayer. We're going on, and God is in control."

"He was everything," said Unique Long, Larry's cousin. "He had a heart of gold. He loved his kids. He would never have put them in harm's way. He loved them."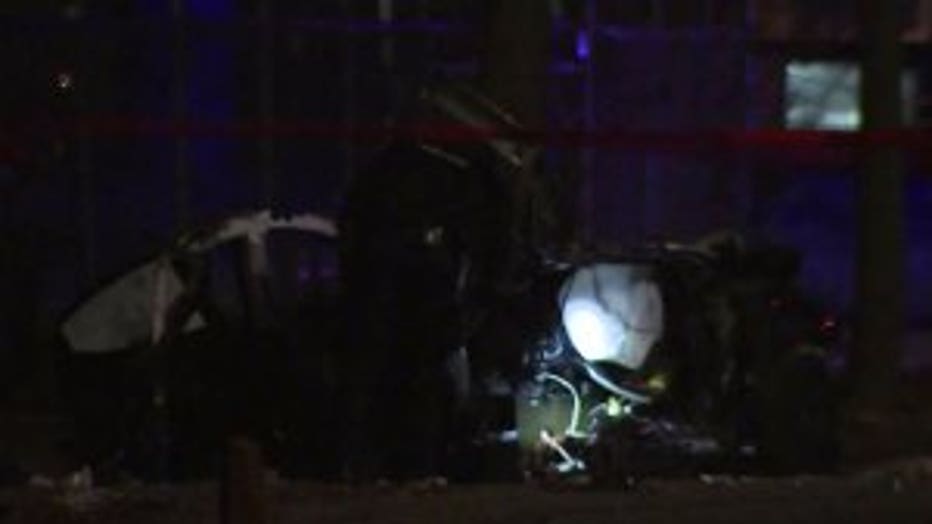 A GoFundMe.com account was set up to pay for funeral services.

Meanwhile, Alderman Khalif Rainey issued this statement Monday:

"Friday evening on the city's north side, yet another reckless driving accident occurred and took several lives far too early. A car that was speeding lost control and struck a tree. As a result of the accident, four people have passed, including a 2-year-old girl and 5-month-old boy. My prayers and condolences go out to the families and loved ones of those involved."

"This tragedy comes on the heels of another reckless driving death that occurred on Christmas Eve on the city's south side, where a woman who was walking her dogs was a victim to a hit and run."

"At this point it's clear that the reckless driving epidemic affects the entire city. It pains me to continue seeing people, especially children, hurt and in some cases even killed because of this behavior."

"As a community we need to say enough is enough and continue pushing to make our streets and communities safer for drivers and pedestrians. I hope the citizens of Milwaukee will join me in encouraging family members, friends, neighbors and anyone who will listen to slow down and drive safe."

"Driving is an immense privilege and responsibility, and we need to stop abusing it."