17-year-old dies after crashing into home near 48th and Locust
MILWAUKEE - A 17-year-old boy died after crashing his vehicle into a home near 48th Street and Locust Street around 12 p.m. Sunday, Dec. 6.
Police said the boy was speeding when he lost control of the vehicle. He had to be extricated after the crash and died from his injuries.
No one else was hurt.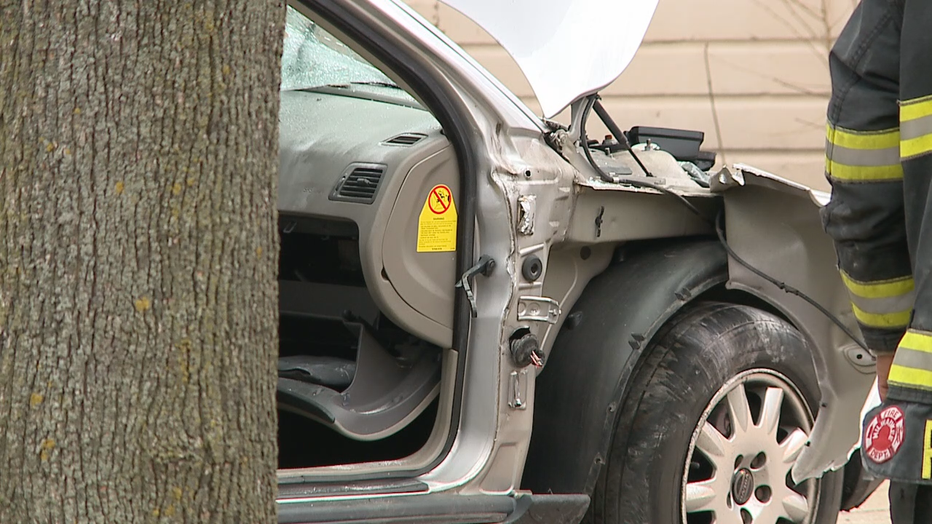 A witness told FOX6 News the driver was speeding on Locust and lost control of the vehicle, sliding into the home. The witness and her husband were in their vehicle when they saw the crash -- running from their vehicle and calling 911. The woman said the male driver was unresponsive, and he was the only person in the car. She said she waited with the driver until first responders arrived -- later learning he had died.
"I just was little taken back," she said. "It was just so overwhelming.  It was just something that you don't want to see, and I literally didn't want to see that and I just said, 'I pray that he makes it.' I just found out from a phone call that he did not."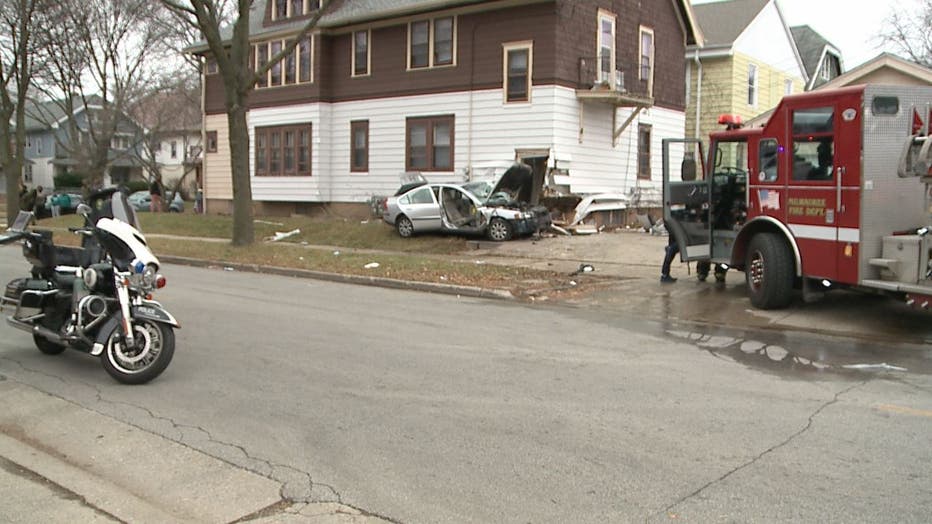 Fatal crash near 48th and Locust