MCTS WisGo fare collection system caps fares; launching April 1
MILWAUKEE - Riding a Milwaukee County Transit System (MCTS) bus is about to get easier thanks to the new fare collection system, WisGo. It will begin the weekend of April 1.
Frank Chaparas is one of thousands who rely on the county bus system. 
"It gets me where I need to get," Chaparas said. "Mostly every day, every other day."
While Chaparas' route will stay the same, the way he pays to board is going to look different. 
"As you walk on board you just show your code," said Bonnie Crawford, Vice President and General Manager of Umo.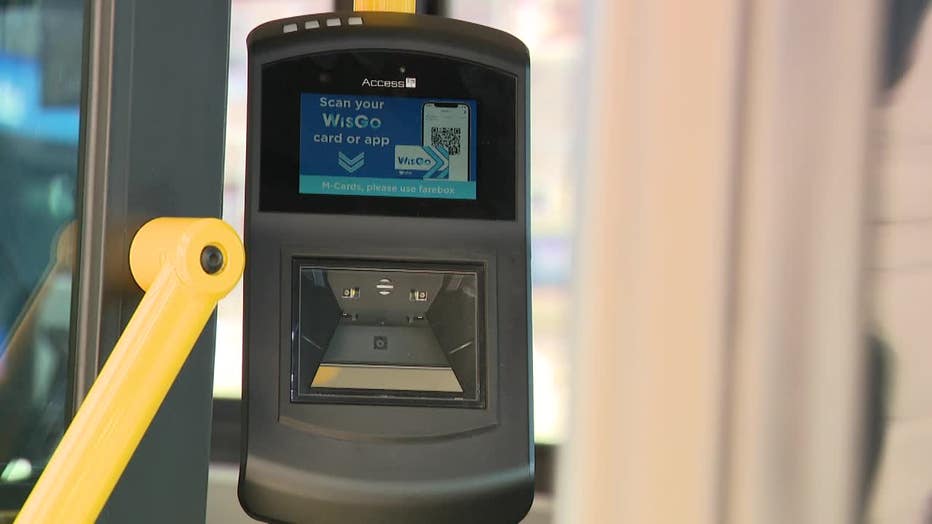 Starting April 1, MCTS is launching WisGo. The current M-Card will be replaced with the WisGo card or the Umo mobility app. You can ride for free after hitting the fare cap. The caps in Milwaukee will be $4 for a day, $19.50 for a week, and $72 a month
"That's awesome especially for a lot of people because a lot of people are hurting right now," Chaparas said. 
Waukesha Metro is also jumping on board with WisGo. 
Riders will have until September to make the switch from the M-Card to WisGo.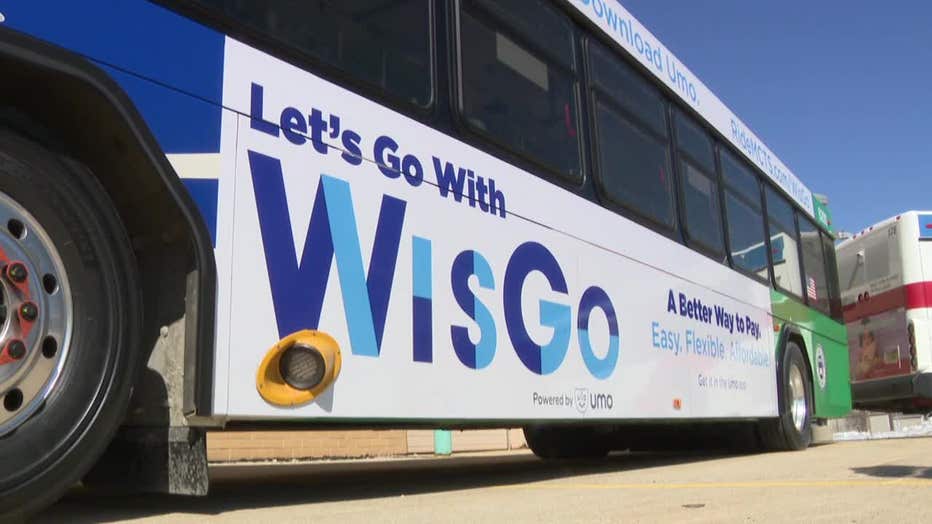 How Fare Capping Works 
Fare capping does the math for riders because each validator on the BRT route or on buses reads the card or app and knows immediately how many times each person has paid a fare to ride the bus. WisGo will automatically deduct the lowest amount the rider owes. Gone are the daily, weekly or monthly passes previously required to earn that discount. Riders get all the MCTS routes they love plus the more they ride, the more they save. 
New Way to Pay 
Riders will have multiple ways to pay including the Umo mobile app which takes credit cards and debit cards along with Apple Pay and Google Pay and WisGo cards. Riders simply scan their mobile phone screen or WisGo card and the validator will automatically deduct the correct fare amount for each rider. If a rider reaches a fare cap, the validator will not deduct a fare. It will also tell riders if their fund balance is low.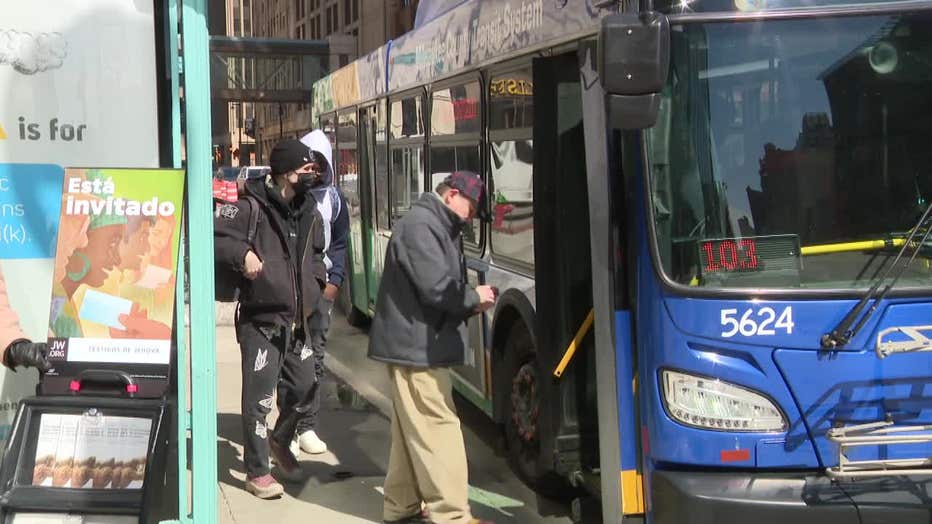 Milwaukee County Transit System (MCTS)
SIGN UP TODAY: Get daily headlines, breaking news emails from FOX6 News
Riders can still pay with cash across all routes, but they will not be able to have fares capped. Riders with Commuter Value Passes and U-Passes will automatically be enrolled in WisGo. The transition happens behind the scenes.
Throughout the transition period, riders can still use their M-Cards on existing fare boxes but are strongly encouraged to use up their M-Card balances as soon as possible because the new BRT line, MCTS CONNECT, will not accept M-Cards.