Martice Fuller: Life sentence in Kaylie Juga homicide
KENOSHA - The teenager convicted of shooting and killing his ex-girlfriend, and trying to kill her mother in their Kenosha home in May 2019, will spend the rest of his life in prison without the possibility of parole. 
Martice Fuller, who is now 18, was sentenced by Kenosha County Judge Mary Kay Wagner on Friday, May 19.
"You are a very dangerous and damaged human being," Judge Wagner said sternly Friday afternoon.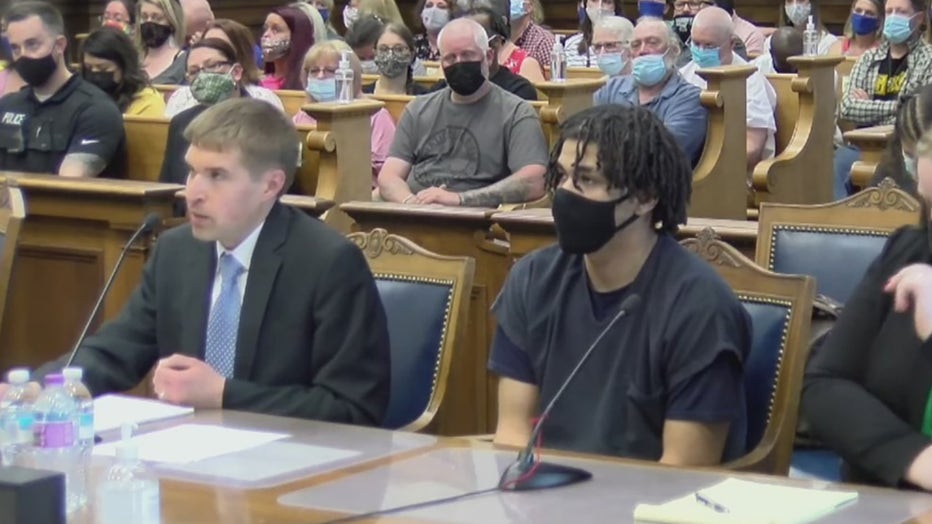 Martice Fuller sentencing in Kenosha County court
Fuller was found guilty by a jury in March of shooting and killing 15-year-old Kaylie Juga and wounding her mother, Stephanie Juga. Wagner sentenced Fuller to life in prison without the opportunity for supervised release for Juga's murder; the sentences for the attempted murder and burglary are to be served concurrently to one another, consecutive to the life term.
Prosecutors said Fuller blamed Kaylie and her mother for his expulsion from school and removal from the football team. They said Fuller – 15 years old at the time – plotted to get a gun, ammunition from a friend, and had a relative dispose of a gun the state crime lab said matched the one used in the shooting.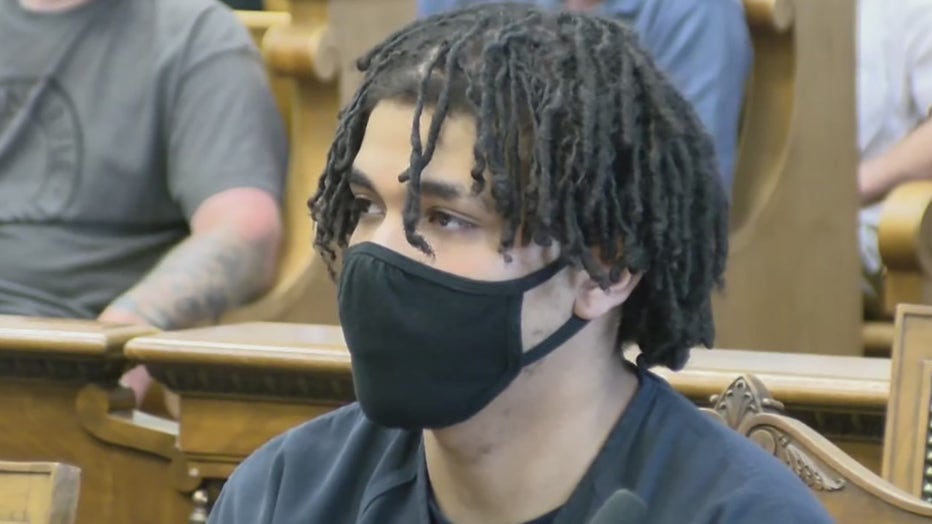 Martice Fuller sentencing in Kenosha County court
The mother and daughter were upstairs in their home the afternoon of May 9, 2019, shortly after returning home from school. The family was preparing to go on a camping trip when Fuller snuck in through the open garage. Prosecutors had pointed to Fuller's intimate knowledge of the home, Kaylie's daily schedule, and had that he cased the home prior to the shooting.
Kaylie was shot five times and died at the scene. Stephanie Juga identified Fuller as the person she came face-to-face with on the second floor of her home and was later shot as she tried to hide. Juga later found Kaylie, unresponsive, on her bedroom floor.
"She was always by my side, and my biggest cheerleader, and now I'm lost. I feel so lost without her," Stephanie Juga said Friday afternoon, fighting through tears.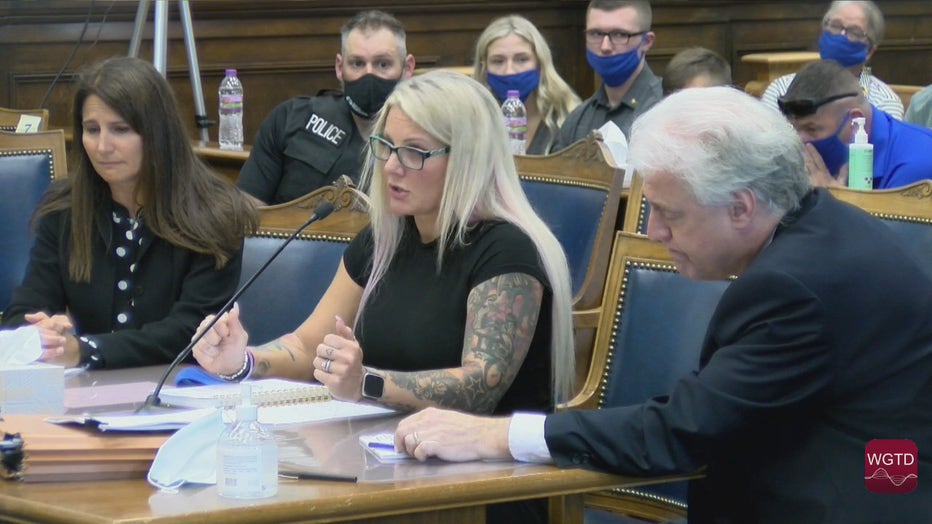 In addition to physical scars, and pain that continues to this day, Juga said Fuller "ruined" her, and recounted all of the milestones ripped away from the Bradford High School sophomore.
"We don't get to see her graduate high school this year. We don't get to see her go to college, or get married, or adopt children like she wanted to."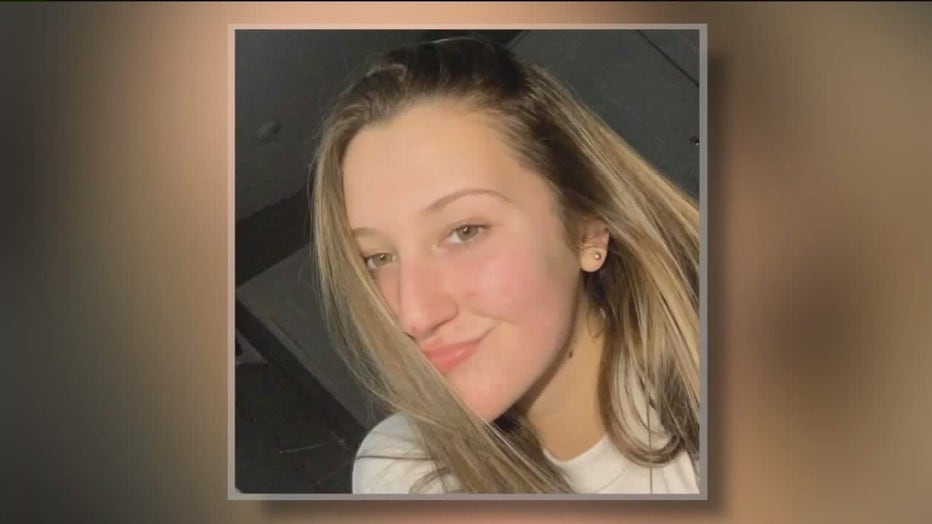 Prosecutors asked for the maximum penalty in the case with roots in domestic violence, and that Fuller has taken no accountability for what amounted to a plot to kill to take control. During the trial, witnesses for prosecutors painted Fuller as obsessed with Juga, hurting her in school, and harassing her at work and at home, including days before the shooting.
"The Juga home, your honor, is a tomb. Their home is a graveyard of memories," said Kenosha County District Attorney Michael Graveley. 
"He's one of those rare individuals willing to kill to maintain control," Gravely said. "Judge, there is no remorse in this case. It's stunning that there's no remorse in this case."
FREE DOWNLOAD: Get breaking news alerts in the FOX6 News app for iOS or Android
Following the shooting, a cousin brought Fuller to a relative's house in Racine, where he was arrested the following day. During the trial, Fuller's cousin testified he brought Fuller to the home and disposed of a gun for Fuller, despite admitting to initially lying to police.
The trial was initially scheduled for February 2020, but delayed after Fuller was accused of jury tampering. At the time, prosecutors said Fuller was caught on jail phone calls trying to ask others to contact three jurors, and was charged in April in that case. He pleaded guilty to one count of communicating with jurors and sentenced Thursday, May 21.
Jurors went into deliberation on March 19 and returned a guilty verdict on all counts in a little more than three hours. After the verdict was brought down, Fuller showed the first signs of emotion during the six-day trial, crying – at times, resting his head on the table in front of him.
It would be the only time Fuller showed emotion during the entirety of the case.
During the hearing Friday, Fuller's defense attorney Carl Johnson asked the judge to give Fuller the opportunity to be released in 25-30 years. When Fuller had the opportunity to address the court, a letter he wrote was instead read by defense co-counsel Jillian Scheidegger, blaming the media and maintaining he is innocent.
"So I am sorry, despite the hatred that is against me, I still am sorry. But I have to continue to stand innocent, because I am," Scheidegger read on Fuller's behalf. "I hope you all can eventually see in your hearts and vision that I am not the person the media has made me out to be."
Judge Wagner chastised Fuller for the "calculated" events, his lack of remorse, the jury tampering, and other charges he's accrued while in custody – all while showing no accountability for his actions.
"You seem to have no ethos, no regret, no sorrow, no empathy," Judge Wagner said. "I don't have any ability to trust that you will never commit these acts again."