Marquette Dentistry student killed in Marquette Interchange crash
MILWAUKEE - A 22-year-old man was struck and killed in the Marquette Interchange near 16th Street on I-94 around 12:30 a.m. Sunday, July 31. Marquette University President Dr. Michael R. Lovell said in a letter to students the victim is Payton Claybaugh, "a 2022 cum laude graduate of Marquette's College of Health Sciences and a D1 student in our School of Dentistry."
According to the sheriff's office, dispatchers received a call about a male staggering out of traffic in the right distress lane on westbound I-94 near 13th Street. 
SIGN UP TODAY: Get daily headlines, breaking news emails from FOX6 News
MCSO squads responded to the scene and found a vehicle stopped in the right distress lane and the 22-year-old man laying outside the vehicle. 
Deputies attempted CPR until Milwaukee Fire Department personnel arrived and took over a short time later, but the man was confirmed/pronounced dead at 12:48 a.m.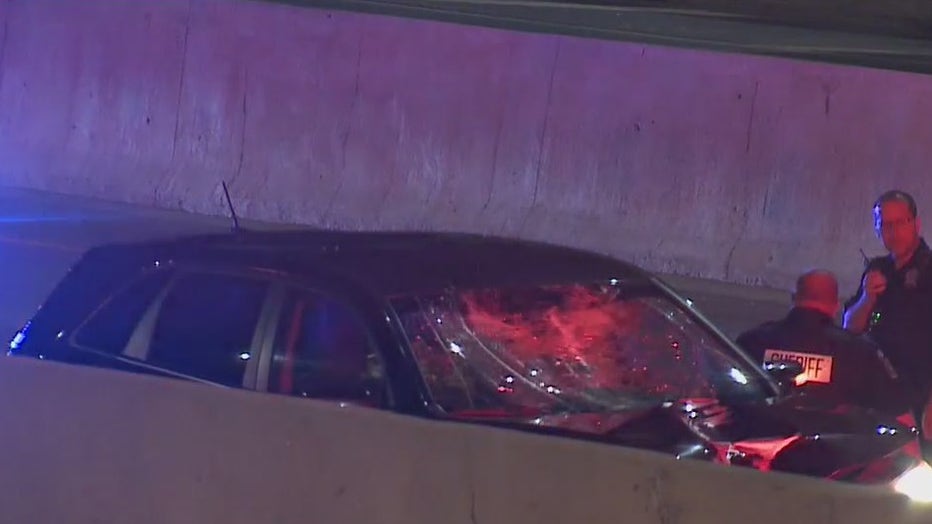 Crash near 16th Street on I-94
Below is the letter shared with the Marquette University community Sunday confirming Claybaugh's passing:
Letter from President Lovell to Marquette community
"With a heavy heart, I write to share sad news from our student family. Payton Claybaugh, a 2022 cum laude graduate of Marquette's College of Health Sciences and a D1 student in our School of Dentistry, died unexpectedly early this morning after being hit by a car while walking on the Marquette Interchange. The Milwaukee County Sheriff's Department is investigating his death.

A native of Hortonville, Wisconsin, Payton was a member of Marquette's prestigious Pre-Dental Scholars Program. Those who knew him well said Payton was an outstanding student and an even better person. He was extremely bright, a great friend to all, and had a strong faith that was evident in how he lived his life and treated others.

We grieve with Payton's family and friends, especially those whose lives he touched while here on campus. In this time of overwhelming sadness, I know that together as a community we will comfort one another and pay tribute to Payton's life and memory. Arrangements are being made for a campus memorial service. Further details will be forthcoming.

Counseling services and pastoral support are available on campus for all faculty, staff and students. Members of the university's Counseling Center and Campus Ministry are available to provide support services for coping with grief and loss, and the Marquette Employee Assistance Program is available for all employees and members of their households.  

University leadership and Mission and Ministry staff are also providing support and every available resource to Payton's family.

On this Feast Day of St. Ignatius, usually a time of celebration on campus, we remember Payton and his family, and rely on the love, resilience and grace of our faith and our community. Please continue to care for each other and reach out to one another during this difficult time. May God bless you and the entire Marquette community."