Kenosha officer's knee on neck leads to federal civil rights lawsuit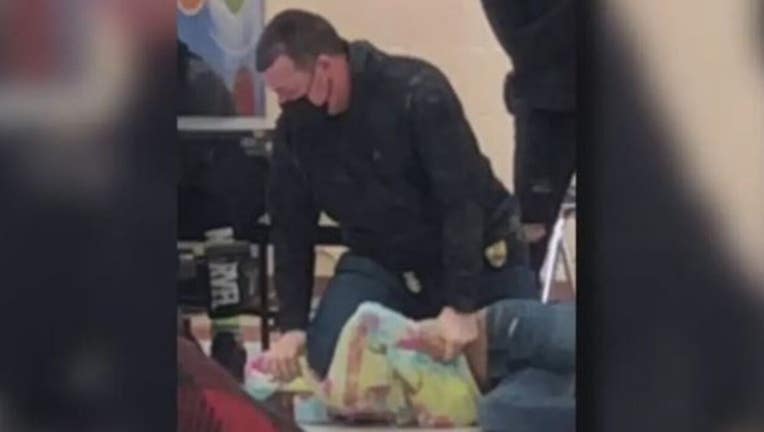 article
KENOSHA, Wis. - A Kenosha officer resigned from the school district after he was accused of placing his knee on a girl's neck while breaking up a fight at Kenosha's Lincoln Middle School in March 2022, and on Monday, Feb. 6, a federal civil rights lawsuit was filed on behalf of that student.
Shawn Guetschow resigned from the school district after the March 4, 2022, incident at Lincoln Middle School. The off-duty officer was videotaped apparently kneeling on a middle school student's neck while breaking up a fight.
"He positioned himself behind her, lifted his right leg and pressed his knee down onto the back of her neck," said Attorney Drew Devinney.
The 12-year-old girl's father, Jerrel Perez, said she was the target of a bully.
SIGN UP TODAY: Get daily headlines, breaking news emails from FOX6 News
"She's humiliated, she's traumatized," said Perez shortly after the incident. "Every day I have to hear, 'Daddy, I don't want to go to school.'"
Guetschow was placed on leave from the Kenosha Police Department in the wake of the incident.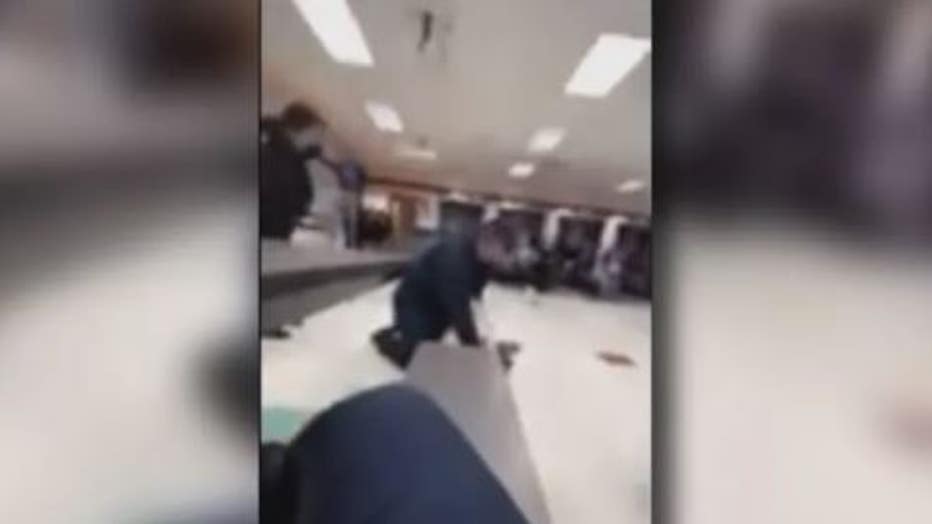 Activists called for the school to release surveillance of the incident, the firing of the officer and for no charges to be filed against the girl. They also called for the district to end security contracts with the Kenosha Police Department.
The district released surveillance after Guetschow resigned.
The push for the district to end all ties with the Kenosha Police Department was the subject of passionate debate during a board meeting last March. 
Reaction
Kenosha Police Department
Kenosha Police Department learned of the lawsuit filed by Attorney Drew DeVinney, on behalf of Jerrel Perez, late yesterday afternoon. We have the utmost respect for our criminal justice system and the rights of citizens to lodge complaints, both at a State and Federal level.
The Kenosha Police Department withholds any statement or comment regarding the lawsuit and finds the appropriate venue for such discussion to be within the courtroom.
Regarding Officer Guetschow' s employment status with Kenosha Police Department, shortly after the March 4, 2022 incident, Officer Guetschow was placed on administrative duty pending the outcome of three separate investigations. Officer Guetschow was not found to have violated anyone's civil rights, nor was he found to have committed a crime. Furthermore, an internal investigation found that Officer Guetschow was not in violation of Kenosha Police Department policy or procedure.
Officer Guetschow was returned to active duty status on January 31, 2023.
Attorney Drew Devinney
"Today, we are announcing the filing of a federal civil rights lawsuit against Kenosha Police Officer Shawn Guetschow, the City of Kenosha, and the Kenosha Unified School District, in the Eastern District of Wisconsin. 
Our clients are filing this lawsuit to hold the defendants accountable for the use of excessive force against a twelve-year-old girl. On March 4, 2022, Officer Guetschow intervened to break up an altercation between two six grade students in the Lincoln Middle School cafeteria. Video of the incident shows Officer Guetschow losing his temper, pulling Jane Doe to the floor, smashing her head into the hard tile surface, getting on top of her and choking her with his knee under the full weight of his adult body. 
Jane Doe struggled to breath as Officer Guetschow kept his knee against the back of her neck. Jane Doe has treated for nearly a year for the physical and emotional injuries that she sustained. Although she is not healed from her trauma, she is ready to stand up for herself. Filing this lawsuit and seeking accountability from an unjust system is a sincere act of bravery on the part of this remarkable young woman. 
Incidents like this cause needless suffering, not only to the victims of police brutality, but to the family, friends, and community. Trust erodes with each incident that fails to bring about change or accountability. We applaud Jane Doe and her father, Jerrel Perez, for their courage to seek justice today."