Kenosha middle school fight; officer resigns, father speaks out
KENOSHA, Wis. - The officer accused of placing his knee on a girl's neck after breaking up a fight at a Kenosha middle school has resigned from the school district.
The school district identified the officer as Shawn Guetschow and told FOX6 News Wednesday that he resigned on Tuesday.
"At no point did Jerrel's daughter push or strike at this officer," said Attorney Drew Devinney.
The fight happened on March 4 at Lincoln Middle School. After how that fight ended, the officer's knee on the girl's neck, the family said they will be filing a lawsuit against the officer, the Kenosha Police Department and the school district.
"He positioned himself behind her lifted his right leg and pressed his knee down onto the back of her neck," Devinney said.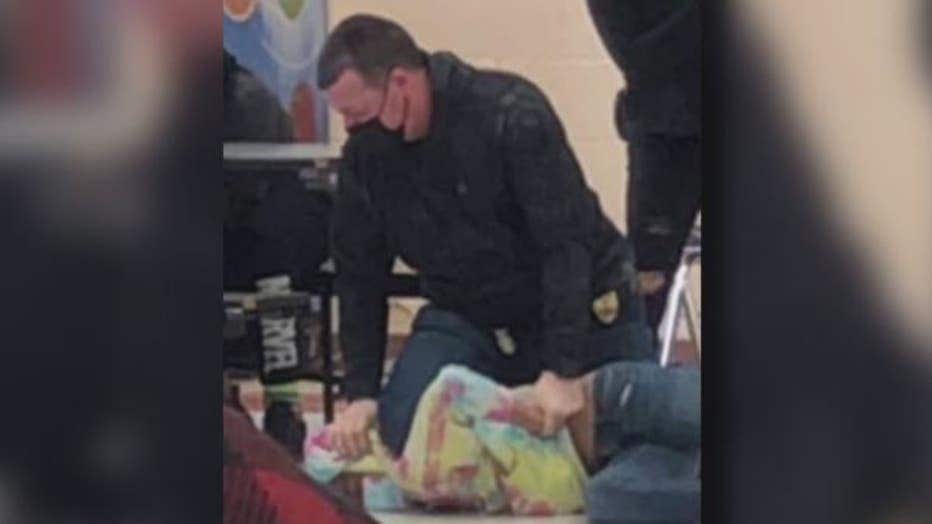 Community groups Wednesday stood in solidarity with Jerrel Perez, the 12-year-old girl's father, who says she was the target of a bully.
"She's humiliated, she's traumatized," Perez said. "Every day I have to hear, 'Daddy, I don't want to go to school.'"
FREE DOWNLOAD: Get breaking news alerts in the FOX6 News app for iOS or Android.
"Chokeholds need to remain banned across the state," said community activist Vaun Mayes.
The group's demands include releasing the school surveillance of the incident, the firing of the officer involved and that no charges be filed against the girl. At last check, the officer remains on leave from the Kenosha Police Department.
"Right now she's in therapy and has to see a neurologist," said Perez. "I felt helpless as a father, I felt like I let my daughter down."
The group also wants the school district to end all security contacts with Kenosha police.  The next school board meeting is March 22. The group encourages families to attend.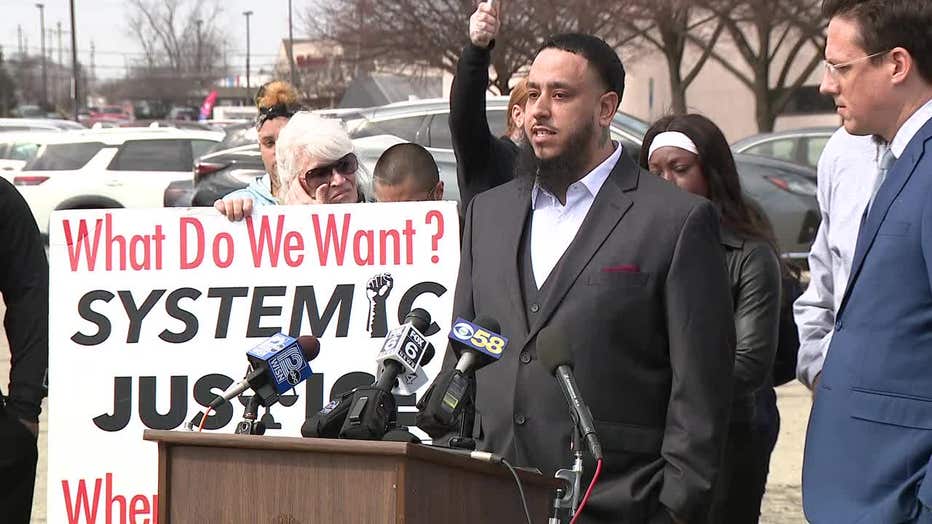 FOX6 News reached out to the Kenosha Police Department for comment but did not immediately hear back.
Statement from Kenosha Unified School District:
Shawn Guetschow resigned from his role with the Kenosha Unified School District, effective Tuesday, March 15. As it appears that this incident may lead to litigation, the district will provide no further details at this time.
Kenosha Unified offers a variety of programs to support the social and emotional needs of our students, staff and families. Students needing immediate support may schedule an appointment directly with their school counselor. Kenosha Unified families seeking support for themselves and/or their children may participate in our Student and Family Assistance Program offered in collaboration with Advocate Aurora Health by calling 800-236-3231. Lastly, district staff may utilize the Employee Assistance Program by calling 800-634-6433.