2021 Milwaukee Lakefront Fireworks canceled, expected to return in 2022
MILWAUKEE - Milwaukee's July 3 fireworks have fizzled out again – canceled for 2021.
It's the second year in a row the lakefront display has been canceled, but this time the pandemic is not to blame.
Not since 2019 has the area been filled with people watching the July 3 fireworks. 
"It's just one of the coolest things that we look forward to every year," said Dane Bieniek of Milwaukee. "It's just a shame they're going to be canceled."
The event usually attracts more than 100,000 people to the lakefront each year. Now, for the second time in more than 50 years, that won't be the case.
Milwaukee County Parks said a staffing shortage forced yet another cancelation – a decision that was months in the making.
"We do have a shortage of parks department staff, so we don't have the capacity to actually pull this event off in a safe manner," Milwaukee County Executive David Crowley said.
The parks department struggled to recruit and hire seasonal staff, preventing them from returning to pre-pandemic levels. So instead of fireworks reflecting on Lake Michigan, there will only be sunshine.
"I was totally looking forward to it, I was hoping it would happen, but I guess it's not going to happen," said Milwaukeean Mike Jones. "I can't wait, I can't wait until next year."
FREE DOWNLOAD: Get breaking news alerts in the FOX6 News app for iOS or Android
The parks department said the shortage is also impacting lifeguards, concessions and maintenance. They said it was a tough decision and even debate holding it in the fall. If you are interested in seasonal employment opportunities, visit countyparksmke.com/jobs for more information.
American Family Insurance has committed to supporting the event again in 2022.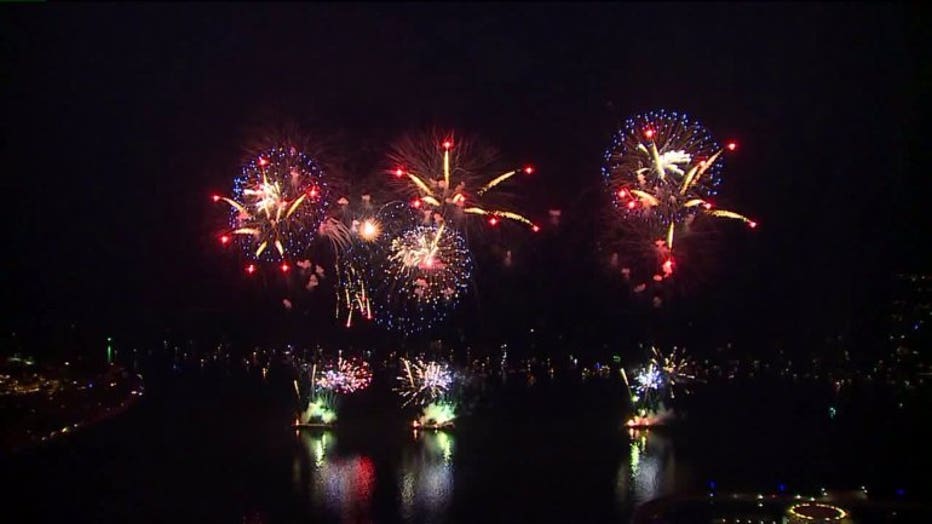 Lakefront fireworks, Milwaukee
Statement from Milwaukee County Parks Executive Director Guy Smith
"Our team at Milwaukee County Parks is working tirelessly to ensure that people can safely enjoy parks, trails and amenities as much as possible this summer, but we are still stretched thin…Canceling this event was a difficult decision that we've been discussing for months with everyone involved, and we also looked at the possibility of postponing the event until the fall, but it comes down to simply lacking the resources and staffing needed to prepare and clean up from such a large-scale event."
Statement from American Family Insurance
"We respect the county's decision based on the assessment of what was required to put on a successful event, and American Family Insurance looks forward to sponsoring the fireworks again in 2022."