Janesville man kicked Waukesha County K-9 'devil dog:' complaint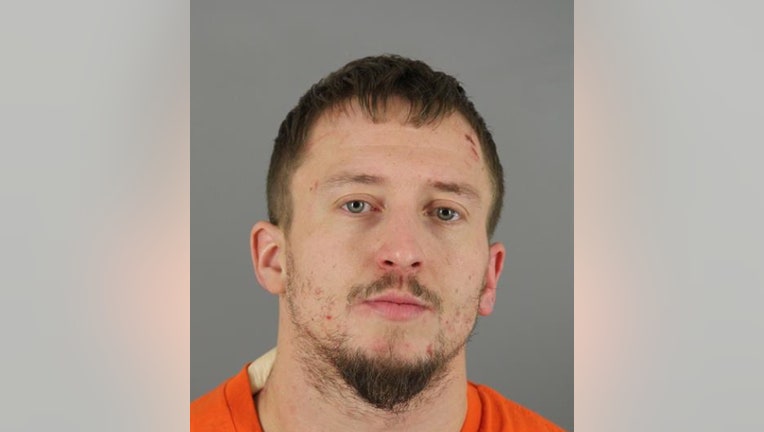 article
WAUKESHA COUNTY, Wis. - A Janesville man suspected of being under the influence of meth is accused of injuring a Waukesha County K-9 officer after a pursuit ended in a crash in Lisbon on Tuesday, Jan. 31.
Luke Spry, 31, faces one count of shoving police/fire animals, causing injury; one count of possession of meth; one count of OWI (third offense); one count of resisting an officer and one count of vehicle operator/fleeing/eluding an officer.
The pursuit started around 3 p.m. when deputies were notified about a driver who was possibly drunk and "all over the road" at County Line and Good Hope.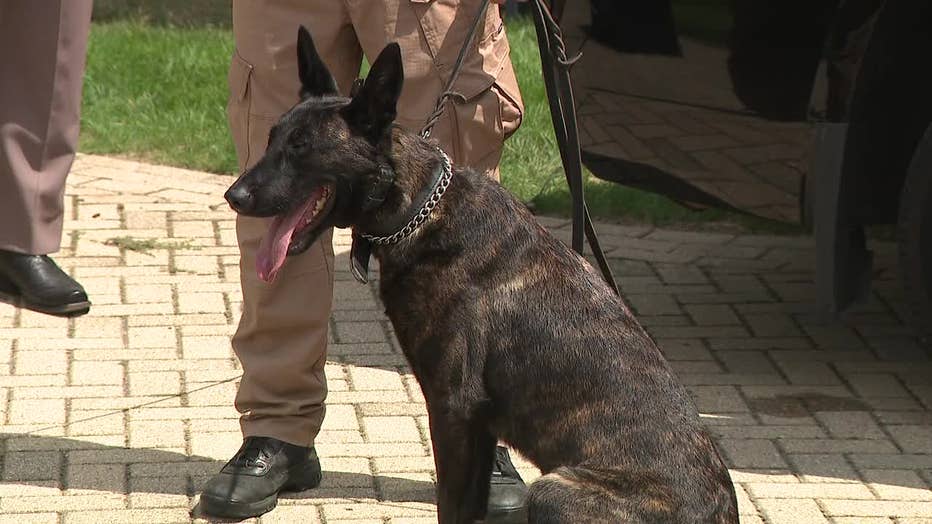 Waukesha County Sheriff's Department K-9 Jackson
SIGN UP TODAY: Get daily headlines, breaking news emails from FOX6 News
Prosecutors say Spry was driving, and in Sussex near Silver Spring and Main, a deputy saw him making "erratic movements" in the Chevy Malibu. The deputy tried pulling Spry over, and the criminal complaint says he initially slowed down, but eventually sped off.
Deputies tried stopping the vehicle a second time on Stonefield Drive, but prosecutors say Spry took off again.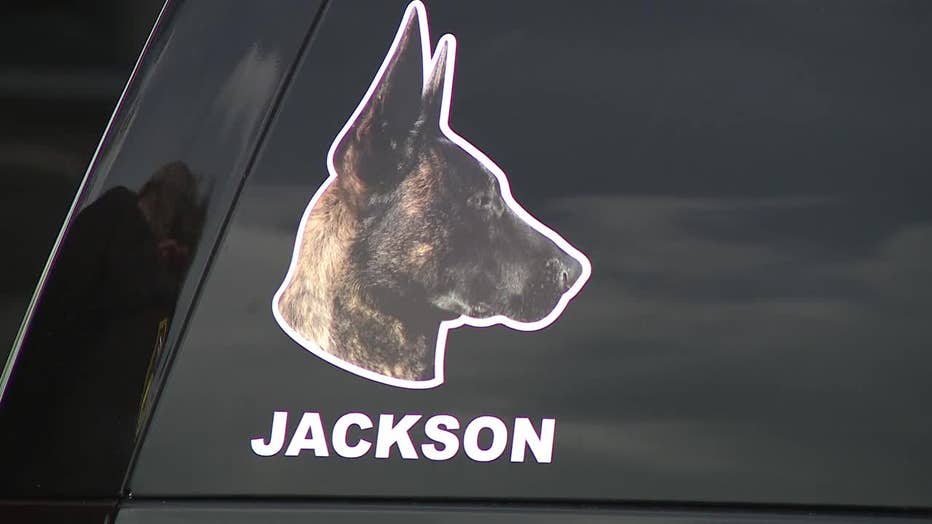 Waukesha County Sheriff's Department K-9 Jackson
Near Stonefield and Ridgefield, prosecutors say Spry barreled through someone's backyard, through their fence and into a cornfield, eventually heading south on Highway 164 -- driving in the northbound lanes. The pursuit was terminated.
The complaint says Spry eventually crashed near Silver Spring and Mary Hill Drive in Lisbon. A high-risk traffic stop was conducted, with deputies "using their firearms pointed at" Spry. Prosecutors say he ignored deputies' commands, and K-9 Jackson was brought in.
Spry was warned that if he didn't get out of the car, the K-9 would bite. After "many, many warnings," the complaint says the dog was deployed and bit Spry. Prosecutors say Spry punched K-9 Jackson in the head and face as the K-9 officer bit Spry's foot. At one point, Spry kicked K-9 Jackson in the nose, the complaint says. K-9 Jackson lost his bite as a result of the kick, but tried to get right back to work despite his injury, attempting to bite Spry again. At this point, deputies pulled Spry from the car.
Spry told the deputies to, "Get your devil dog out of here -- your dog doesn't listen. I told him not to bite me," according to prosecutors.
K-9 Jackson had a bloody nose and mouth after the attack.
Spry was taken to the hospital where he was suspected of being impaired, the complaint says. Prosecutors say he had crystal meth in his pocket. A blood sample was sent for analysis.
The complaint notes Spry has two prior OWI convictions.
Spry made his initial appearance in court Wednesday, Feb. 1. Cash bond was set at $10,000.