Waukesha Horizon West condo demolition, owners face big bill
WAUKESHA, Wis. - Sixty-five residents of Waukesha's Horizon West condos were ushered out of their homes and into the cold one year ago Friday, Dec. 2.
Owners say the city is sticking them with the bill to tear it down after city engineers feared it might collapse. One owner told FOX6 News he has lost close to $200,000 already – and won't ever financially recover.
"It was a shock," said Virginia Claysen.
SIGN UP TODAY: Get daily headlines, breaking news emails from FOX6 News
Claysen and her sister, Dorothy Thiele, still cannot believe what happened one year ago.
"We had to pack in such a hurry – I don't know where anything is," Thiele said.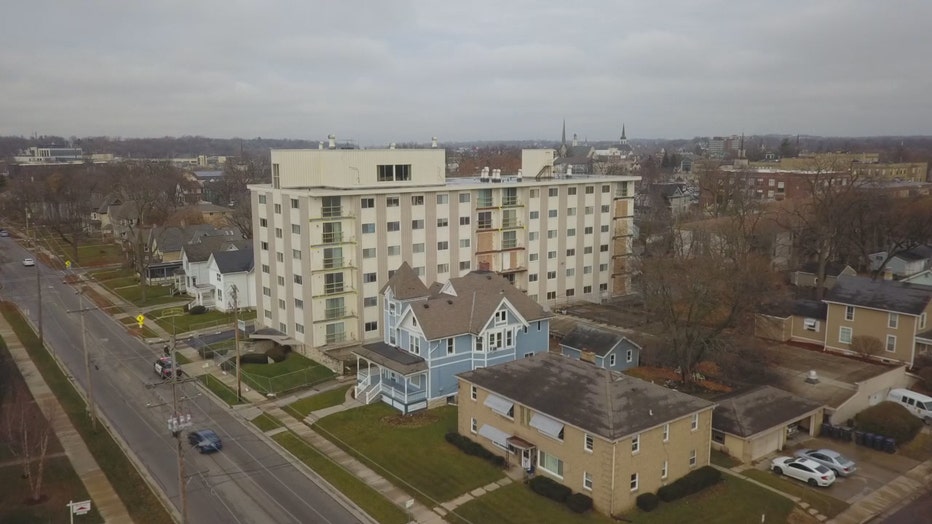 Horizon West Condominium Homes in Waukesha
Police banged on their door and told them to get out. The sisters are both in their 90s, and their Horizon West condos were the last homes they will ever own.
"It's been expensive for everyone. A lot of the owners still had mortgages," said Claysen.
FREE DOWNLOAD: Get breaking news alerts in the FOX6 News app for iOS or Android.
That is one reason more than a dozen owners gathered outside Waukesha City Hall on Friday. 
"The city wants the county to enforce the raze order. We as an association don't have the money to do that," said Mary O'Herron, who lived there for 30 years.
"The last thing I wanted to do was rebuild myself at 57 years old," said Todd Dreger. He lived there for four years.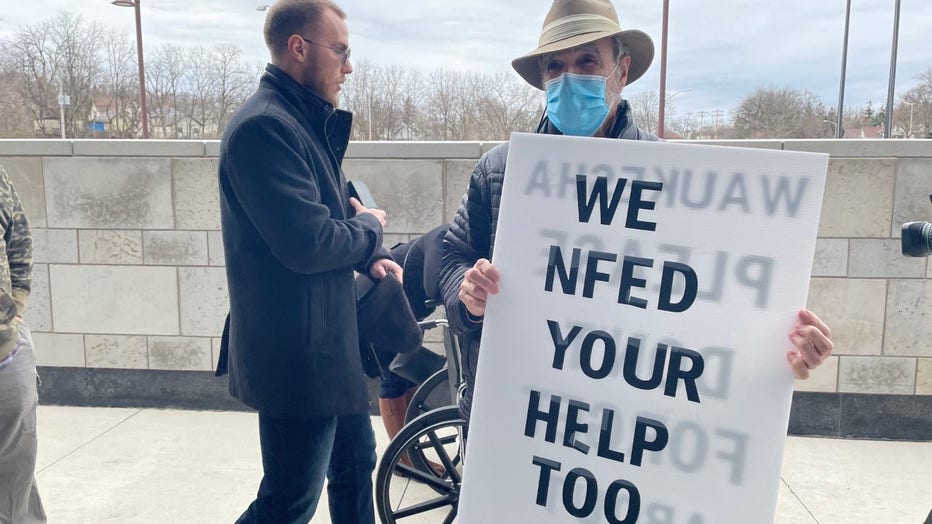 Horizon West owners outside Waukesha City Hall on Dec. 2, 2022
Last month, a judge dismissed the owners' lawsuit against their insurance company, Travelers. The owners will appeal, but they're facing the likelihood of having to pay to tear the building down. 
"This morning, we were asked to line up pictures of happy moments – and it was very sad. I'm not going to have a tea party with my grandnieces again the way I did," said Fran O'Herron, vice president of the condo association.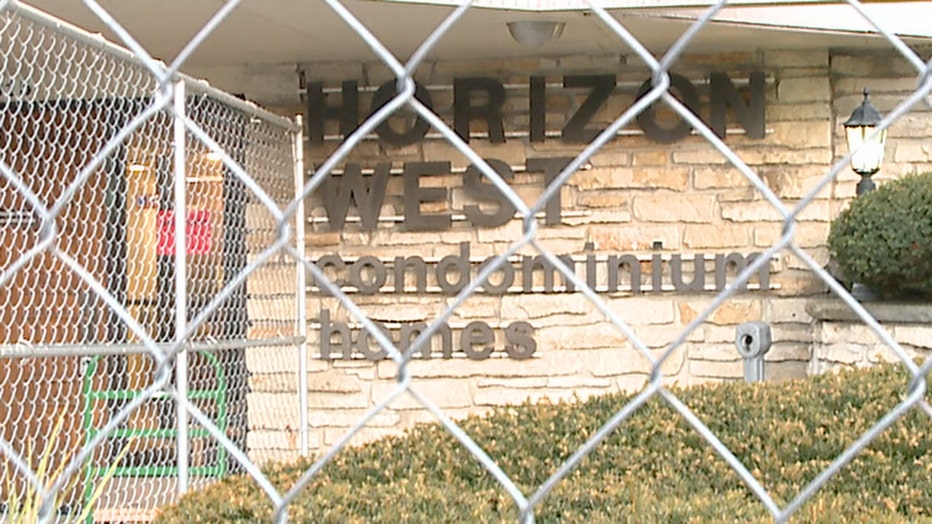 Horizon West Condominium Homes in Waukesha
After renovations, holidays and a lifetime of memories, Condo Association President Benjamin Chudy said Horizon West may be torn down – but the owners aren't going anywhere.
"We are all pinching ourselves daily going 'when are we going to wake up and this disappear?'" he said. "We're still here.  Still fighting.  Still waiting.  And trying to find a place that we call home. "
A GoFundMe online fundraiser was created to help the families that had to evacuate Horizon West. 
Statement from Waukesha City Administrator Kevin Lahner:
"There is a court hearing scheduled for January 3 with Judge Michael Maxwell regarding the raze order. If the judge grants us the approval of the raze order, we will bid the project, hire a contractor and raze the building. Due to its age and construction, there is substantial asbestos in the building that will have to be disposed of properly. We understand that this is a long process, but the City must properly follow every step as outlined under state law. The multiple owners and lien holders add considerable time onto the raze order process.
"We know this is a difficult situation for everyone and our hearts go out to those impacted by the events a year ago. As you are aware, the building was ordered to be evacuated after a very careful consideration of the safety hazards posed by the building and the danger it presented to the residents and the community."