Homicide at Kenosha hotel: 29-year-old man charged
KENOSHA, Wis. - A 29-year-old Kenosha man now faces multiple charges associated with the homicide of 30-year-old Montreach Mitchell at a hotel on Wednesday, May 25. The accused is Timmy Brooks – and he faces the following criminal counts: 
First-degree intentional homicide

Possession of a firearm by a felon

Bail jumping, felony (three counts)

Bail jumping, misdemeanor (two counts)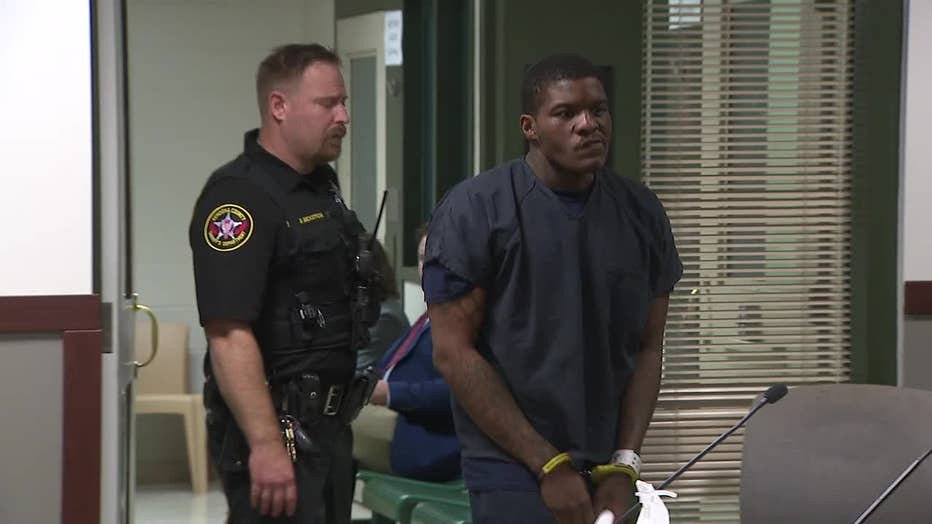 Seconds after Brooks walked into Kenosha County court for his initial appearance on Friday, emotions erupted from some in the packed gallery – filled with the family of Montreach Mitchell.
Brooks was removed – and deputies settled things down after pleas from Mitchell's father.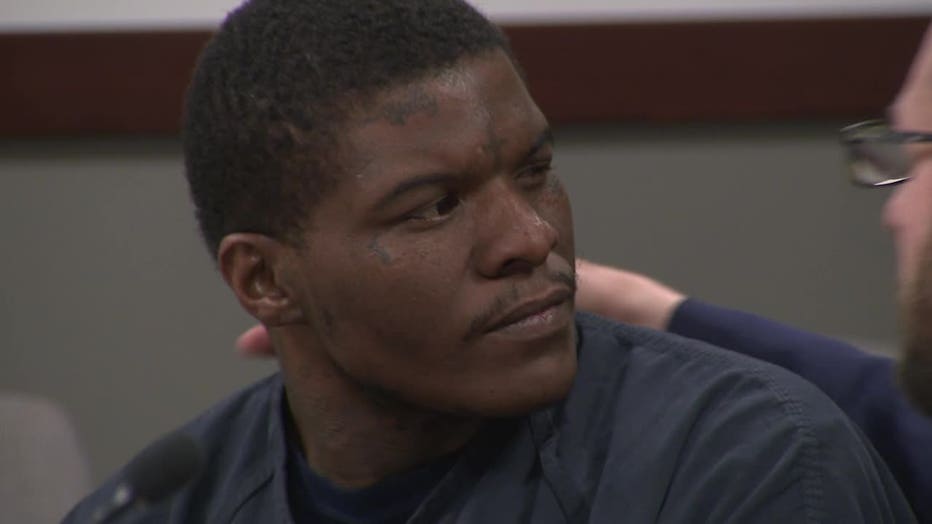 "I'm at a loss for words. My family's upset. I'm upset. We can't even grieve with a lot of the nonsense that's going on," said Monroe Mitchell, Montreach's father. "She just turned 30 April 12. For her to lose her life at such a young age, over something this crazy."
Case details
According to the criminal complaint, Kenosha officers were dispatched to the Wyndham Garden Hotel midday on Wednesday, May 25 for a medical call. Housekeeping staff had located the victim laying unconscious on the floor of the hotel room. Dispatched was advised the defendant was the person who rented the room.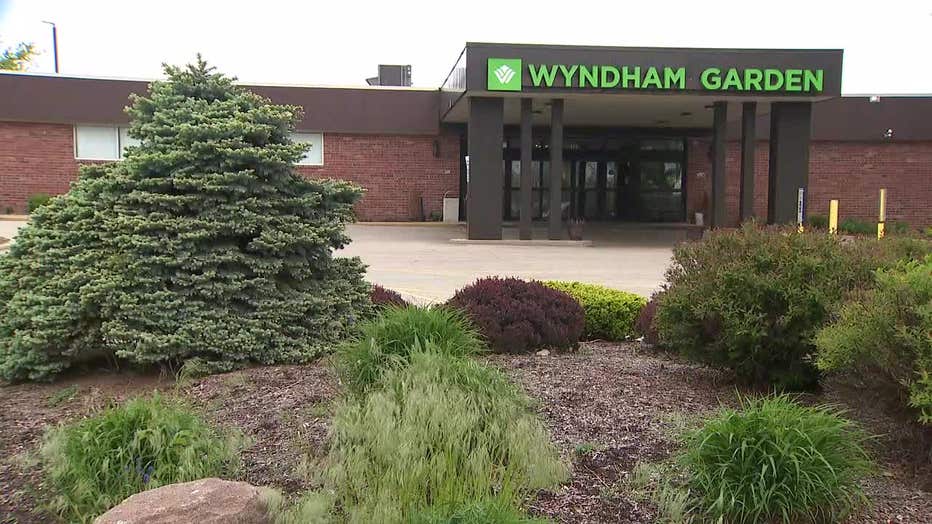 Wyndham Garden Hotel, Kenosha
Officers entered the room, observed the victim, identified as Montreach Mitchell. Emergency responders arrived and attempted lifesaving measures, but Mitchell was eventually pronounced deceased.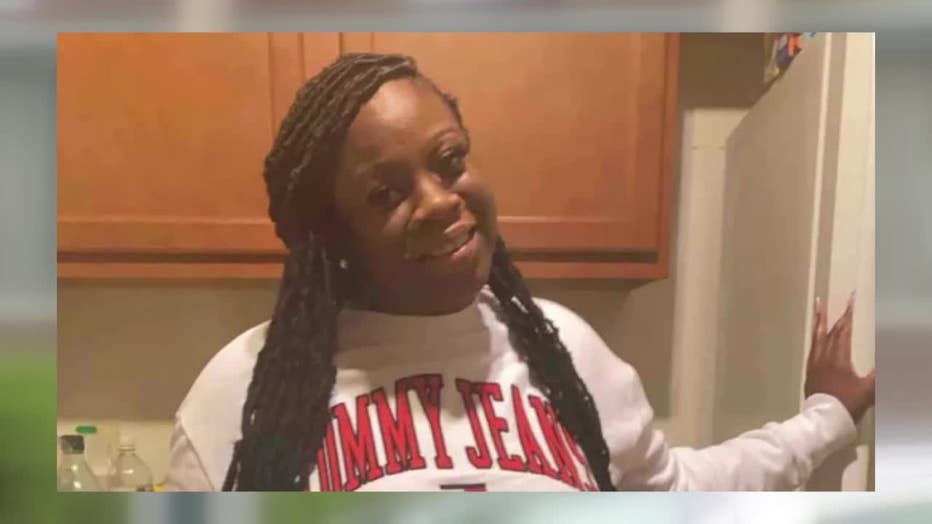 Investigators located four .22 caliber shells in the room. They were found in various locations in the room -- one next to Mitchell. They also used surveillance video at the hotel to note the time Brooks arrived at the hotel with Mitchell -- and when he left the hotel room alone. Detectives also spoke with people who were staying in a hotel room near the Brooks room. They stated "they had been woke up by the sounds of what they believed to be gunshots."
SIGN UP TODAY: Get daily headlines, breaking news emails from FOX6 News
The complaint indicates Brooks turned himself into the Milwaukee Police Department on May 25. In an interview with investigators he stated in the early morning hours of that day, Mitchell started arguing with him. The complaint says Brooks "became upset and grew tired of her arguing with him, so he picked up a gun, and shot her." Brooks "admitted that he fled the hotel and took her car."
"This was a calculated, callous and frankly it was an intentional act as well," said Dan Tombasco, Kenosha County Assistant District Attorney.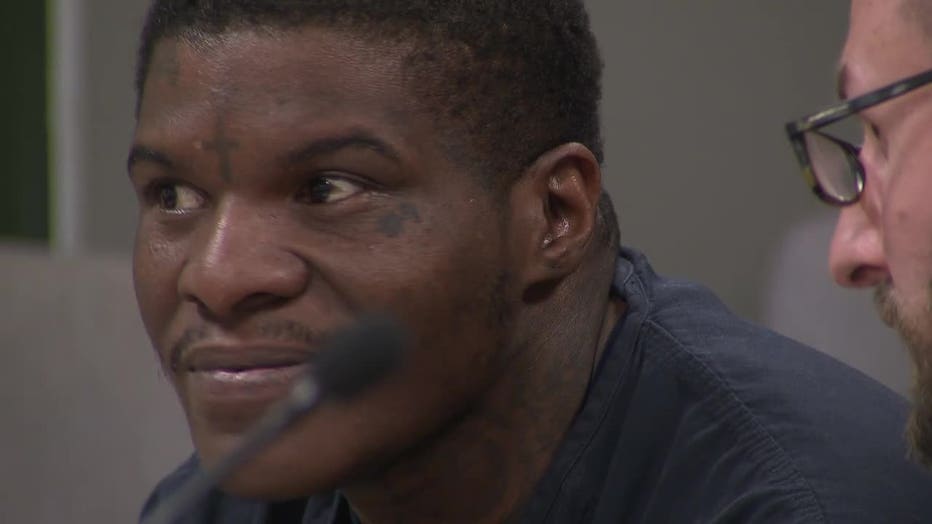 "He doesn't deserve the chance of bond, and doesn't deserve to see the light of day," said Sharmain Harris, Montreach Mitchell's brother.
$1 million bond
The court commissioner handling Brooks' case set cash bond at $1 million on Friday. Brooks was out on bond in three felony cases at the time. He also has a prior felony conviction. Brooks is due back in court for a preliminary hearing on June 3.
FREE DOWNLOAD: Get breaking news alerts in the FOX6 News app for iOS or Android
Mitchell's family said Montreach was staying at the hotel after her home caught fire. A Go Fund Me set up by her family because of the house fire is now being used to help Montreach's family.