Hartland apartment fire, 2 adults, 4 kids found dead
HARTLAND, Wis. - Hartland police in an update Sunday said two adults and four children died in a fire at an apartment building early Friday, Oct. 21, naming the two adults. All six were members of the same family.
Police identified the adults as Connor McKisick and Jessica McKisick.
The children were identified only as a girl, 14, a girl 12 and two boys, ages 3. 
"You don't want to lose the fact that this was truly an amazing family, and that's how you want them to be remembered. Their lives were cut way too short, you know," said Nicole Siekert, family friend.
The six were found dead in a four-unit building near Oxford Drive and Mansfield Circle early Friday. Firefighters said it is unclear exactly how the six people died. 
Police Chief Torin Misko said Friday a criminal investigation into the cause was underway. He said 15 fire departments and nine police departments responded. 
The occupants of the other three units in the building made it out OK.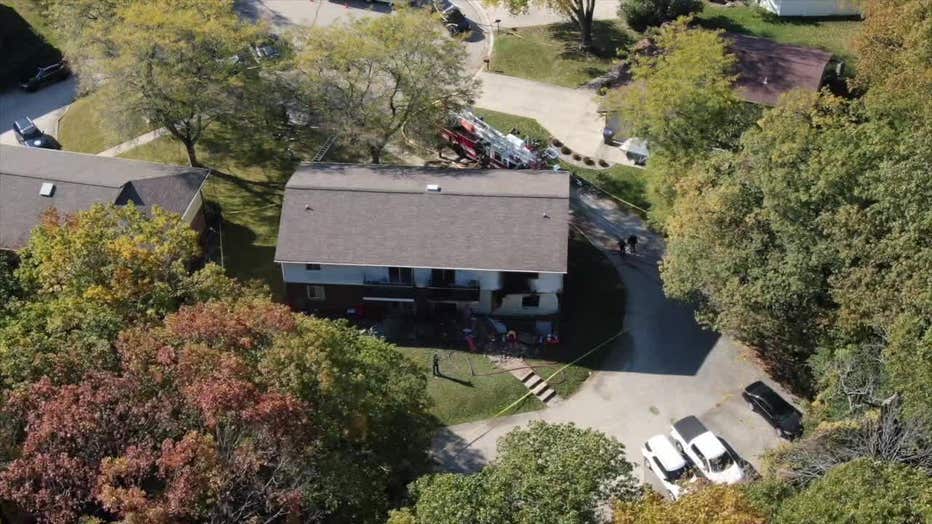 Hartland fatal apartment fire (SKYFOX)
Arrowhead superintendent identifies 14-year-old 
Arrowhead Union High School Superintendent Laura Myrah identified the 14-year-old girl as Natalie Kleemeier, sharing a letter sent to families Sunday evening with FOX6 News.
Dear Arrowhead High School Parents and Guardians,
It is with a heavy heart that I write to inform you that Arrowhead Freshman Natalie Kleemeier died in relation to the Hartland apartment fire in the early morning hours of October 21, 2022. While this matter remains under active investigation by law enforcement agencies, we do have the support of the Hartland Police Department sharing Natalie's identity at this time. The entire Arrowhead High School community is deeply saddened by this untimely event. 
Natalie was a student who was friends with and made positive connections with many Arrowhead students and staff members. She was a freshman who was known as a quiet but funny young woman who cared for those around her.   
Upon receiving the news of Natalie's death, our Arrowhead's Crisis Response Team met to plan for the support of our students and staff. For those students who were immediately privy to this information, throughout Friday, counselors, psychologists and teachers were responsive to students' emotional needs. Students were permitted to leave class throughout the day to go to the counseling office when desired, as well as excused to go home with parent permission.  We will continue to assess the emotional needs of our students and staff and plan accordingly on Monday and in the coming weeks.  
This letter is being sent not only because we wanted you to have this important information, but also wanted you to be in the best possible position to support your child(ren) throughout this evening and as they return to school on Monday. If you believe your child is having a particularly difficult time with this news, please alert her/his school counselor so we can ensure special support is provided to your child, and potential external resources and/or references can be shared with you. The bottom portion of this letter is a resource from the National Association of School Psychologists on supporting children and adolescents through grief. 
Our sincere condolences go out to the family and friends of Natalie at this very difficult time.  If family members desire, we will share funeral arrangements at a later date.  Thank you for your support and give your own child(ren) an extra hug tonight.
Sincerely,
Laura Myrah, Superintendent & Student Services Department/Crisis Response Team
SIGN UP TODAY: Get daily headlines, breaking news emails from FOX6 News