Gov. Evers declares state of emergency due to wildfire risk in WI
MADISON, Wis. - Gov. Tony Evers signed Executive Order #110 on Monday, April 5 declaring a State of Emergency in response to elevated wildfire conditions throughout our state.
The DNR has requested wildfire suppression support from the Wisconsin National Guard due to elevated fire danger across the state. The benefit of the Executive Order will support challenges associated with ongoing statewide wildfire danger and widespread need to enhance suppression capability and protect Wisconsinites.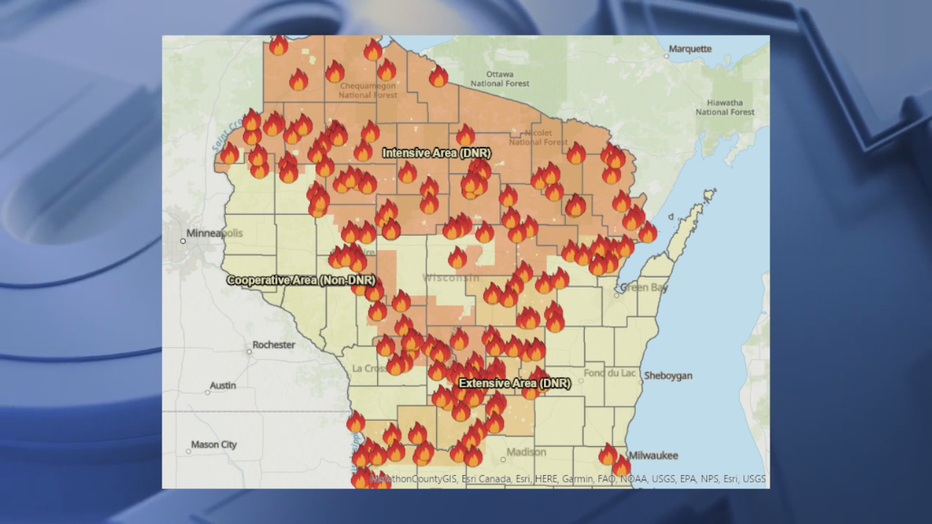 A news release from the governor's office indicates there have already been more than 320 wildfires reported in Wisconsin so far this year -- burning over 1,400 acres. Fire officials anticipate a slightly longer than average fire season due to early snow melting around the state.
The executive order from the governor will assist the state in rapidly mobilizing the Army National Guard's Blackhawk helicopters to the areas of the state in most need of aerial fire suppression resources during the critical spring fire season; this critical period in Wisconsin generally lasts through the month of May.
FREE DOWNLOAD: Get breaking news alerts in the FOX6 News app for iOS or Android
The executive order will also direct all state agencies of the state of Wisconsin to assist as appropriate in wildfire prevention, response and recovery efforts.
It's a move welcomed by firefighters fresh off a nonstop weekend of firefighting.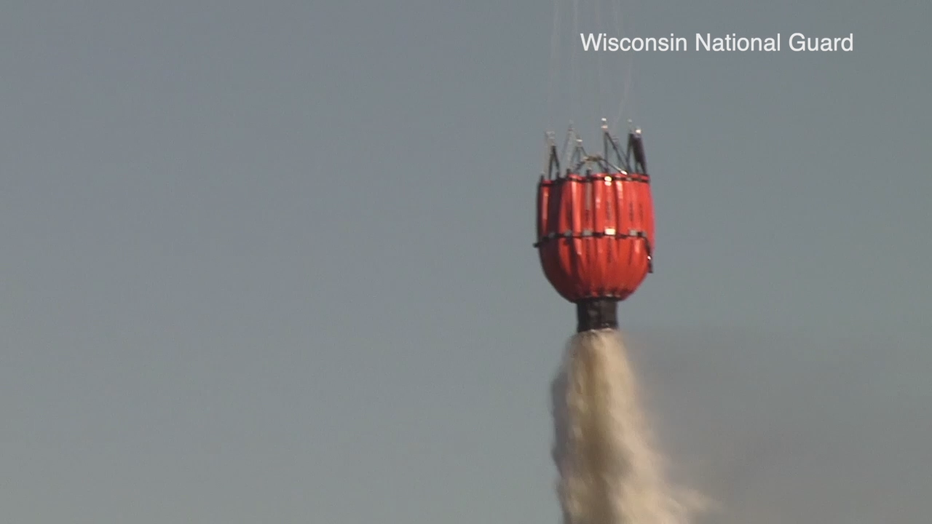 "No place was untouched, I'll be honest," said Catherine Koele, Wisconsin DNR wildfire prevention specialist. "We were seeing fires all the way across the entire state."
Wisconsin's firefighting agencies now have more resources at their disposal, mainly the Wisconsin National Guard's Blackhawk helicopters.
"Those crews are both trained to be able to drop water buckets on wildfires that could be raging anywhere in the state," said Major Joe Trovato, Wisconsin National Guard.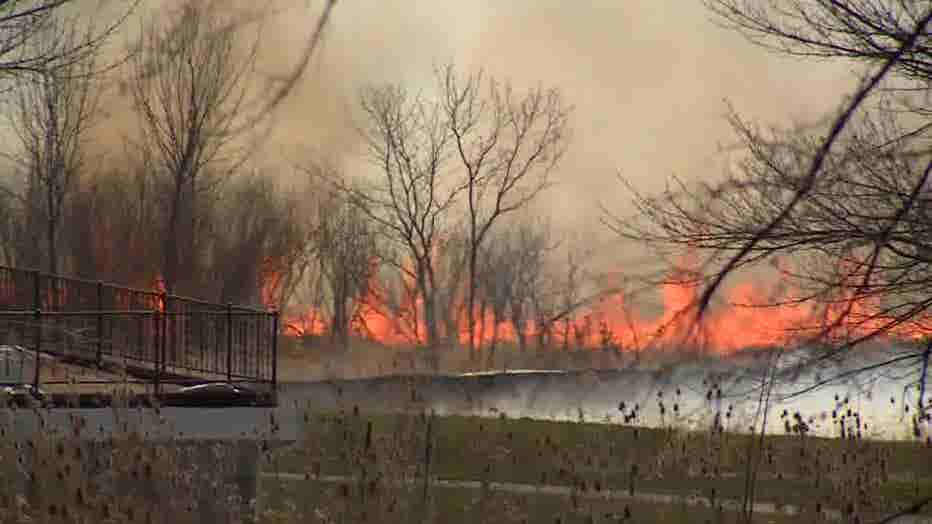 Air resources like helicopters with water buckets won't completely douse a fire. They're used in a more supplemental role to slow down fast-moving flames, giving firefighters on the ground time to catch up and engage that fire directly.
The DNR responded to 150 fires over the weekend, including the 230-acre Marcy Road fire in Menomonee Falls an incident that Chief Gerard Washington said could have been a lot worse.
"To walk away with no structures lost, significant injuries to firefighters and civilians, that's a win, and again, when it comes to Mother Nature, you don't get that too often," said Washington.
Wisconsin's fire season might be here early, but Koele said it's here to stay.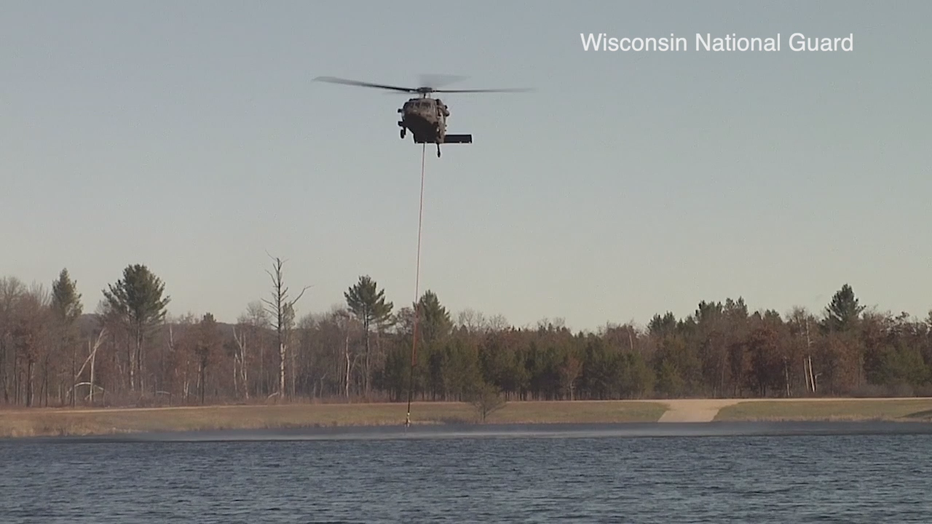 "Until the conditions really change for us, we're gonna be in this for a stretch," said Koele. 
The DNR's fire management dashboard shows 22 fires reported throughout the state Monday.
Washington said Monday the cause of the Marcy Road fire is still being investigated, expecting a determination within a week.