Gaithersburg man arrested for attempting to kidnap child at bus stop
MONTGOMERY COUNTY, Md. - A 30-year-old man is facing charges after attempting to kidnap a child at a bus stop in Gaithersburg. 
According to Montgomery County police, just before 8:00 a.m. Monday morning — Jamaal Germany allegedly grabbed a child on Towne Crest Drive near Washington Grove Lane. 
Germany is accused of trying to take the child to a nearby apartment building. Other students at the bus stop jumped in to stop it, police said, and the victim was able to get away.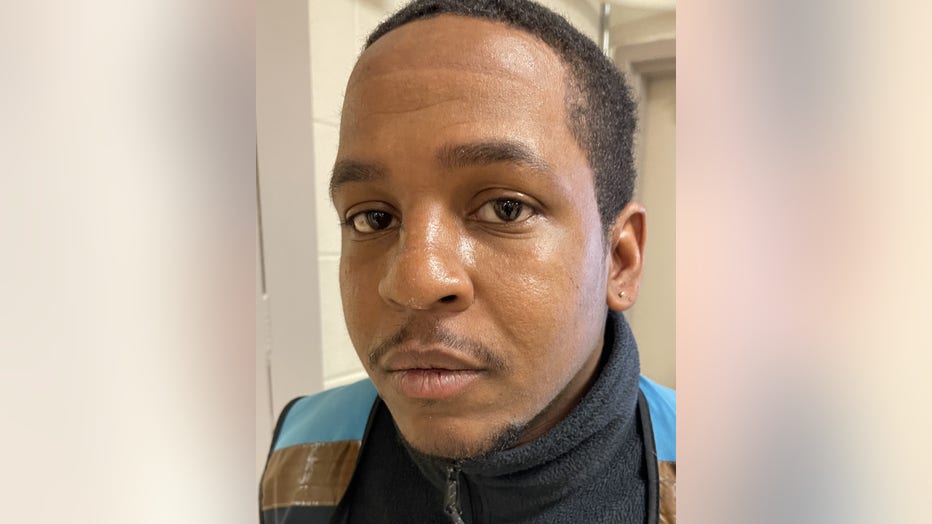 The incident was first reported to staff members at Redland Middle School who alerted the schools' Community Engagement Officer. 
Germany was arrested Monday and taken to the Montgomery County Central Processing Unit. 
Detectives are now asking anyone who believes that they may have been a victim of Germany to come forward and call 240-773-5400. 
The principals at Resnik Elementary, Redland Middle School and Magruder High School sent a joint letter home to families after the incident. Read it below: 
Dear Resnik Elementary, Redland Middle and Magruder High families,
We are writing to share information related to a serious incident that impacted our community today,  Monday, March 20 and how it was addressed.This morning, there was an attempted abduction of a Redland Middle School student at the bus stop located at the intersection of Towne Crest Drive and Towne Crest Court. An individual tried to pull a student into a residence, but the student was able to get away and board the school bus as it arrived. The student is unharmed. The Montgomery County Police Department (MCPD) was immediately notified, investigated the incident, and identified a suspect who was taken into custody. There will continue to be an increased security presence by both MCPS and MCPD today and tomorrow at the impacted bus stop. We are sharing this information with all three school communities given that the bus stop where the incident occurred is used by students from these schools.The Montgomery County Police continue their investigation and are asking the public if they have any information concerning this individual and any other potential incidents to please call their non-emergency number 240-777-5400 or you may call the Maryland Safe Schools anonymous tip line at 1-833-MD-B-SAFE / 1-833-632-7233​. You can learn more in the police press release hereWe are grateful for the quick action of our students and the bus driver and for the support of our MCPS security and Montgomery County Police Department partners. As additional information becomes available, I will share with the community as appropriate. Knowing that this may have been alarming for some of our students, we are providing social emotional support to all of the students who were at the bus stop and may have witnessed this. If you feel that your child needs to speak with someone at the school about this, please do not hesitate to contact your child's counselor for support.
Thank you,
Principals,
LaTricia Thomas, Judith A. Resnik Elementary School
Matthew Niper, Redland Middle School
Dr. Lee Evans, Col. Zadok Magruder High School