New details released about 46 arrested in prostitution sting, including Lewisville ISD coach, youth pastor
DALLAS - Dozens of local men – including some community leaders – were arrested recently at hotels in Frisco and Southlake as part of a multi-agency prostitution sting.
According to federal officials in the Dallas branch of Homeland Security Investigations, the 46 men included a volunteer firefighter, youth pastor, high school teacher and coach, semi-professional hockey player, and the director of operations for a large hospital network in North Texas.
The Dallas DHS Office said what the suspects do exploits and victimizes trafficking victims.
One non-profit working to help sex trafficking victims said the DFW Metroplex is a hot spot for it because of its size and highway system to other parts of the country. They said there isn't anything thing typical about a human trafficking suspect, as it can be almost anyone.
FOX 4 learned more about 46 people who were arrested at upscale hotels in Frisco and Southlake as part of a multi-agency prostitution sting earlier this month.
Frisco police said during the operation and following the investigation, they found no evidence of local underage sex trafficking, contrary to rumors.
"It's happening more than people think and know," said Dr. Tonya Stafford Manning, who runs It's Going to be OK, which is a Dallas-based non-profit organization that assists human trafficking victims.
READ MORE: Murdered McKinney woman planned to 'blackmail' boyfriend after finding out he was married, affidavit says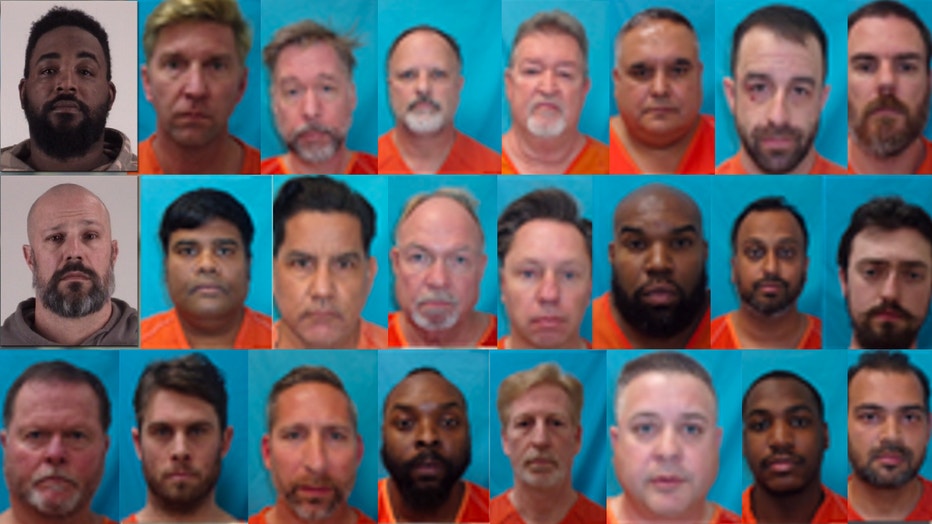 Lewisville Independent School District confirmed Marcus High School teacher and football coach Tim Morrison was among the 46 suspects.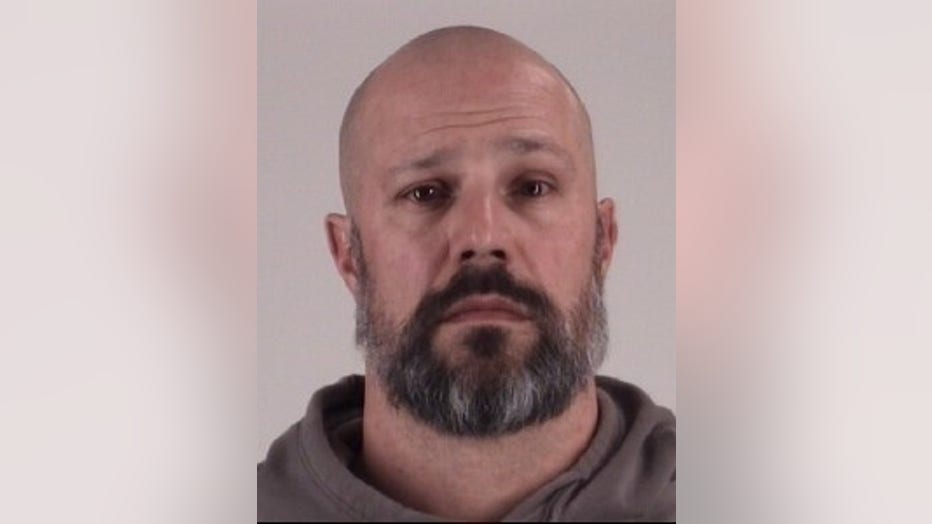 Cecil Tim Morrison (Source: Tarrant County Sheriff's Office)
The district said Morrison was placed on administrative leave after his arrest and later resigned.
Fort Worth youth pastor Lamarcus Strickland was also arrested.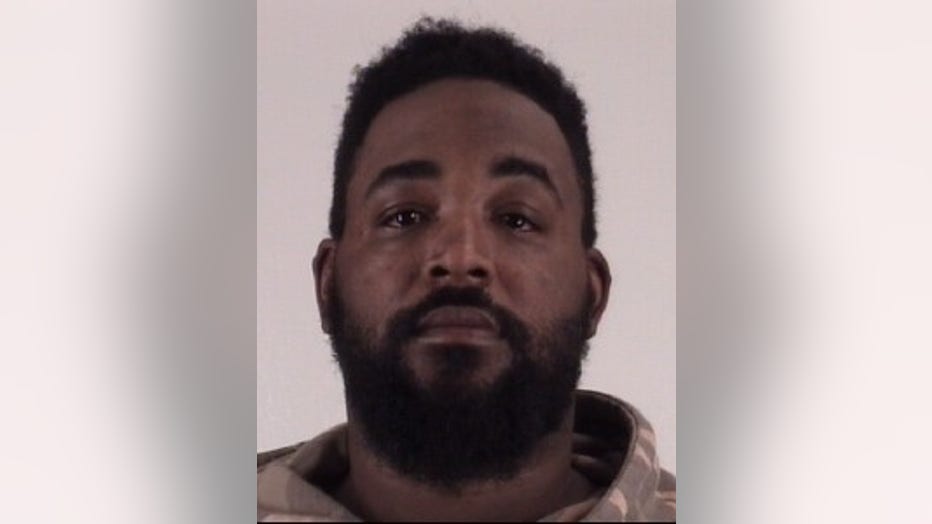 Lamarcus Strickland (Source: Tarrant County Sheriff's Office)
Spencer Asuchak, a 31-year-old professional hockey player who's been with the Allen Americans — of the East Coast Hockey League — since 2013, according to the team's web site, is one of dozens charged with solicitation of prostitution.
The team told FOX 4, "We are aware of the situation. We don't have a comment at this time as we gather more information."
A Baylor Scott & White Health director of operations, 49-year-old Jimmie Hemmingway, is also charged. Baylor said Hemmingway is no longer an employee. 
"But this is happening. It's happening right up under our noses. It's happening right in our backyards," Dr. Manning added. "Nobody wants to get up and be a prostitute. Nobody wants to be trafficked. Nobody wants to be sold."
The dozens of men charged responded to online advertisements for prostitution, according to the Department of Homeland Security. But instead of communicating with women being trafficked, they were unknowingly communicating with law enforcement. Homeland Security did not detail what the posts read. 
Meet-ups were arranged at hotels with the coordination and cooperation of hotel management and staff. 
"I think other people were shocked by it because of who was implicated in the sting itself," Dr. Manning said.
42 other suspects were also arrested.
ICE released the names and birth dates of all 46 suspects.
Frisco Arrests
Justin Rice
Cody Wilson
Trenton Ruwe
Ronak Patel
Todd Cook
Aaron Posey
Brandon Beecher
Andrew Ratcliffe
Spencer Asuchak
Devin Johnson
Jimmie Hemmingway
Vijay Akula Krishna Murthy
John Prevost
Rodolfo Tibuni
Michael Arenas
Orlando Hampton
Jacob Rumble
Kevin Hasseell
William Teemer
Tanyon Oldham
Adam Edelman
Simon Withy
Rahul Malviya
Southlake Arrests
Liam Donnelly
Scott Boeckstiegel
Lamarcus Strickland
David Gothe
Anel Vemulapalli
Cecil Timothy Morrison Jr.
Bryon Althoff
Iwara Magumus
Kilomo Kialemba
Norberto Alvarado
Sunny Roberts
Elmer Acosta
Jerry Smith
Damien Mims
Alex Maldonado
Jason Cha
Patrick Rodriguez
Cornelia Cheeter
Michael Smith
Daniel Stewart
Santosh Gorla
Frisco police also released the mugshots and charges of the 23 men they arrested.
(Source: Frisco Police Department)
HIS Dallas officials said the undercover operation coincides with the Department of Homeland Security's Blue Campaign to highlight Human Trafficking Awareness Month.
READ MORE: 3 arrests made in shooting that killed teen outside Fort Worth Whataburger
Often, commercial sex workers are the victims of sex trafficking because they are either underage or were forced into the role.
"By targeting those involved in this crime, we hope to disrupt this activity and provide assistance to human trafficking victims by getting them connected to the advocates and resources they need," said Lester Hayes, the HSI Dallas special agent in charge.
"The victims of these heinous crimes are treated like commodities, used to make as much money as possible, as quickly as possible," added Tarrant County Sheriff Bill Waybourn. "Those who traffic victims are the scourge of the earth, and we will continue to target those responsible for the trafficking and those who solicit sex from them."
Anyone who is a victim or has information about other local sex trafficking cases is urged to call the department's tip line at 1-866-DHS-2423.