Franklin fundraiser Mother's Day weekend benefits homeless outreach
FRANKLIN, Wis. - For some moms, there is no better gift than giving to those in need. A fundraiser and silent auction in Franklin allowed them to do just that Saturday, May 13.
This Mother's Day weekend, Judy Schultz-Lewis said she was treating herself and shopping for a cause.
"It takes a whole village to help, and there's so many people that need help," she said. "It's devastating, actually."
SIGN UP TODAY: Get daily headlines, breaking news emails from FOX6 News
Saturday was a day to eat, shop and give back at the Hideaway Pub. Organizers said it supported homeless and housing programs offered by La Casa de Esperanza and Milwaukee's Street Angels.
"It just warms my heart to see so many people that care," said Leslie Rightmire.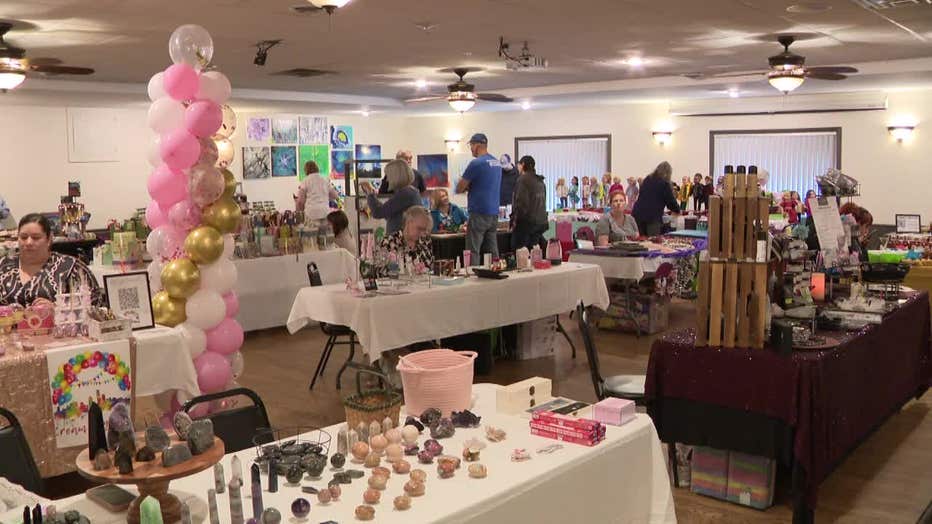 Fundraiser for Street Angels and La Casa de Esperanza at the Hideaway Pub in Franklin
"It helps put those items in the hands of the people – the food, the blankets, the clothing – and helps with those resources," said organizer Cheryl Bennet.
From candles to jewelry to honey, local vendors had a little bit of everything.
"This kind of fits the need of need to buy something for mom and the need to help people," Rightmire said.
FREE DOWNLOAD: Get breaking news alerts in the FOX6 News app for iOS or Android.
It's what brought Schultz-Lewis in – shopping not only for herself, but for those in need.
"I actually have been with the Street Angels since they started volunteering and donating and helping with outreach, so I thought I'll get my car and go," she said. "What a great Mother's Day for you…get out and help everyone out."
Organizers said all proceeds from the fundraiser and silent auction will go toward the two outreach agencies.
On FOX6 WakeUp
More information on how to help can be found on the Street Angels and La Casa de Esperanza websites.