FPC asked to stop process to hire new Milwaukee police chief
MILWAUKEE - Seven members of Milwaukee's Common Council are calling for a temporary halt to the process underway to hire the city's next police chief.
In a letter sent to all members of the Fire and Police Commission and to City Attorney Tearman Spencer on Thursday, Nov. 5, the alders cite several factors for why the process should be stopped. That includes the reported internal dysfunction affecting the Fire and Police Commission and the departures last week of the FPC's executive director -- Griselda Aldrete -- and her chief of staff.
This effort is being led by Alderwoman Chantia Lewis. While FOX6 News couldn't reach her on Thursday, Common Council President Cavalier Johnson spoke with FOX6 on Monday. He has requested that the mayor's office provide council members an update on Monday, Nov. 9 regarding a replacement for the FPC executive director.
"Not only are we seeing the chief of staff resign, the most recent one, as of next week, but just last Friday, we saw the resignation of a commissioner from the Fire and Police Commission, as well as the executive director," said Johnson.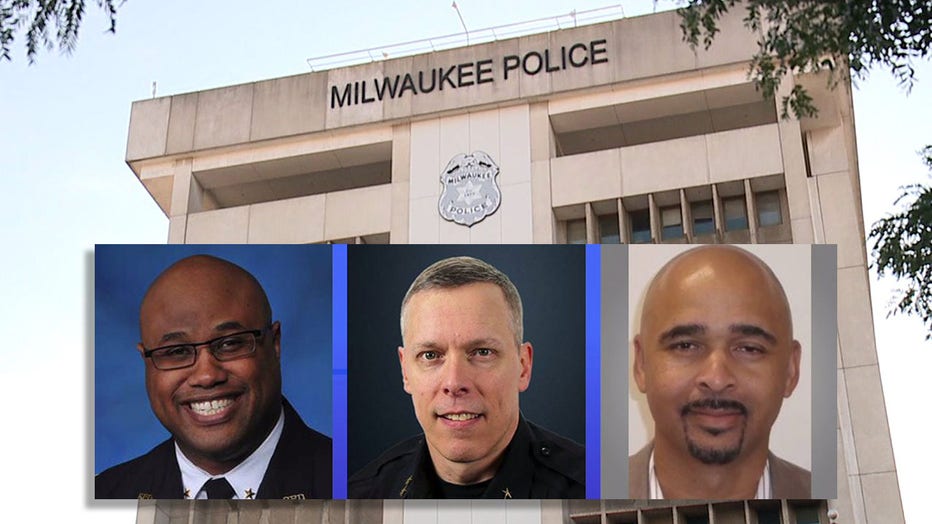 The Milwaukee Fire and Police Commission's Top 3 finalists for Milwaukee police chief. (L-R) Malik Aziz, Chris Davis, Hoyt Mahaley 
The letter justifies this request saying there is "sufficient" leadership in the police department to handle a pause in the police chief search. However, Acting Chief Michael Brunson announced he would be retiring in December and would only stay on to help with the transition.
There was no word from him Thursday if he would consider staying on for a longer stretch of time.
The Fire and Police Commission met Thursday night on a number of topics, including the search for a police chief. A spokeswoman for the mayor said he is not in favor of delaying this process.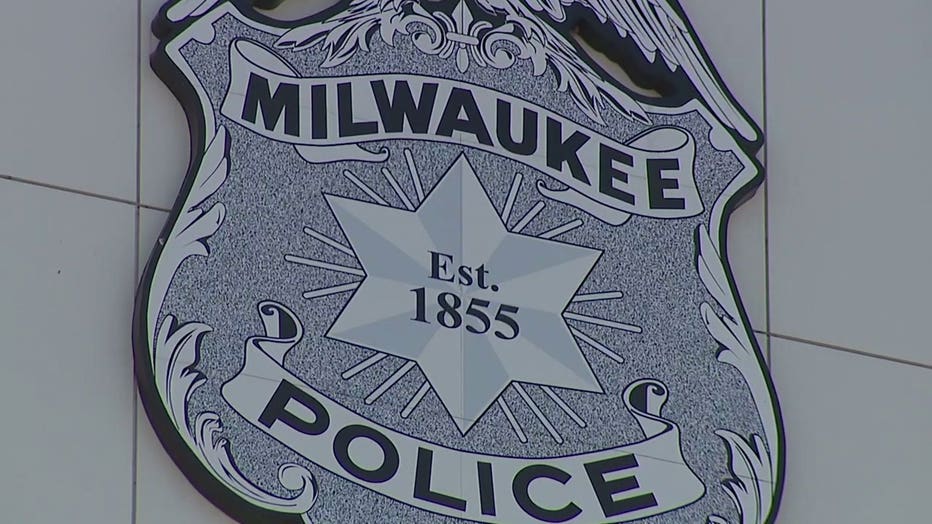 FPC Chair Nelson Soler said he sees no reason to stop the process.
"The chief reports to us, not the FPC director. The FPC director works at the pleasure of the mayor, so they are two unrelated positions," Soler said. 
Soler said it's important to move forward so that whoever gets the job is in a position to be trained by who they are replacing.
"I think our main concern should be will we have senior staff to train and acclimate our chief of police. We had discussed that several times throughout this process that Chief Brunson is retiring in December and his senior staff and himself are ready to acclimate whoever comes in," said Soler.
Letter to FPC, city attorney
The letter reads in part, "The chief you select will be faced with immense challenges. He or she must have the strong support of the community. He or she should not be selected under a deep cloud of uncertainty like that presently hanging over the Commission." It goes on to say, "The current disorder in the operations of the Fire and Police Commission has become a public spectacle that needs to end as soon as is possible."
The letter is signed by the following Common Council members: 
Chantia Lewis
Ashanti Hamilton
Robert Bauman
Nikiya Dodd
Milele Coggs
Mark Borkowski
Russell Stamper
READ MORE: Information about 3 Milwaukee police chief finalists
The FPC has announced plans to have its three finalist candidates discuss issues and answer questions during two virtual community meetings, including one on Saturday, Nov. 7. The three finalists are Malik Aziz, Chris Davis and Hoyt Mahaley.
All questions and comments will be compiled and categorized and used during each community meeting. Both meetings will be held through GoToWebinar and streamed on Live Stream 2 by the City Channel.
FREE DOWNLOAD: Get breaking news alerts in the FOX6 News app for iOS or Android.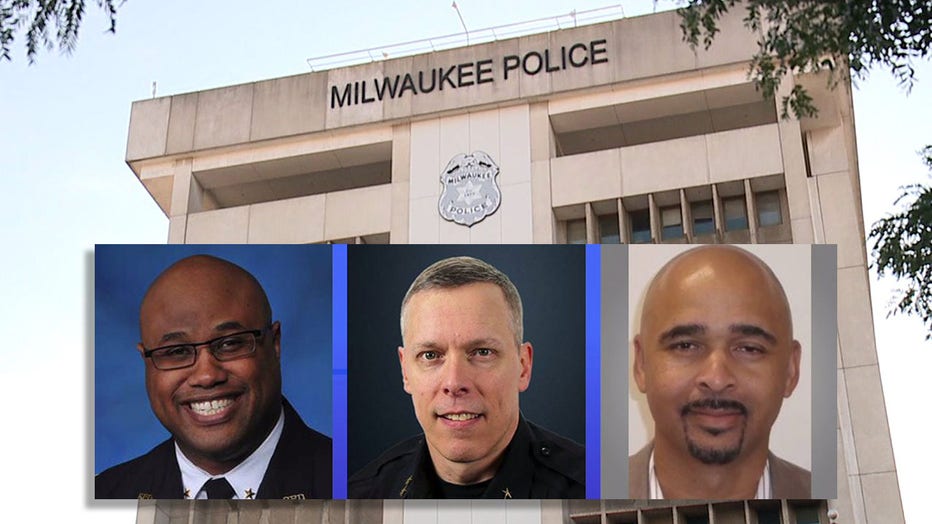 The Milwaukee Fire and Police Commission's Top 3 finalists for Milwaukee police chief