Former Milwaukee Alderman Willie Wade charged with wire fraud in alleged strip club bribery scheme


MILWAUKEE -- Former Milwaukee Alderman Willie Wade was federally charged with three counts of wire fraud, accused in an alleged strip club bribery scheme. Federal prosecutors said he accepted $30,000 to sway a Milwaukee Common Council vote on a downtown strip club after he left office in 2016.

"I'd like to thank the citizens of the magnificent 7th District for all of their love and support," said Wade when he resigned in 2016.

Federal prosecutors said the former alderman never fully said goodbye to city politics.
According to the indictment, Wade is accused of accepting a $30,000 bribe from someone claiming he was working with a current, unnamed Milwaukee alderman, in exchange for their vote in favor of approving a downtown strip club. The alderman, according to the indictment, was not aware of Wade's representations and never offered or agreed to accept any bribe.
While the indictment did not name the club, records showed Silk Exotic was up for a vote at the time -- drawing heated debate.

"Throw fairness to the wind, throw due process out the window and say, 'Let's just ram this down everyone's throat,'" said Alderman Bob Bauman at the time.

A search warrant from April 2017 showed Wade falsely claimed 7th District Alderman Khalif Rainey would vote in favor of the strip club in exchange or money.

Alderman Bauman, who was against the downtown strip club, was surprised to hear about the indictment.

"I was very disappointed to hear about these charges. They are charges. There is a presumption of innocence, so I'm not going to jump to any conclusions," said Bauman.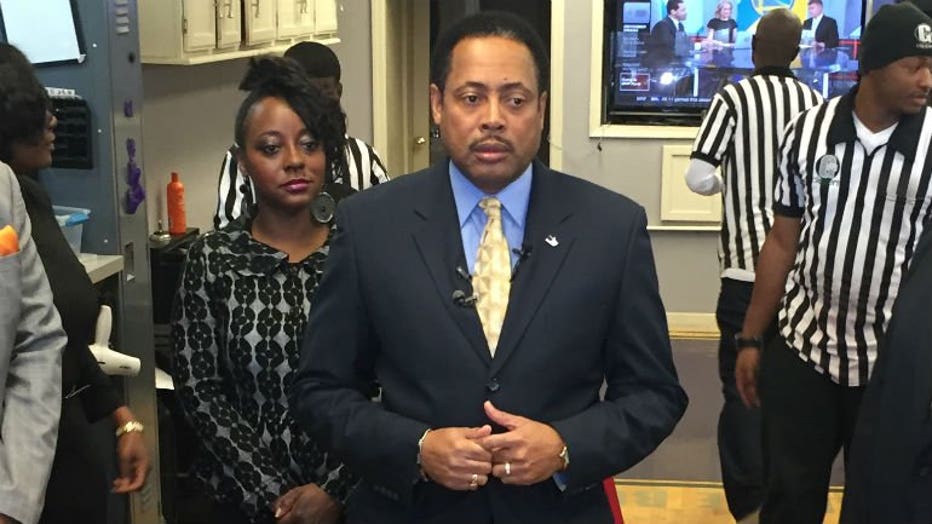 Wade is the current CEO of Employ Milwaukee, a workforce development board in Milwaukee County. FOX6 News was told Wade was on unpaid administrative leave.

If convicted, Wade faces a maximum of 20 years in prison, a $250,000 fine, and three years of supervised release on each count.

Milwaukee Mayor Tom Barrett released the following statement on the news about Wade:

"I was shocked to hear of the allegations against Mr. Wade. Obviously, he is innocent until proven guilty. He is entitled to his day in court. But, I want to be clear:  I will not tolerate corruption in government at any level. Mr. Wade is no longer leading the agency and is not being paid pending resolution of his case."

Attorney Patrick Night of Gimbel, Reilly, Guerin & Brown LLP released this statement:

"Our office represents Mr. Wade.  For the past year we have been in communication with the government about this investigation.  We strongly disagree with the government's decision to bring this indictment.  Mr. Wade and I intend to defend against these charges and look forward to the opportunity to present our response to these allegations."