2-alarm fire damages 3 buildings, displaces 10 near 7th and Greenfield
MILWAUKEE - A two-alarm fire on Milwaukee's south side damaged three buildings Sunday morning, Oct. 25 near 7th Street and Greenfield Avenue.
Fire officials said it was driven by wind, and spread even faster because two of the buildings involved are wood-framed.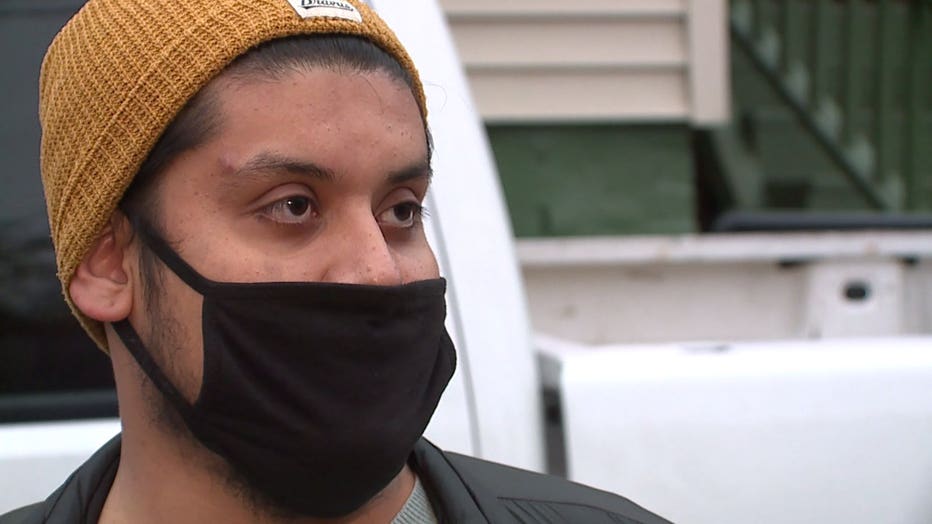 "For the most part, it's really all just... gone now," said Luis Mario, resident. "Still in shock. Not really sure what our next step will be."
Mario said on Sunday morning, his mom smelled smoke near the front of their house.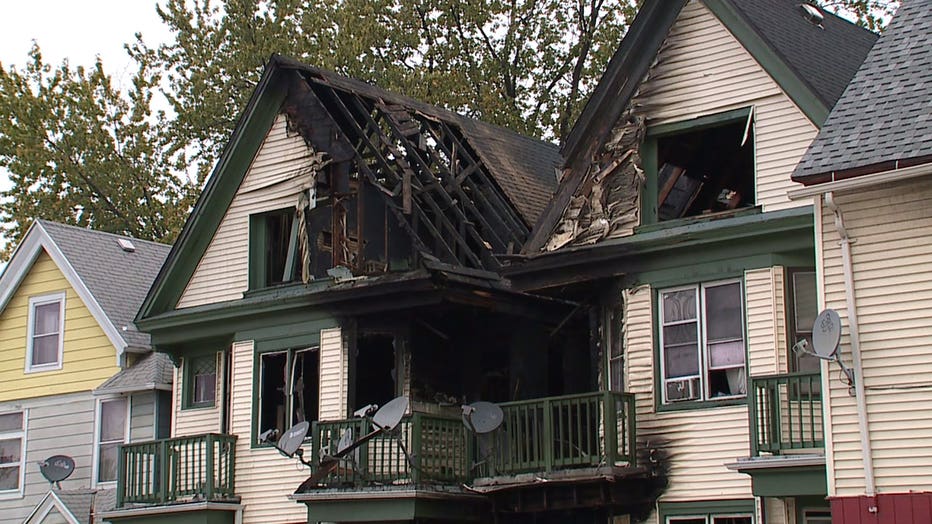 "Dad went forward, looked through the window and that's when he saw the bottom portion of our neighbor's house was on fire," said Mario.
It's unclear at this time where or how the fire started, but officials said it badly damaged two neighboring duplexes and part of a third building which houses apartments and a bar. At least 10 people were displaced. Mario said his dad rushed to get his family of eight, including two children, out.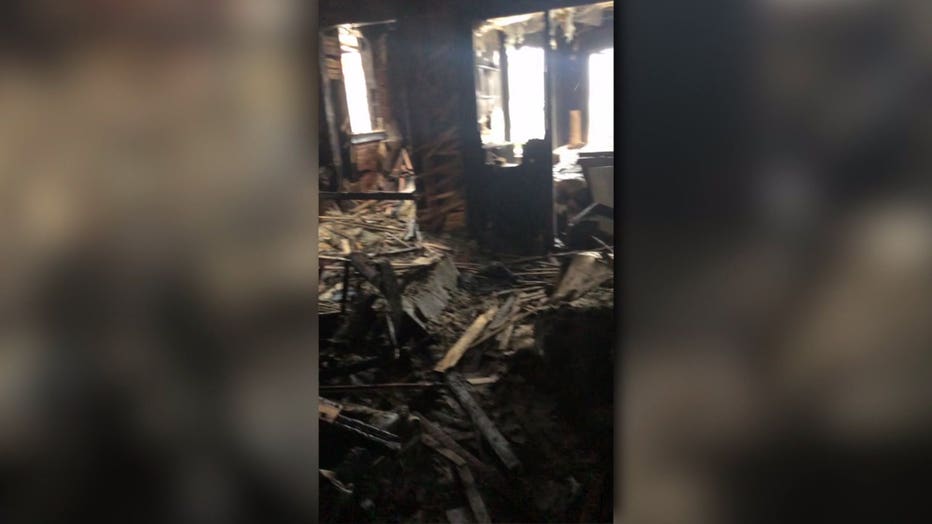 "Let's go," said Mario. "Went to the car, moved the car around and by the time he got back and went inside the house, it was all up in flames, so there wasn't much we could do."
Thankfully, there were no injuries, but Milwaukee fire officials said this was a difficult one to put out.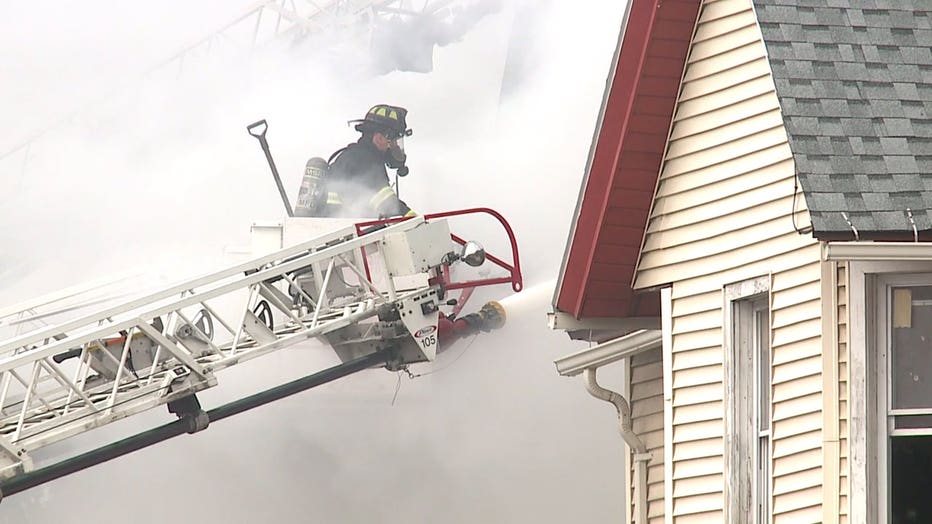 "They immediately called for additional resources, recognizing we were behind the eight ball already with the large volume of fire, and we had a good, substantial amount of wind, so we had a wind-driven fire on our hands, and we called for a second alarm fire," said Deputy Chief Joseph Hegeman Jr., Milwaukee Fire Department.
Officials said they also rescued a dog from one of the buildings.
"Once we get done with today, we'll recuperate, see what's our next plan and see how to go about this," said Mario.
One of Mario's relatives launched a GoFundMe.com account to assist with food, clothing and other resources. 
FREE DOWNLOAD: Get breaking news alerts in the FOX6 News app for iOS or Android