'Doesn't feel real:' 40+ displaced, 1 injured following 2-alarm apartment fire


MILWAUKEE -- A spokesman for the American Red Cross said more than 40 people were displaced by a two-alarm fire that engulfed an apartment building near 46th and Hampton Sunday, May 5.

Desiree Flores only had to go a few feet, but it felt like miles as she screamed for help, trying to escape the smoke at her apartment building.

"I couldn't see nothing," said Flores. "It was black, and I was coughing. I'm devastated. It doesn't feel real right now."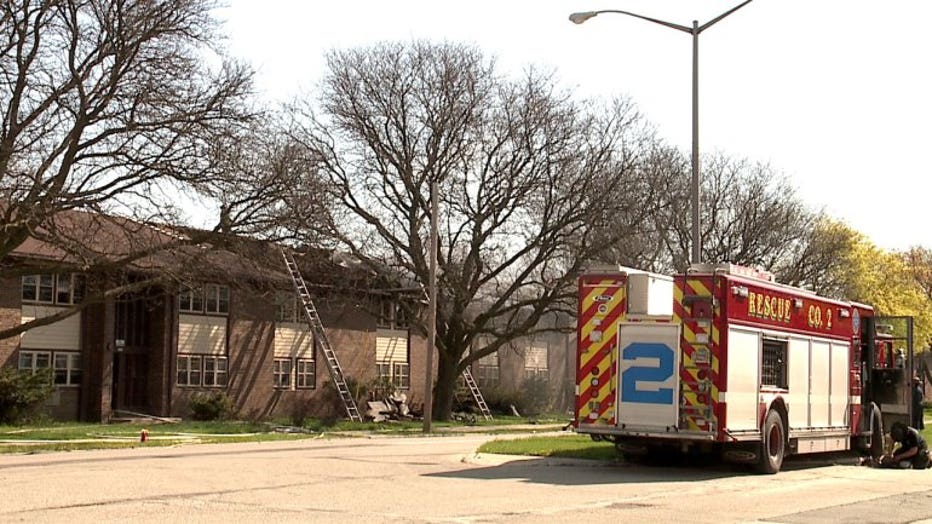 Fire near 46th and Hampton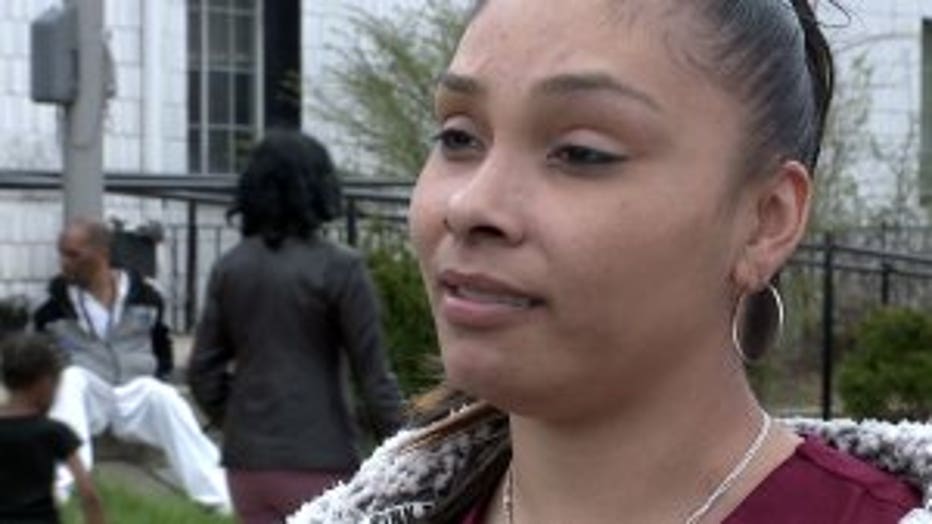 Flores was one of the more than 40 people displaced. She wasn't the only person who had trouble escaping.

"We had several people hanging from windows, and our firefighters threw up some ladders at the north side of the building," said Schuyler Belott of the Milwaukee Fire Department. "They did make some rescues back there, and got some people out that way."

The two-alarm fire started in a unit on the second floor, and burned through the roof. Milwaukee firefighters rescued several people who were hanging out of windows. First responders were not the only ones trying to help people in the chaos.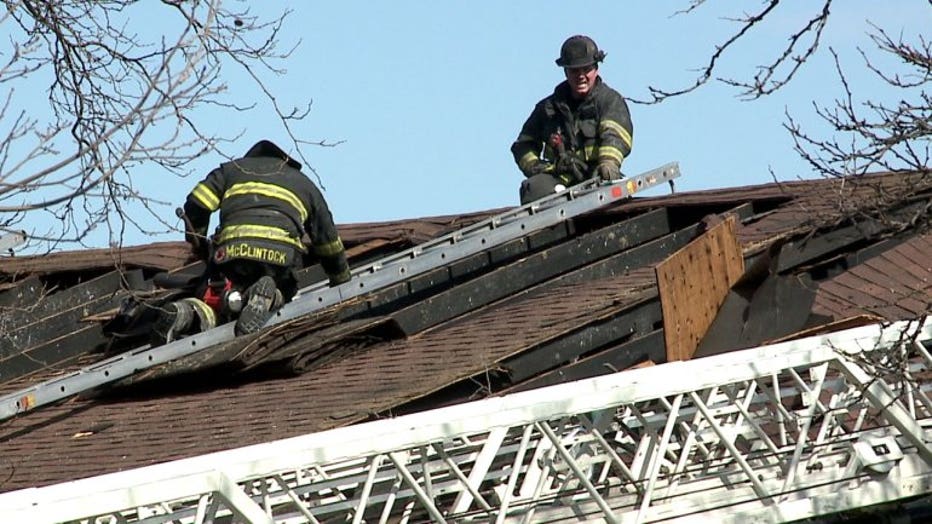 Fire near 46th and Hampton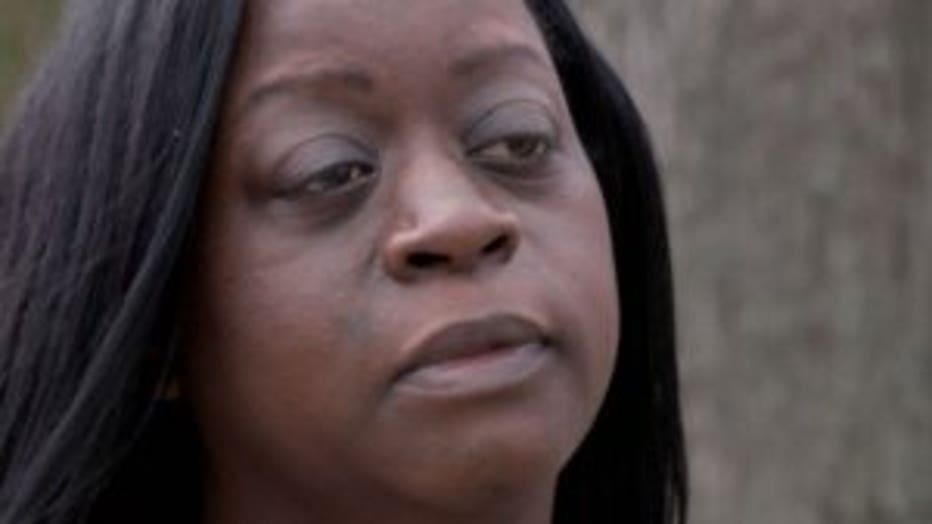 "My son-in-law had a couple of bruises from assisting other people out of the building," said Banita Carter, whose daughter lives in the apartment building.

When Carter heard no one was majorly injured, she brought blankets and McDonald's to those displaced.

"Just seeing smiles on their faces after this whole thing was enough," said Carter.

The cause of the fire was under investigation.

Meanwhile, Red Cross officials opened a shelter at Redemption Lutheran Church near Mayfair and Capitol for those affected by the fire -- with volunteers assisting with shelter, food and other immediate needs.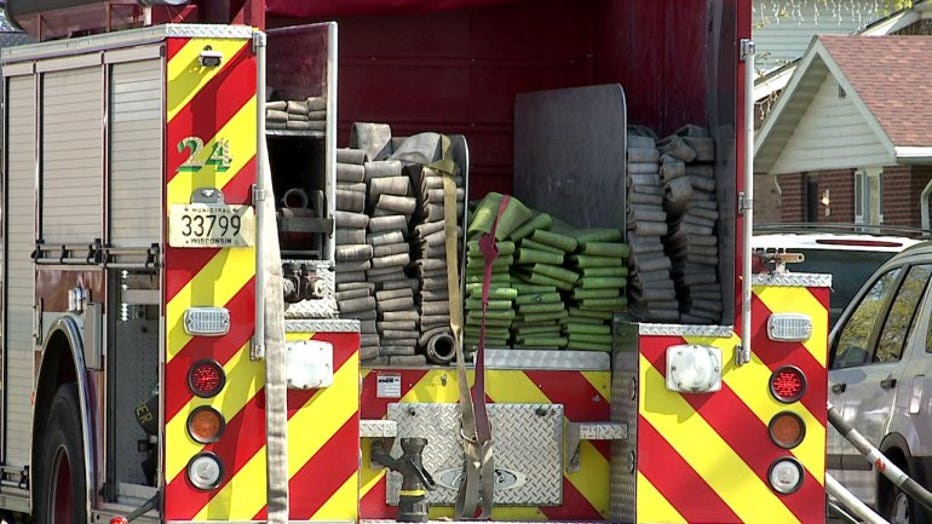 Fire near 46th and Hampton