Darrell Brooks guilty: Local, state leaders react to verdict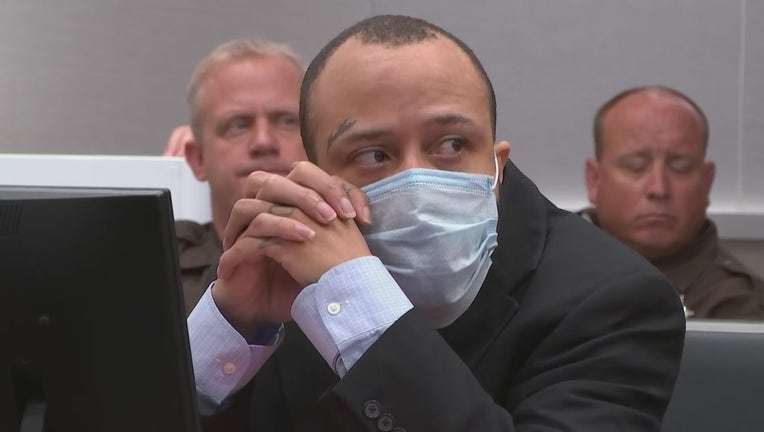 article
WAUKESHA, Wis. - A jury found Darrell Brooks guilty on all 76 charges in connection to the 2021 Waukesha Christmas Parade attack on Wednesday, Oct. 26. He faces a mandatory life sentence on each homicide count.
 Reaction to the news poured in from local and state officials. 
Governor Tony Evers
Waukesha has been through so much this past year, including the past several weeks, and has responded to this tragedy always with kindness, compassion, and strength. Today is an important step toward continued healing for the community and our state.
We will not forget the loved ones, neighbors, and community leaders whose lives were taken, the hearts broken and the lives forever changed, the first responders and neighbors who ran to offer help in a time of great need, and the trauma and pain so many still endure every day.
Kathy and I are thinking of the Waukesha community and all those who today received justice for the senseless, violent attack at the Waukesha Christmas Parade last year.
City of Waukesha
Over the past several weeks, many in our community have had to re-live the trauma of last year's Christmas Parade tragedy. We know the pain and horror that this has brought for so many. Today, we are glad that the trial is over and that justice will be served for all those impacted by this tragedy.
"I am thankful that the jury found the defendant guilty on all counts," said Mayor Shawn Reilly. "We can now re-focus on taking steps forward as a community and continue the healing process."
We are grateful for the work of everyone at the Waukesha County Courthouse, all those who came forward as witnesses and testified, and everyone in the community for supporting one another these past few weeks during the trial.
We are especially proud of our City of Waukesha Police and Fire Departments and how they responded in the hours, days and months following the tragedy and how they presented themselves during the trial.
"In the nearly one year since this tragedy, there has not been a day that our community has not grieved," said Police Chief Dan Thompson. "The victims' families as well as our first responders continue to deal with the lasting effects of the horrors of that day. We are grateful for the support that has come from all over the world, and we ask you to continue to keep all those involved in your prayers."
"This decision can now allow our Fire Department and our community to take another step on our pathway to recovery from this horrible trauma," said Fire Chief Steve Howard. "We thank everyone for their support for our Department and City.
Despite extremely difficult circumstances, we have continued to let the world see how wonderful a community Waukesha truly is.
As a community, we still have a long road ahead filled with difficult days. This will be especially true as we approach the one-year anniversary of the tragedy. However, as we have experienced the past year, we know that when we stand together, we remain Waukesha Strong.
Dancing Grannies
Justice has been served and the Grannies are grateful to ALL who supported seeing the legal process through this point. Sentencing is yet to come.  Even with all of this....lives are still gone. Lives are forever changed. A guilty verdict will never fix or change that. Now, is the next stage of learning to live the pain of terrible and totally senseless loss.

The next few months with parades will be hard, and will also be an active sign of resilience, of still living with deep and real trauma, as well as making choices to do what we need to do to heal individually and as a group. We will go on. Ultimately darkness will not overcome the light. We will grow and we will always be Grannie Strong!

We ask that the privacy of individuals and the group be respected.

We look forward to our busy holiday parade season, which begins on Nov 12th. We will see you at the Waukesha Christmas parade on December 4th.

Granny Strong
Congressman Bryan Steil 
The pain families in Waukesha have suffered the past year can never be erased. Today's decision rightfully convicts Darrell Brooks. This attack is a stark reminder of the harm soft-on-crime policies and prosecutors have in our communities. This horrific attack should never have occurred. We must implement policies that keep criminals off our streets and give law enforcement the resources needed to keep our communities safe."
Senator Ron Johnson
"Justice has been served for the victims and families of the Waukesha Christmas Parade massacre. I hope and pray this verdict will bring them some measure of peace and closure.
"I want to thank Judge Dorow for her service and patience putting up with this murderer."
Eric Toney
The jury found the defendant guilty of horrific acts of violence & the verdicts help bring a small measure of justice to those affected as they mourn the loss of loved ones & recover from emotional & physical injuries. We keep them & those that fought for justice in our prayers.
Rep. Scott Fitzgerald
Senator Alberta Darling
Attorney General Josh Kaul 
Tim Michels
Lt. Gov. Mandela Barnes
Senator Julian Bradley