Crews retrieve Port workboat Harbor Seagull from river bottom
MILWAUKEE - Port Milwaukee's workboat, the Harbor Seagull, is on land after taking an unexpected trip to the bottom of the harbor on Monday, Feb. 22. On Tuesday, the tug was pulled from the water. 
The Harbor Seagull was doing its duty on Sunday when Photographer Michael Hoeppner captured it breaking ice at sunset. But by Monday morning, the boat vanished. But it did not go far.
As crews from Michels Corporation and a team of divers worked to retrieve the Harbor Seagull, people were rubbernecking from across the inner harbor.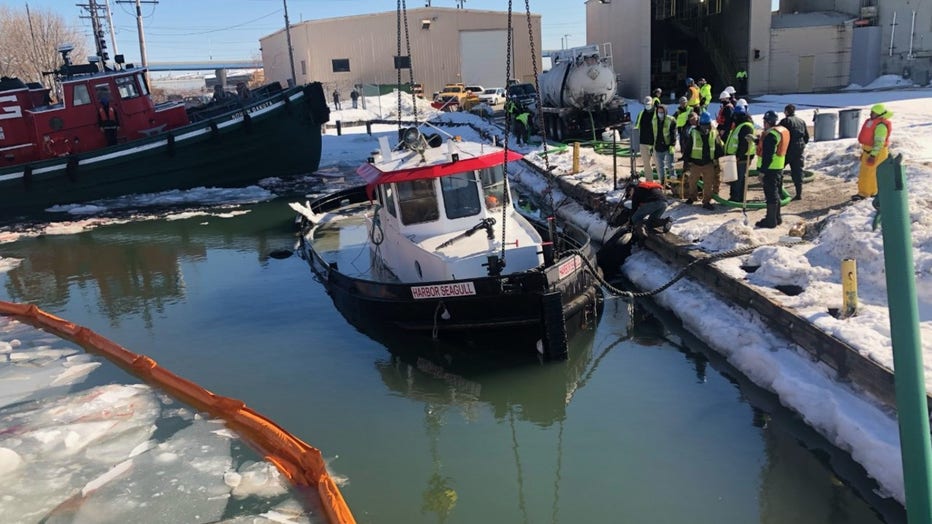 "It's pretty crazy. I know the boat's 60 years old. So that's interesting -- it's been around that long," said Aaron Dobbs.
Dobbs and his 12-year-old daughter Bell took a break from virtual school to take in the action.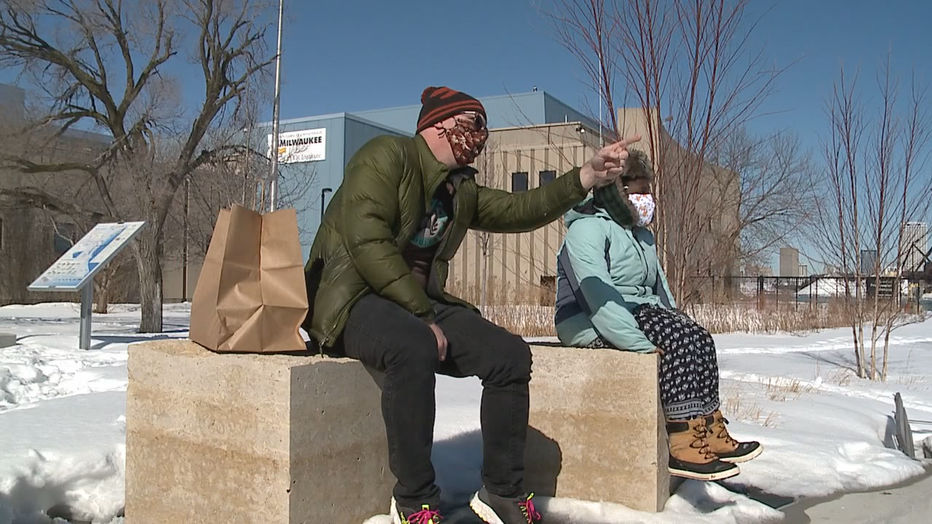 "It's fun to watch boats get pulled out of the water. But I've never seen that," Bell said.
Diver Jerry Guyer and his crew from Pirate's Cove Diving made quick work of hooking up the boat to a crane -- to pull it from about 20 feet of water.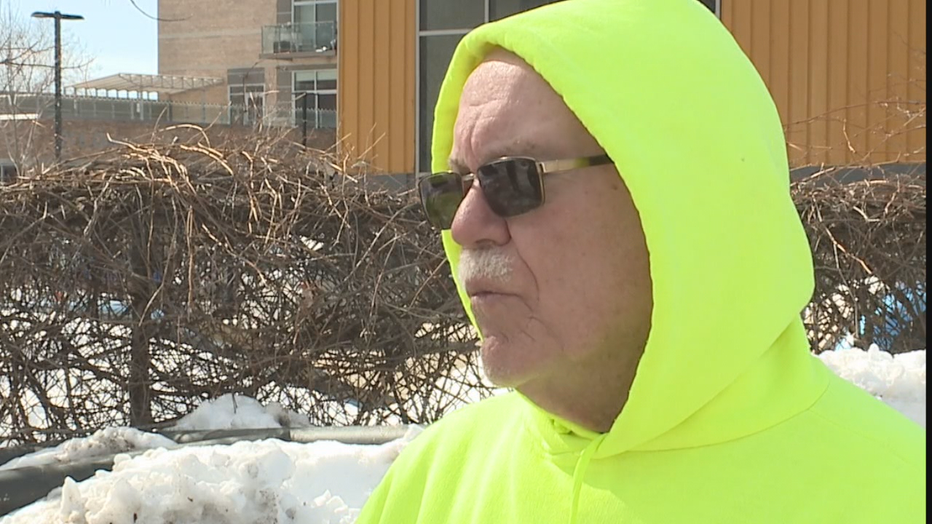 "Went very smoothly once the captain of the tugboat there cleared out a lot of the ice. So he could move his barge in, and we could move our boat in, so the divers didn't have to fight the icebergs, which is almost impossible," Guyer said.
But it would not be for a couple more hours until the Harbor Seagull would make it to first, a dry barge, and then dry land to dry out.
"There's a buzz. This is kind of exciting. Even though it's not the best thing to happen," said Stephanie Sherman, Harbor District Strategic Partnerships manager.
FREE DOWNLOAD: Get breaking news alerts in the FOX6 News app for iOS or Android
Port officials say it is too early to say what caused the boat to sink. 
The salvage operation cost about $40,000. It will cost another $200,000 to $300,000 to repair the vessel.