Mequon, Cedarburg COVID-19 vaccine clinics open to walk-ins
MEQUON, Wis. - Patients could walk in without an appointment and walk out with a COVID-19 vaccine Friday, April 16 at sites in Mequon and Cedarburg.
Midland Health, a local vaccination company, hosted a clinic at Mequon City Hall.
"Let go of the garbage and focus on the goal and get your vaccine," said Midland Health CEO Jo Steinberg.
Steinberg said, now that people ages 16 and older are eligible, everyone should come to get their shot.
"We won't run out of vaccine, the Medical College of Wisconsin just called me and they have more vaccine if we need it," Steinberg said. "Come on down, because we can give that shot."
The majority of the first doses that will be administered at the site will be the Pfizer vaccine. However, Moderna will also be available.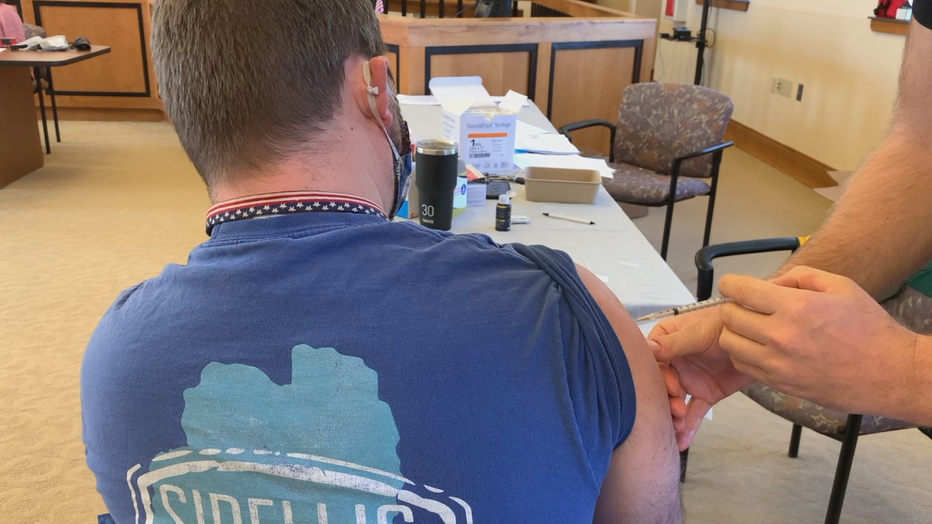 Walk-in COVID-19 vaccine clinic at Mequon City Hall
While the vaccine is free, if people have insurance, they are asked to bring their insurance card along with an ID; a vaccination administration fee will be billed to their insurance.
At the Ozaukee County Fairgrounds in Cedarburg, health officials hosted a vaccination clinic open to walk-ins.
"We've moved quickly through the population of people who really want the vaccine. Now we just have to make it so there's lower barriers to get it," said John Hanan, emergency preparedness coordinator with the Washington Ozaukee Public Health Department.
The health department holds Moderna vaccine clinics every week, alternating between Washington County Fair Park and Ozaukee County Fairgrounds. Visit washozwi.gov for dates, hours and locations.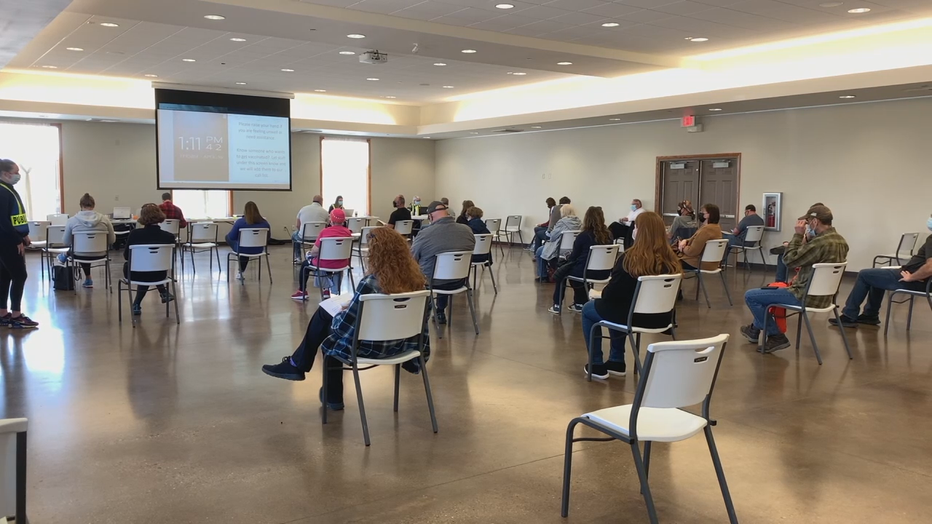 Walk-in COVID-19 vaccine clinic at Ozaukee County Fairgrounds
The Ozaukee Pavilion Clinic and Mequon City Hall clinics will be open going into next week, accepting walk-ins and appointments.
To schedule an appointment, please view Midland Health's online scheduler at onsitehealthtesting.com/signup. To schedule an accessible curbside appointment, please call 414-378-2436. For questions or help with the scheduler, please call Midland Health at 262-754-3130.
Midland Health's consent form and the CDC's pre-vaccination checklist are available here.
FREE DOWNLOAD: Get breaking news alerts in the FOX6 News app for iOS or Android