Sneak peek: Wisconsin Center COVID vaccine clinic opens Tuesday
MILWAUKEE - Mayor Tom Barrett said 800 more doses of the Pfizer COVID-19 vaccine are expected to arrive in Milwaukee this week, with the Wisconsin Center, normally a venue for trade shows and events, set to open on Tuesday, Jan. 12 as a site to administer the vaccine, starting with frontline workers.
On the eve of its opening, FOX6 News got a look inside the event space, where officials talked about how the clinic will operate.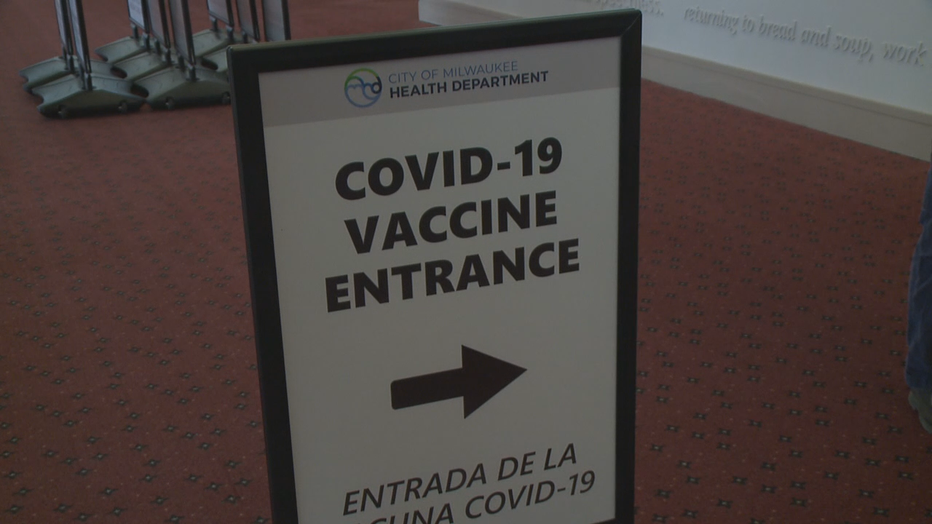 The city is planning to use all 800 of those doses by the end of the week and could request up to 3,000 for next week, but it's only a select group who are currently eligible to receive their shot.
The first people in line can walk through the doors at 10 a.m. Tuesday.
"It's really where the idea came from, from being here at the recount, experiencing how they had things set up," said Nick Tomaro with the Milwaukee Health Department.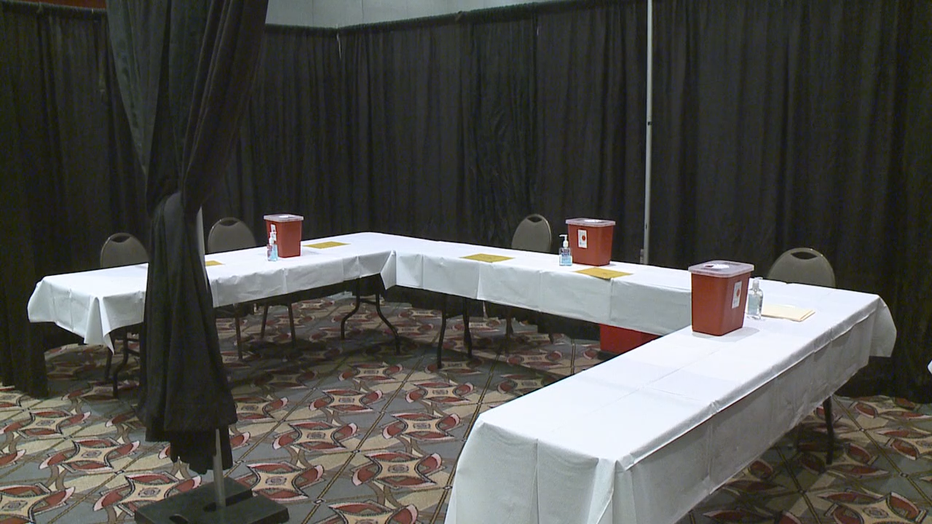 Tomaro said the 37,000 square feet inside the ballrooms provide ample space for social distancing and privacy to administer the shots. 
"People who are qualified to do this will be drawing up the vaccine out of the vial," said Tomaro.
To make sure no one tampers with the vaccine, Barrett said refrigeration units are being installed in the Wisconsin Center at a secure location. It will be under 24/7 surveillance, and few people will have access to it.
"The health department controls the very limited number of keycards that can be used to enter the room, and there's also video surveillance," said Barrett.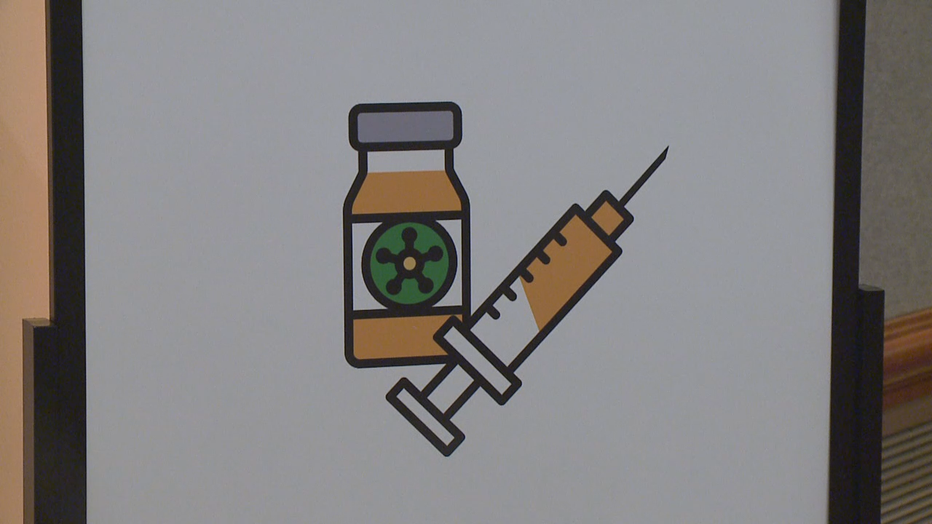 Wisconsin Center officials say they have a flexible, multi-month agreement in place with the city.
FREE DOWNLOAD: Get breaking news alerts in the FOX6 News app for iOS or Android
"Quite honestly, until everyone that wants to get vaccinated is vaccinated, there are going to be limits on how we're used," said Marty Brooks, CEO of the Wisconsin Center. "We will make sure we can find space to accommodate the city health department."
The vaccine is currently being offered to some 1,000 city employees who are considered frontline health care workers, including firefighter-EMTs and those who collect samples at the testing sites.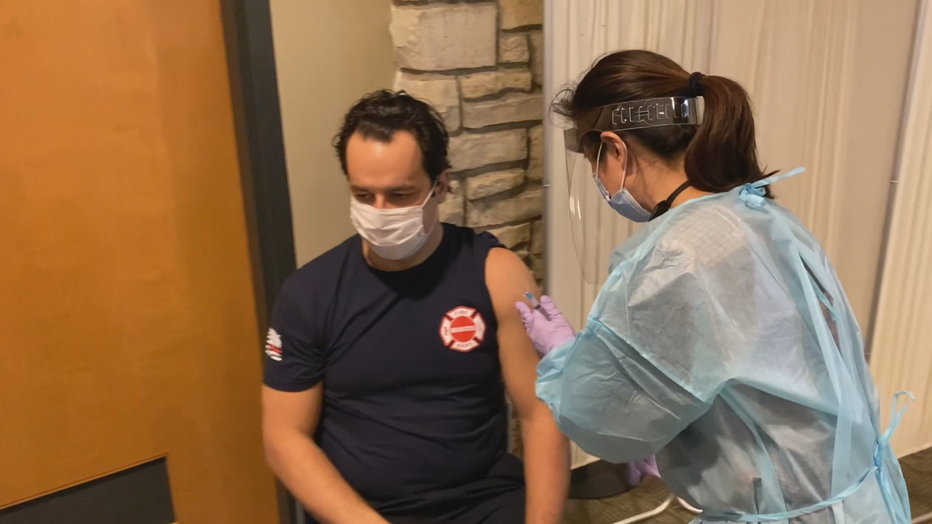 The goal is to soon expand the clinic to other priority groups pending guidance from the state, and eventually, to help protect the general public from the virus. 
"So now, we're fighting this war on two fronts," said Barrett. "We're fighting this war on the testing front and we're fighting the war on the vaccination front."
Health department employees will be administering the shots with paramedics standing by in case anyone has a bad reaction.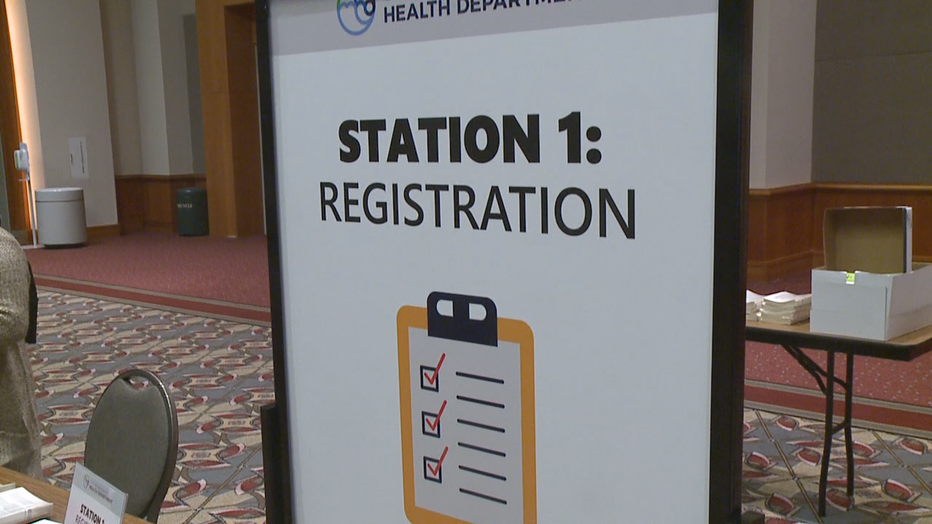 120 city employees already received their shots last week. One did have what is described as a "late less severe" reaction and has been advised not to get the required second dose.