Burger King shooting: Milwaukee man pleads guilty to murder
MILWAUKEE - A Milwaukee man accused of playing a part in a staged robbery that led to the death of a 16-year-old girl pleaded guilty to murder Friday, Feb. 17.
Antoine Edwards, 42, was charged in connection to the January 2022 death of Niesha Harris-Brazell. Two other charges were dismissed as part of a plea deal.
Court filings say Edwards, his daughter and Harris-Brazell planned to rob a Burger King near 51st and Capitol. Harris-Brazell's family has denied she was in on the plot.
SIGN UP TODAY: Get daily headlines, breaking news emails from FOX6 News
Police said Edwards tried to climb through the drive-thru window with a handgun. 
"As he sticks his body through, he's armed with a dark-colored handgun, which he has in his right hand," said MPD Det. Brian Maciejewski.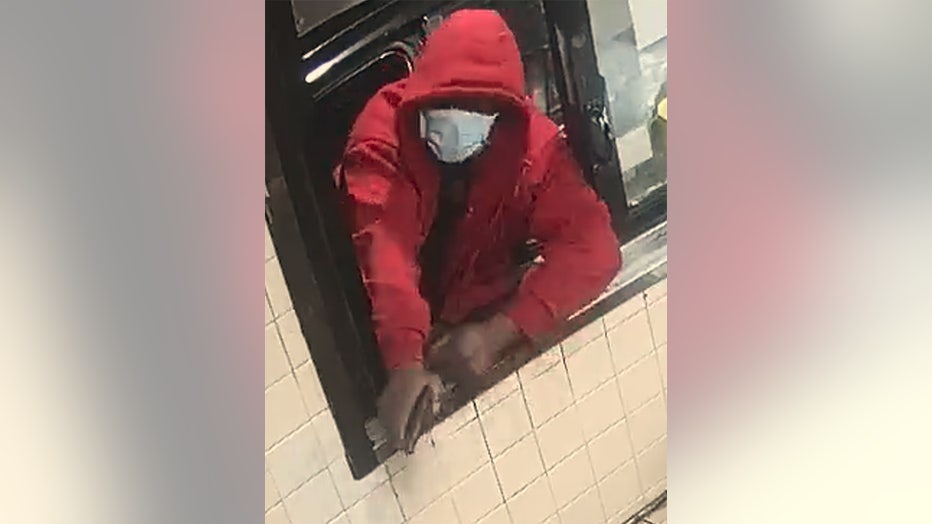 Surveillance image from Burger King shooting
At one point, a co-worker, Derrick Ellis, who was not in on the heist, allegedly pulled out a gun and fired shots – which ultimately led to Harris-Brazell's death.
"You see a muzzle flash and you see what are believed to be spent casings fall to the ground," said Maciejewski. "He's distraught about it. He walks over to our victim, and he notices she is shot."
Antoine Edwards; Niesha Harris-Brazell
While Edwards told police that Harris-Brazell on the planned robbery, according to prosecutors, the detective said surveillance shows her refusing to give up money from the register and appearing to scream for help.
Walker is due back in court for sentencing on April 14. 
Ellis was sentenced in July 2022 to one year in the Milwaukee County House of Correction, now the Community Reintegration Center, and four years probation.