'Bucks in 6' apparel brand, team launches new line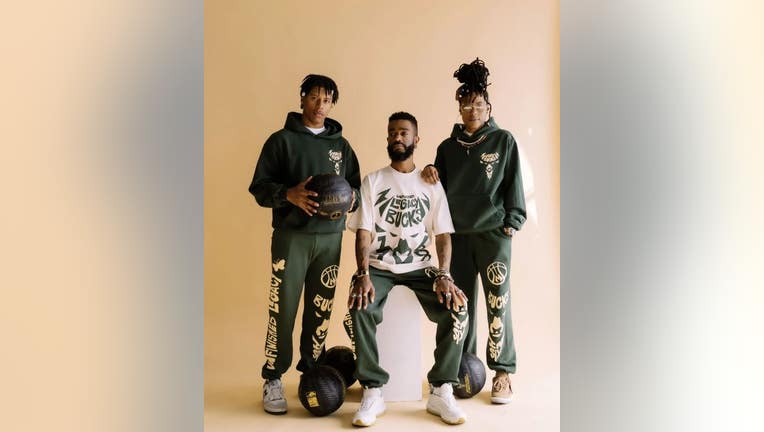 article
MILWAUKEE - The Milwaukee Bucks debuted their new "Bucks In Six" lifestyle apparel brand Friday, Feb. 24, at the Fiserv Forum Pro Shop.
A news release said the Bucks In Six brand, available exclusively through the Pro Shop, will "differentiate the team's merchandise line by offering new fashion-forward items, exclusive t-shirts" that celebrate the biggest Bucks moments.
The Bucks In Six name comes from former player Brandon Jennings' now famous line delivered in 2012 and encapsulated in Bucks history when the team won both the 2021 Eastern Conference Finals and NBA Finals in six games route to the organization's first NBA title in 50 years. 
SIGN UP TODAY: Get daily headlines, breaking news emails from FOX6 News
The first Bucks In Six branded apparel arrived at the Bucks Pro Shop and online team store in January, featuring a collection of hoodies, t-shirts and the first in the Bucks In Six series of "Photo Reel" shirts highlighting images of Giannis Antetokounmpo, Jrue Holiday and Bobby Portis.
"Lifestyle fashion has become synonymous with NBA culture, and Bucks In Six is an opportunity for the Bucks to provide our fans across the globe an opportunity to be a part of this culture while also representing the team they love," Bucks Chief Marketing Officer Dustin Godsey said in a news release. "We're excited about the opportunity to create something new that is unexpected from a team and unique to Milwaukee."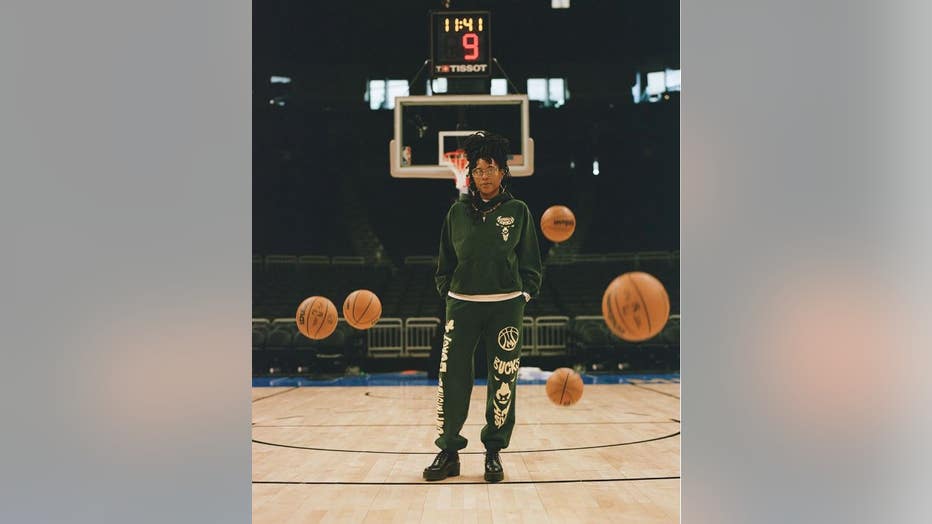 Credit: Unfinished Legacy X Bucks
As the cornerstone of the apparel line, Bucks in Six will feature limited edition collaborations with local, national and international apparel brands. The first collaboration is a partnership with Milwaukee-born streetwear brand Unfinished Legacy.
Created by 26-year-old artist Brema Brema, whose Sudanese family fled a Kenyan refugee camp when he was five years old and settled in Milwaukee in 2010, Unfinished Legacy "communicates its values of quality, pride, timelessness, passion, and community through each garment."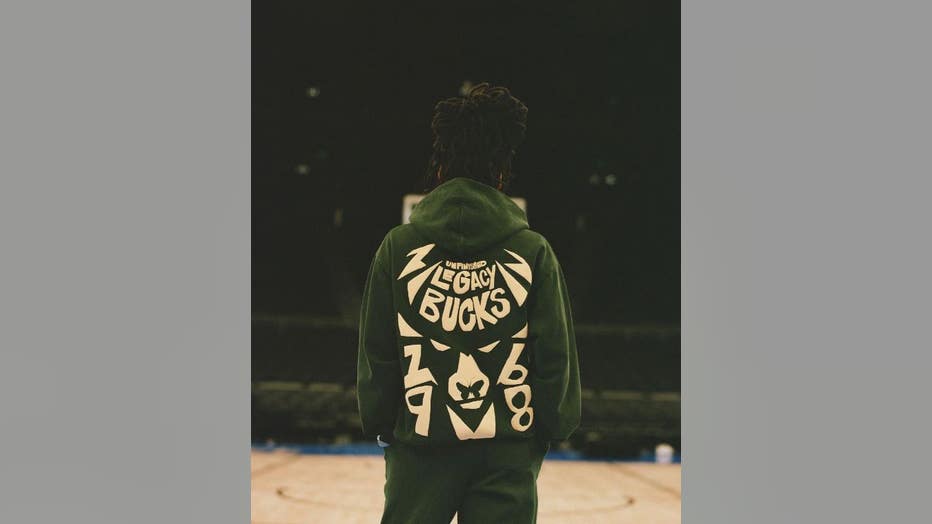 Credit: Unfinished Legacy X Bucks
"Milwaukee has shaped and influenced the trajectory of my creative career," Brema Brema said. "This collaboration represents the history of the Milwaukee Bucks and the bright future ahead for both Bucks In Six and Unfinished Legacy."
Future collaborations featuring LA-based Bristol Studios, whose apparel has been worn by Khris Middleton throughout the season, and Brandon Jennings' own Tuff Crowd brand will be released before the end of the regular season.