Brown Deer fire, River Place Apartments, 100 displaced
BROWN DEER, Wis. - A fire led to a partial roof collapse Saturday afternoon, Aug. 20 at the River Place Apartments in Brown Deer.
The 110-unit apartment building is located on Hawthorne Trace Road -- near County Line Road and Range Line Road.
FOX6 crews at the scene reported a large plume of black smoke visible around 4 p.m. at the River Place Apartments. That's when people started calling 911. First responders reported heavy fire coming from the attic as seen in the below photo shared by North Shore Fire/Rescue. They began quickly evacuating the building.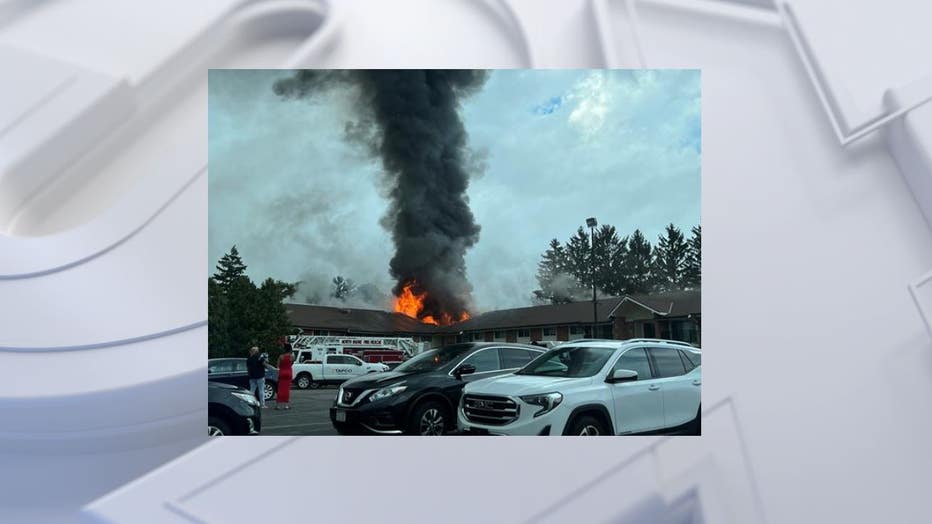 Brown Deer fire, River Place Apartments (Courtesy: North Shore Fire/Rescue)
Just 13 minutes after the first call, part of the roof came crashing down.
"I have soot all over me," said Samantha Brandt.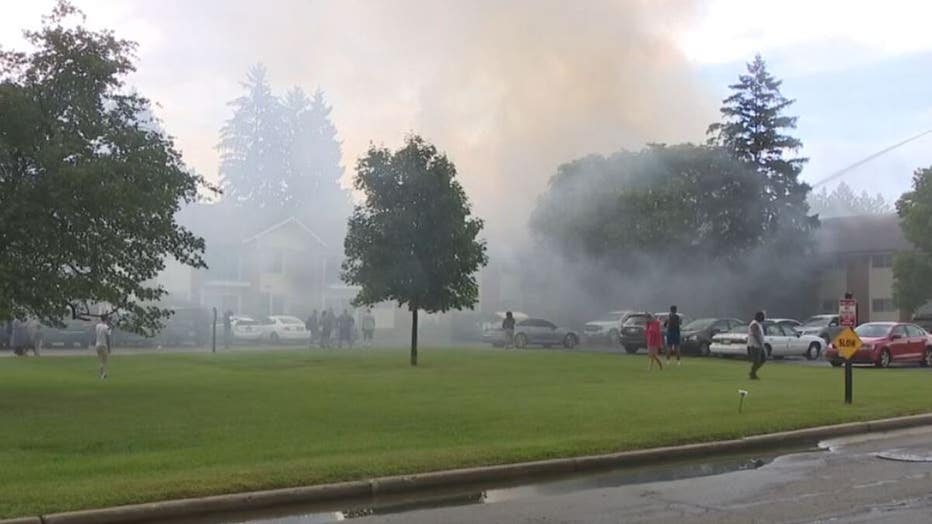 Brandt has lived in the complex for three years. When she saw the smoke, she took action, going door to door to make sure everyone got out.
"The fire alarms were not working," said Brandt. "I pulled all the fire alarms on my floor, and nothing was working. The lights were out. Somebody needed to know. We had to get these people out."
SIGN UP TODAY: Get daily headlines, breaking news emails from FOX6 News
The fire was under control about 50 minutes later. One firefighter sustained a minor injury but quickly returned to duty. There were no other injuries.
The fire was contained to one corner of the building, but 42 units were deemed uninhabitable. Ten were damaged by fire, and the rest suffered smoke/water damage or were without power in the wake of the fire.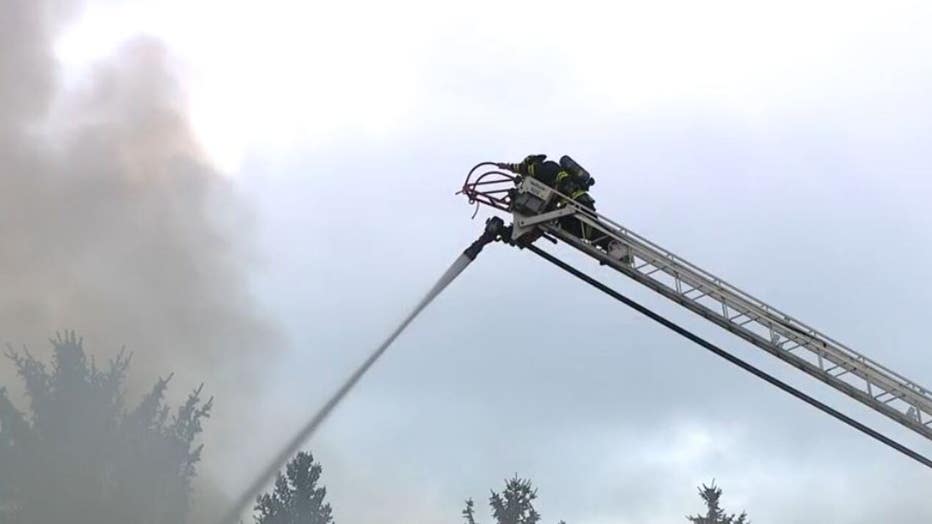 "Unfortunate for the people that live immediately adjacent to that, but a good stop from a firefighting perspective – that we didn't have fire run more of the apartment building," said Dan Tyk, battalion chief, North Shore Fire/Rescue.
The cause of the fire is under investigation, but Brandt and other witnesses said they believe it started with a lightning strike.
"We had a lot of thunder and lightning going on," said Brandt. "Pretty loud, too – like, enough to make the floor shake."
Brandt said she'd run through the smoke again if it meant helping a neighbor.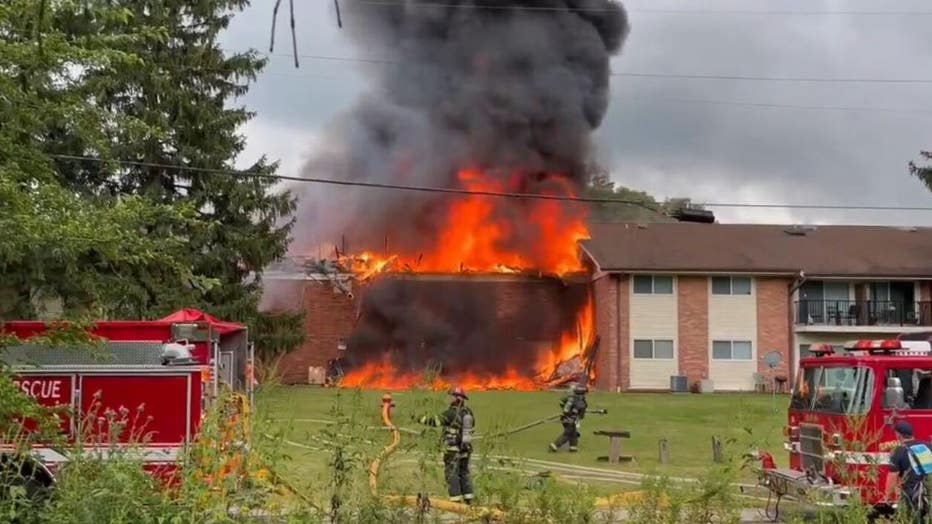 "There's too many kids here. Too many older folks, families," said Brandt. "This is a good place, and I just wouldn't want anyone to get hurt."
A Red Cross spokesman said they were opening a shelter Saturday night at Brown Deer Elementary School on Dean Road for the approximately 100 people displaced.