3 killed, 4 injured in California's sixth mass shooting this month
LOS ANGELES - Three people were killed and four others were injured during a shooting Saturday morning in the Beverly Crest area of Los Angeles, which borders Beverly Hills.
Police were dispatched to a home on Ellison Dr. and Arby Dr. around 2:30 a.m. after receiving reports of a shooting with people down, Sgt. Bruce Borihanh with the Los Angeles Police Department said. 
When officers arrived on scene they located multiple people suffering from gunshot wounds. Three people were found dead inside a vehicle which was parked in front of a short-term rental property, Borihanh said. 
Two of the victims were transported by paramedics to the hospital and two others self-transported themselves. Two are listed in stable condition and two are listed in critical. 
The ages and genders of the victims are unknown.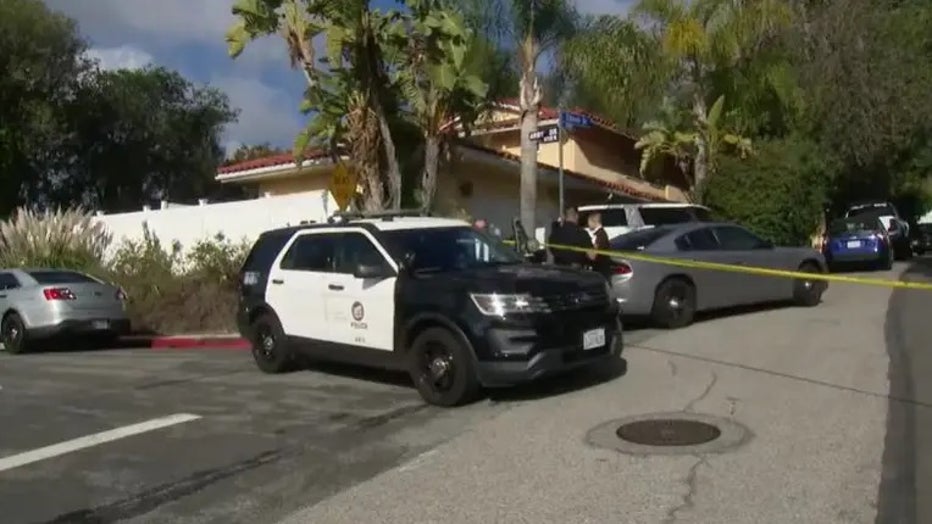 Police said there was some kind of gathering at the location, but can not confirm if it was a party. It's unclear if the suspect(s) are in custody.
Police confirm this was not an active shooter incident.  
This is at least the sixth mass shooting in California this month.
This shooting in Beverly Crest comes exactly a week after 11 people were killed during a mass shooting at a dance studio in Monterey Park. 
This is a developing story, check back for updates