$300 unemployment bonus: Wisconsin Republicans want it to end
MADISON, Wis. - Wisconsin Republicans want to end the $300-per-week federal unemployment supplement, which they said Tuesday hurts businesses that are struggling to fill vacancies as customers return amid a loosening of coronavirus restrictions.
Assembly Speaker Robin Vos (R-Rochester) unveiled a bill to get rid of the unemployment add-on. Wisconsin Democrats said it would be reckless and could slow down the recovery.
Vos said businesses were not just competing with one another now, but also "the couch" because the higher unemployment benefits make people unmotivated to find a job.
"It's time we get back to work," Vos said. "The pandemic is ending. We need people to return to work."
Gov. Evers, who could veto the bill, did not immediately return a message seeking comment. But Democrats have generally been supportive of the additional unemployment payment, saying other barriers to work are fueling the worker shortage.
FREE DOWNLOAD: Get breaking news alerts in the FOX6 News app for iOS or Android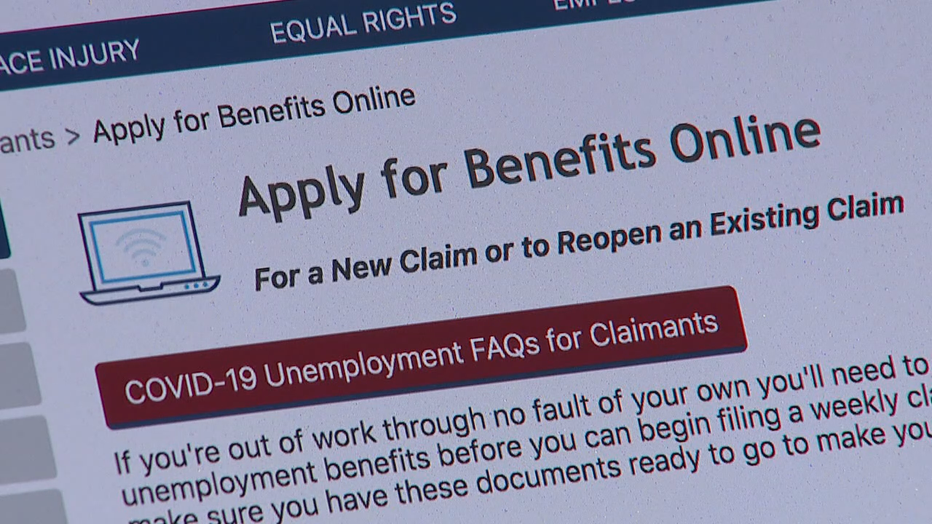 Businesses looking for workers
The Wisconsin Job Center shows Wisconsin employers are looking to fill 107,000 jobs with 90,000 people looking for work.
"Lots of essential businesses are scrambling to find employees, because we all did well in the midst of last year. We're essential, so we continued operations, and now there's the pent-up demand that had been stored," Alan Petelinsek, Power Test Inc. owner, said. "Things are crazy, and we're all trying to move, and there's many hindrances to it, including people staying home, rather than coming to work."
The Sussex company, which makes machines that test huge engines and vehicle power, has 13 openings. Starting pay is about $15.50 per hour, with skilled trades starting at $25 per hour.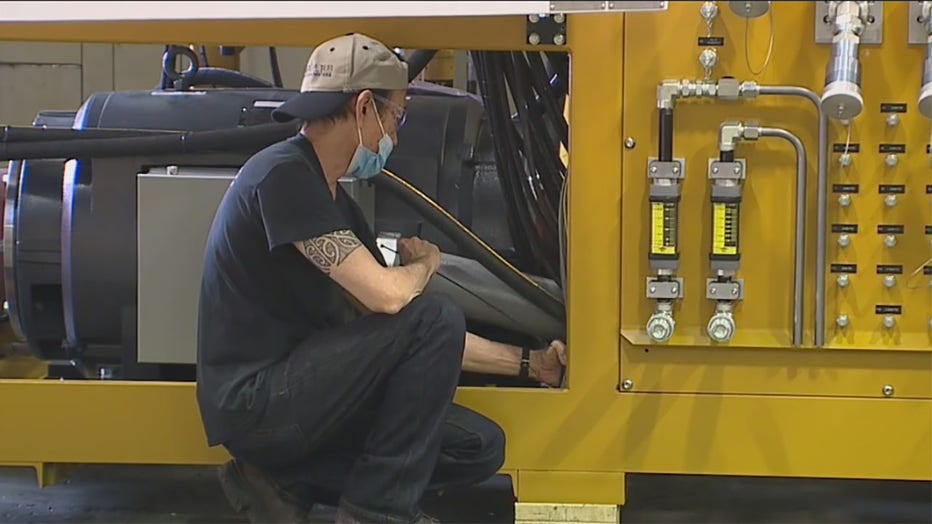 Worker at Power Test Inc. in Sussex
Outside Power Test Inc., a monster truck is parked in the grass – an intentional move designed to encourage other people to consider working there.
Wisconsin Manufacturers & Commerce (WMC), the state's chamber, urges Gov. Tony Evers to get rid of the extra $300 week.
"There are so many Wisconsinites who want to work, who love going into a shop floor every day, or whatever their job might be. But when you put nearly $17 an hour on the table, as an incentive to stay home and not work, that makes it really challenging for some of those people who maybe want to enjoy the summer," said Nick Novak, WMC vice president of communications and marketing.
"It's certainly something you think about when your buddy is sitting at home or on the boat, on a lake somewhere and your in here working," Petelinsek said
Shortage not just about $300
Labor experts say the labor shortage is not just about the $300 payment. Some unemployed people have been reluctant to return to work because they fear catching the virus. Others have found new occupations.
The state's maximum unemployment benefit is $370 per week. The federal add-on brings the total to $670 per week, before taxes are taken out.
"If you're raising a three or four member family, and you're only bringing in $400 to $500 dollars a week, that's $2,000 dollars a month. You take away rent, you take away utilities, food, all of those things that are just basic needs, unemployment is not better," said Chenon Hussey with Wisconsin Unemployment ACTION Group.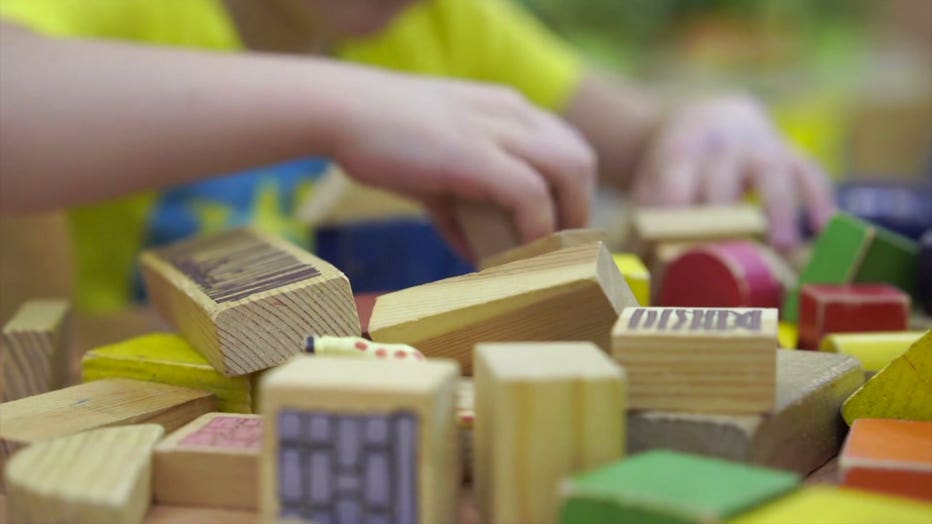 Hussey moderates a Wisconsin unemployment support group on Facebook. She said parents are having trouble finding child care and the right job.
"These are people who were small business owners, people who worked in careers, but their job was downsized, or they haven't been called back, yet. These are skilled people and their jobs aren't just out there," Hussey said. "If you were making $27 an hour pre-pandemic and your company closed, you're not going to go flip burgers at McDonald's for $11 an hour, and that doesn't make you lazy. That means you are looking for a suitable job replacement."
"These families are literally being sustained by that extra $300."
Details of the bill
Under the bill, Wisconsin would no longer participate in four federal unemployment enhancement programs: Pandemic Unemployment Assistance, Pandemic Emergency Unemployment Compensation, Federal Pandemic Unemployment Compensation and Mixed Earner Unemployment Compensation.
The bill also prohibits the Wisconsin Department of Workforce Development from waiving work-search requirements for any reason that is related to COVID-19. Republicans moved forward with separate plans to reinstate the work requirement, with a legislative committee planning to vote Wednesday to suspend the state rule waiving the work search requirements. That waiver is set to expire in July.
If the rule is put back in place, unemployed people will have to perform four work-search activities weekly to obtain benefits.
The $300 weekly supplement was included in President Joe Biden's $1.9 trillion stimulus measure, approved in March, and set to expire on Sept. 6. Vos said he worried the supplement may be extended.
The bill could be taken up by the Legislature as soon as next month, Vos said.
More than a dozen states with Republican governors have moved to eliminate the $300 payment.