2,247 doses of COVID-19 vaccine go to waste in Wisconsin
MADISON, Wis. - Wisconsin wasted 2,247 doses of COVID-19 vaccine. The numbers the Wisconsin Department of Health Services shared with FOX6 on Friday afternoon are from the time vaccinations started in December through February. 
Wanting a shot at the shot, Milwaukee resident Betty Thomas has a disability and is still waiting, and now questions the wasted doses.
"Why are they throwing them away when you've got people out here that want them and they can't even get it?" Thomas asked.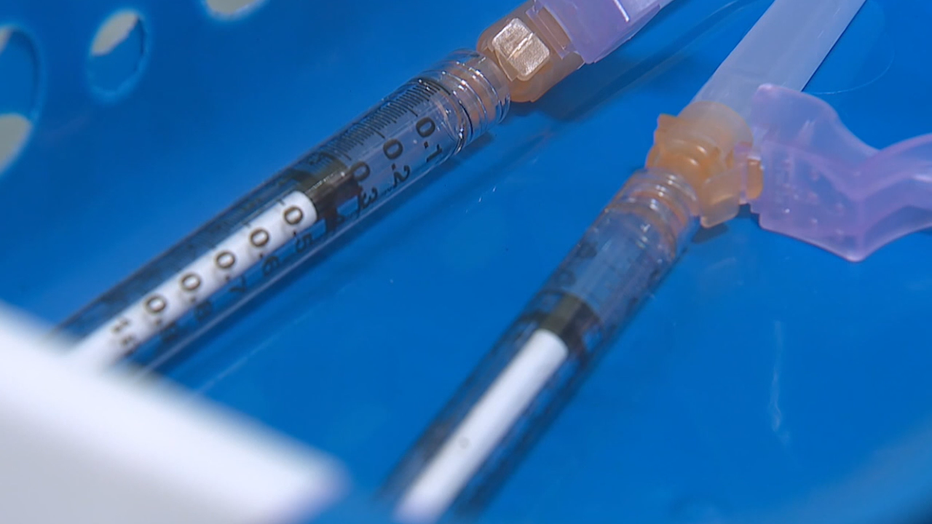 FOX6 News asked for interviews with hospitals with roughly 100 or more wasted doses. None of them agreed to an interview.
The DHS data report Aurora St. Luke's Medical Center wasted 102 doses of COVID-19 vaccine. In response to FOX6's questions, Advocate Aurora Health sent this statement:
"We continue to believe that vaccination is our way out of this pandemic and are focused on using 100 percent of our available supplies every week. Since the isolated incident at Grafton in December and like many other providers who experienced early challenges extracting a sixth dose from Pfizer vials, we've significantly improved our efficiency. We've also implemented a program to review unused doses daily and ensure safeguards to minimize waste."
The largest statewide waste was a December sabotage at the Aurora Medical Center in Grafton. A former pharmacist, Steven Brandenburg, pleaded guilty to spoiling 518 doses.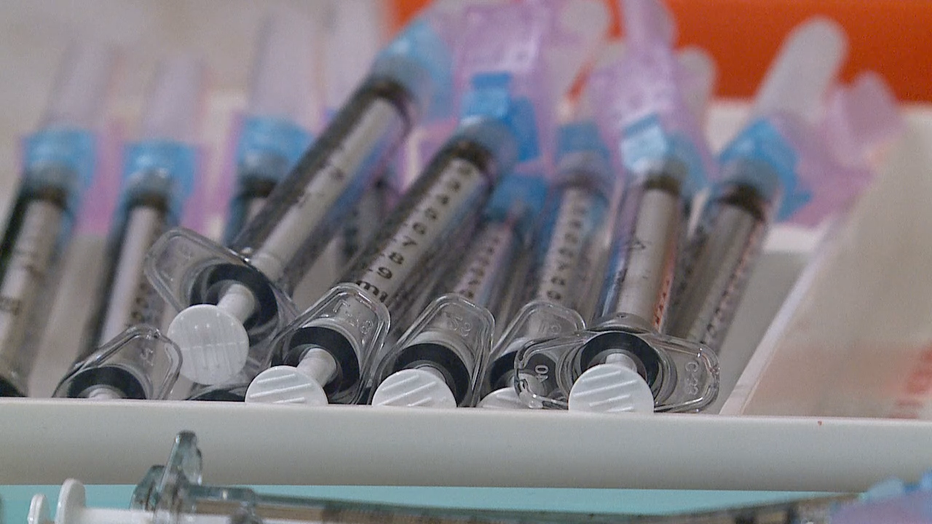 In Sheboygan, St. Nicholas Hospital wasted 145 doses, according to the state data. Sheboygan Police tell FOX6 News they did not investigate the matter. The hospital blames human error.
"HSHS St. Nicholas Hospital learned that 28 vials of the COVID-19 Pfizer vaccine were unintentionally left out unrefrigerated on the night of Feb. 8, 2021. Upon immediate review of the situation, the hospital concluded that these vials were set aside while sorting vaccine; and as a result of human error, the 28 vials were inadvertently left out rather than placed back in the refrigerator as is standard protocol. HSHS St. Nicholas Hospital firmly believes this situation was a result of human error and not intentional. The hospital has taken this incident very seriously and used it to improve processes and put additional measures in place to ensure it will not happen again."
When we again requested an inteview, and wondered if police investigated and if the hospital penalized the employee or employees behind the error, a spokesperson responded: "The statement is all that we have to provide at this time. However, we can assure you that a thorough internal investigation took place and this situation was a result of human error. The hospital went through proper reporting procedures to the state and there is no police involvement."
UW Health wasted 98 doses. After denying FOX6's interview requests, the media relations team sent this statement:
"UW Health is focused on getting people the vaccine quickly, equitably and effectively. Out of 58,000 doses received, we have already administered over 90 percent of them with DHS data through February showing only 98 doses not making it into patient arms due largely to issues with vials or syringes."
The other Wisconsin hospital with more than 100 wasted doses was Aurora BayCare Medical Center in Green Bay, which the state's spreadsheet reports wasted 191 doses.
To put the numbers in context, more than 2,200 vaccine doses spoiled or were wasted from December through February, when 1.4 million doses were administered. That represents 0.15% waste.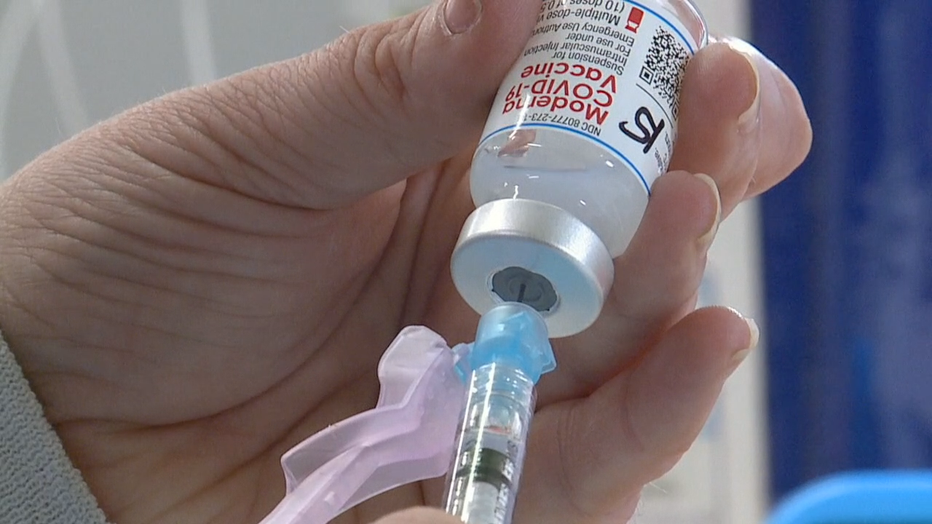 "We don't want to have any vaccine wasted. The goal for such a valuable commodity is zero. That's the ultimate goal," said Georges Benjamin, MD, American Public Health Association executive director.
The American Public Health Association doctor tells FOX6 News a normal vaccination program averages about 2.6% waste -- that includes things like an expiration date passing, a vial breaking, or a syringe dropping.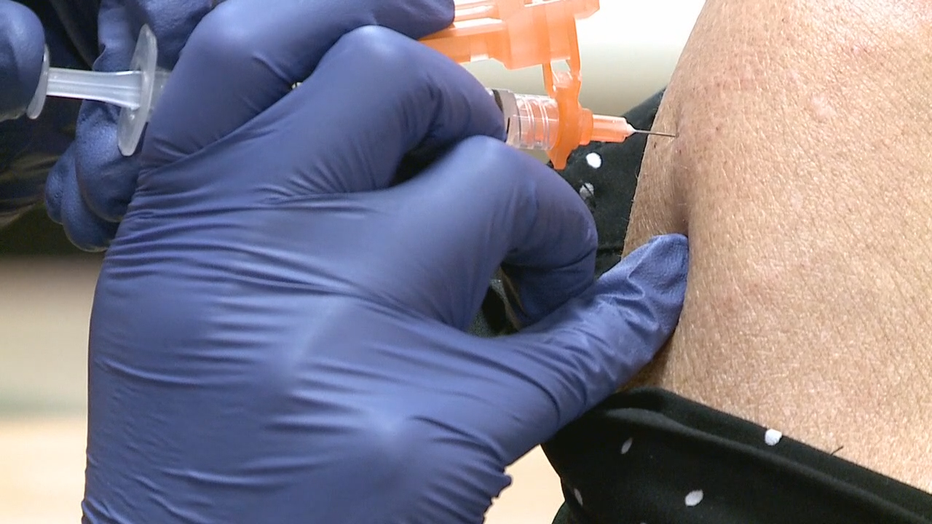 FREE DOWNLOAD: Get breaking news alerts in the FOX6 News app for iOS or Android
"But in this case, we also have a vaccine that requires some special storage conditions," said Benjamin. "So the biggest one, of course, is the fact that it requires ultra-cold storage."
97 vaccinators reported losing less than five doses, according to the data FOX6 requested at the beginning of the month of March and which we received Friday afternoon.
All places that receive and administer the COVID-19 vaccine have to sign and agree to various federal requirements -- including to report vaccine doses spoiled, expired, or wasted.