2023 Milwaukee Marathon race canceled; participants disappointed
MILWAUKEE - The Milwaukee Marathon scheduled for Sunday morning, March 26 was canceled due to the snowstorm on Saturday. The famous race can't seem to catch a break since its launch in 2015. 
As a result of Saturday's snowstorm, the Milwaukee Marathon was canceled a day before it was scheduled to take place.
For people who paid to participate in this year's race, it was a big disappointment.
Every race, every year, Paul Braatz gets a new medal. Braatz hoped to add one more to his collection before learning of the cancelation.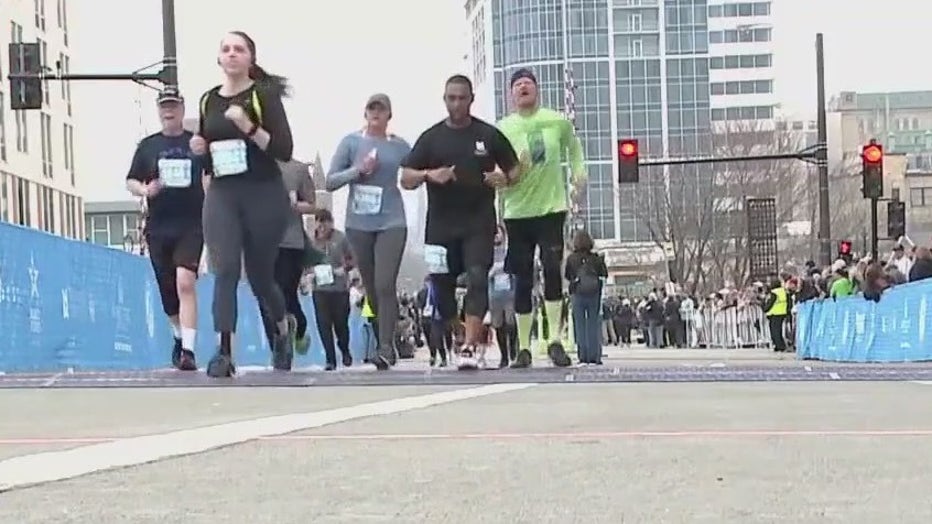 "This would have been my 18th half-marathon," said Braatz.
The Milwaukee Marathon gave participants 49 days' notice that the race would take place; however, Mother Nature had other plans.
"I looked at my phone, and I was like, 'Oh, no. The race just got canceled,'" Braatz said.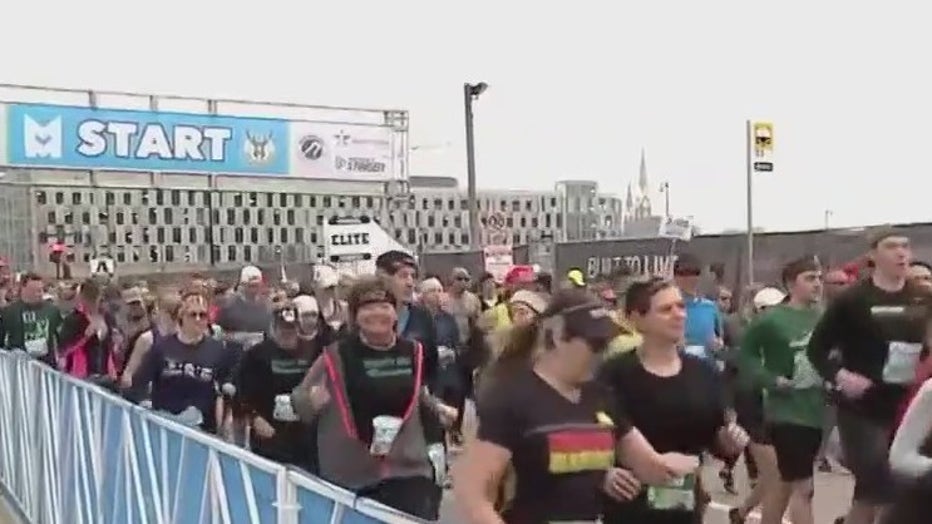 Organizers made the call on Saturday morning to cancel the half-marathon and 5K run. Runners were set to start and finish at Fiserv Forum, and the course would have taken them through downtown and over to Lake Michigan. It was difficult, however, due to the snow and ice.
SIGN UP TODAY: Get daily headlines, breaking news emails from FOX6 News
"I was just disappointed, like everyone else," said Kent Kehus, another runner. "But I have been looking at temperatures the last week."
Kehus was one of the 1,000 runners signed up. He has been running the Milwaukee Marathon since it was introduced in 2015.
"I want to be part of the first, second. I want to be a part of all the years, so I can be a legacy runner," Kehus said.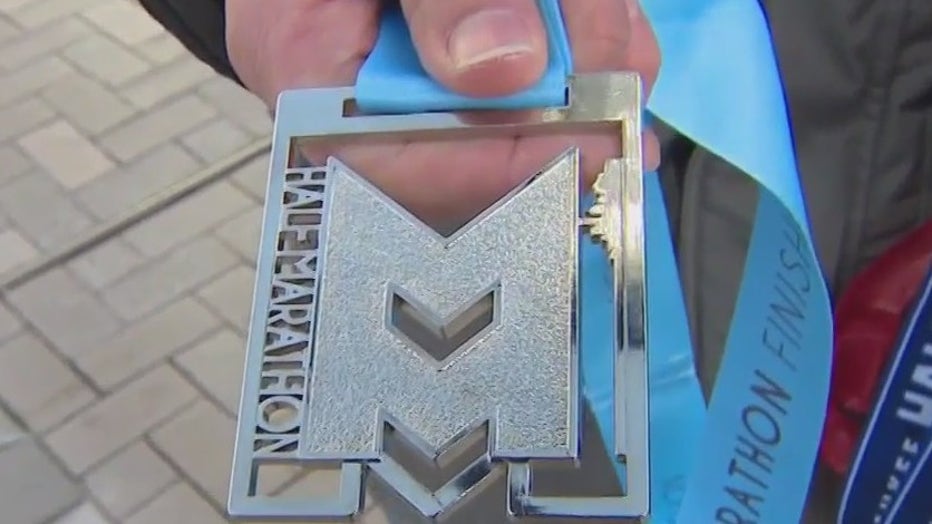 The Milwaukee Marathon has a complicated history. Organizers say in 2016 and 2017, the race wasn't measured correctly by course markers. It came back in 2019. Then COVID hit, and it hasn't been held since then.
Organizers are planning to bring it back in 2024. They plan to reach out to runners about doing it virtually, deferring to another event or getting a full refund.