This year's Cadbury Easter 'bunny' is a one-eyed rescue cat named Crash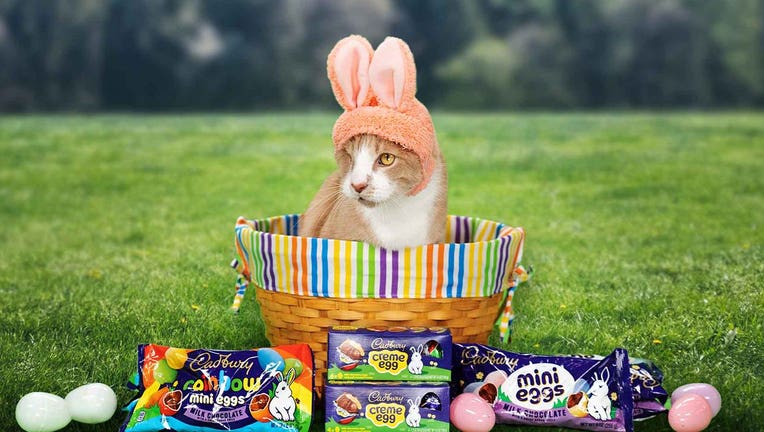 article
There's a new Cadbury Easter "bunny" in town. Meet Crash, the one-eyed rescue cat and 2023 face of the Cadbury candy Easter egg campaign.
For the first time since the contest started five years ago, a rescue pet was chosen to be the face of the Cadbury Clucking Bunny commercial that debuted March 25.
From Feb. 15-Feb. 23, rescue pet parents across the U.S. entered their pets for the chance to star in the beloved cream egg Easter campaign. Crash was chosen out of 10 finalists.
According to Cadbury, Crash is an 8-year-old cat from Idaho who was rescued after being injured in a devastating car accident.
READ MORE: CBP: Don't bring more than 12 decorated Easter eggs into the US
"As he began to heal, his quirky, friendly, and outgoing personality had everyone falling head over heels for him, eventually becoming his shelter's resident cat," the company said. "Crash enjoys treats and sitting in comfy, cozy places, like under computer chairs, to meet and greet people as they go by."
In addition to being a commercial star, Crash's parents are taking home a $5,000 cash prize and another $5,000 for the animal shelter of their choice.
READ MORE: Americans' favorite Easter candies and Passover foods revealed: Instacart survey
Other finalists included Cypress the beaver in Louisiana, Ande the chinchilla from Illinois, Ping the Pekin duck from South Dakota, and RedBird the guinea pig from West Virginia.