12 St. Croix County snowplow crashes this winter, DOT says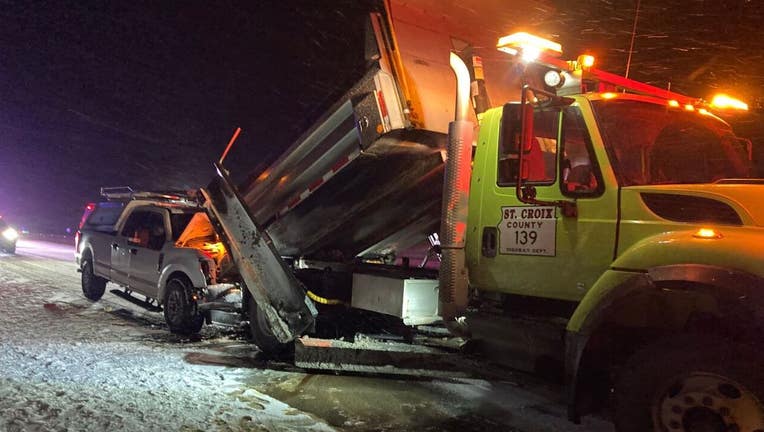 article
ST. CROIX COUNTY, Wis. - There were three crashes involving snowplows in 24 hours in St. Croix County, the Wisconsin DOT reported Thursday, Jan. 26.
The DOT said there have been 12 such crashes in St. Croix County this winter.
"These incidents not only took plows off the road, but they left operators shaken and a motorist injured," said the DOT in a post on social media.
DOT officials asked that drivers please give plow operators space to get their jobs done, noting that it is illegal to follow a snowplow closer than 200 feet if the plow is removing snow or ice on highways with a posted speed limit of more than 35 mph.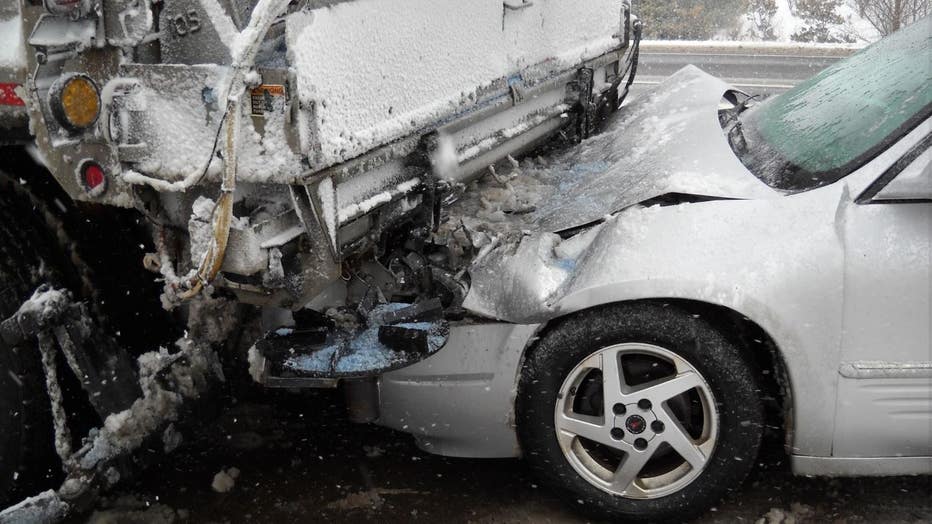 St. Croix County snowplow crashes (COURTESY: Wisconsin DOT)
SIGN UP TODAY: Get daily headlines, breaking news emails from FOX6 News
It's a message also being spread by the family of John Manka, 71, a Milwaukee County snowplow driver who died after he ran off the road and crashed near I-41 and Beloit Road on Jan. 20. He was seriously hurt in the crash, and he later died at the hospital.
Family members told FOX6 News he was cut off by another driver before the crash. They want all drivers to be more mindful and cautious when larger vehicles, like snowplows, are around.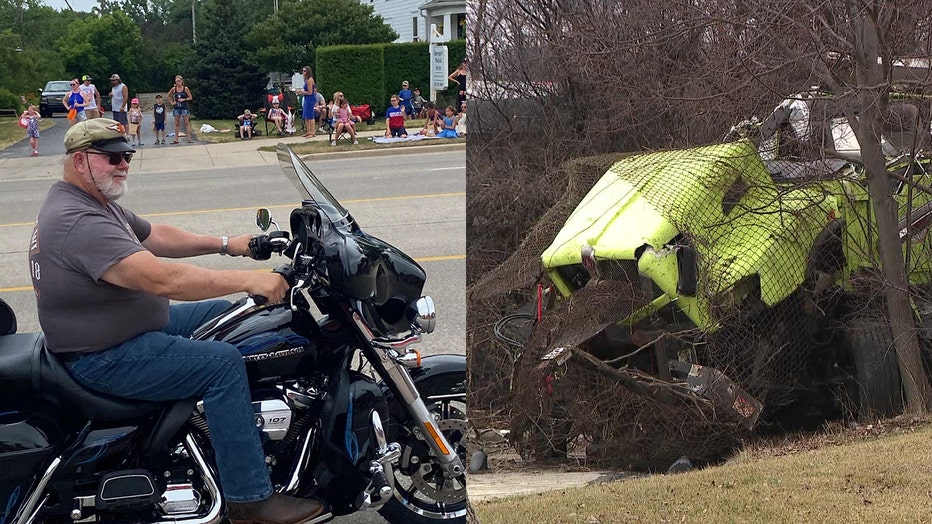 "As far as we know, his account of what happened was a truck was trying to move over. A car had seen the truck try to move over and cut off my dad's truck, and he had nowhere to go but the right shoulder," said Shannon Wendorf, John's oldest daughter. "There's a 20-foot skid mark from him trying to stop before he ended up in that embankment. They need time to stop and to have room to move, maneuver to safety so they're not hitting you, so they're not getting hurt."