1 in 8 older Americans addicted to highly processed foods, poll finds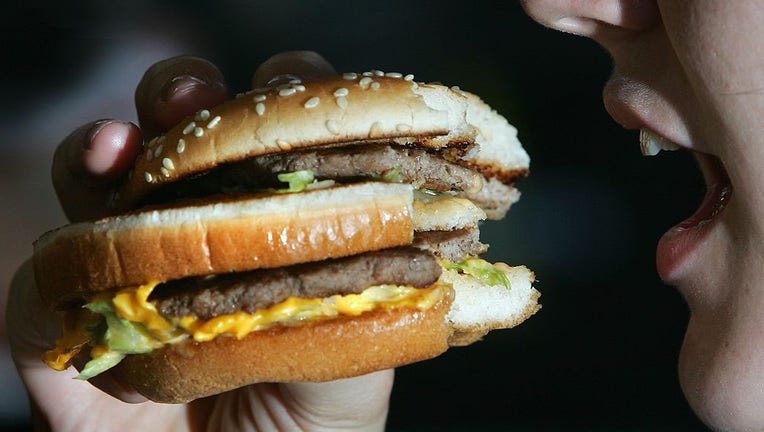 article
ANN ARBOR, Mich. - A sizable percentage of older Americans are addicted to sweetened beverages, cookies, chips, and other highly-processed foods, according to the results of a recently-published poll. 
One in eight adults between the ages of 50 and 80 showed signs of addiction to highly-processed foods, a poll by the University of Michigan's Institute for Healthcare Policy and Innovation found. The signs included intense cravings, an inability to cut down on intake, and signs of withdrawal — such as irritability, difficulty concentrating, and headaches.
Highly-processed foods, sometimes called "ultra-processed foods," have unnaturally elevated levels of ingredients like sugar and fat and are a substantial source of calories for many Westerners. Eating higher amounts of such foods has been linked to health issues like obesity, heart disease, diabetes, and faster cognitive decline. 
Typically, ready-to-eat with minimal preparation needed, the addictive nature of such foods has led some to speculate that these products are designed to specifically increase cravings so that people will overeat them and purchase more, according to health experts. 
RELATED: USDA targets sugar, sodium in new proposed nutrition standards for school meals
The new survey, called the National Poll on Healthy Aging, asked 2,163 adults in July 2022 about symptoms of addiction to such foods and analyzed how these symptoms related to their physical and mental health. About 13% of people aged 50 to 80 showed signs of addiction to such foods and beverages in the past year, the results showed. 
The percentage was found to be much higher among women than men, especially women in their 50s and early 60s, according to the researchers. It was also higher in older adults who said they are overweight, lonely, or in fair or poor physical or mental health.
The poll team used a set of 13 questions to measure whether, and how often, older adults experienced the core indicators of addiction in their relationship with highly processed foods — called the Yale Food Addiction Scale. 
The standardized questionnaire was co-developed by UM psychologist Ashley Gearhardt, who suggested that the same set of standard questions should become part of screening at doctors' offices to help identify patients who could benefit from referrals to nutrition counseling or programs that help people address addictive eating.
"The word addiction may seem strong when it comes to food, but research has shown that our brains respond as strongly to highly processed foods, especially those highest in sugar, simple starches and fat, as they do to tobacco, alcohol and other addictive substances," Gearhardt said in a statement.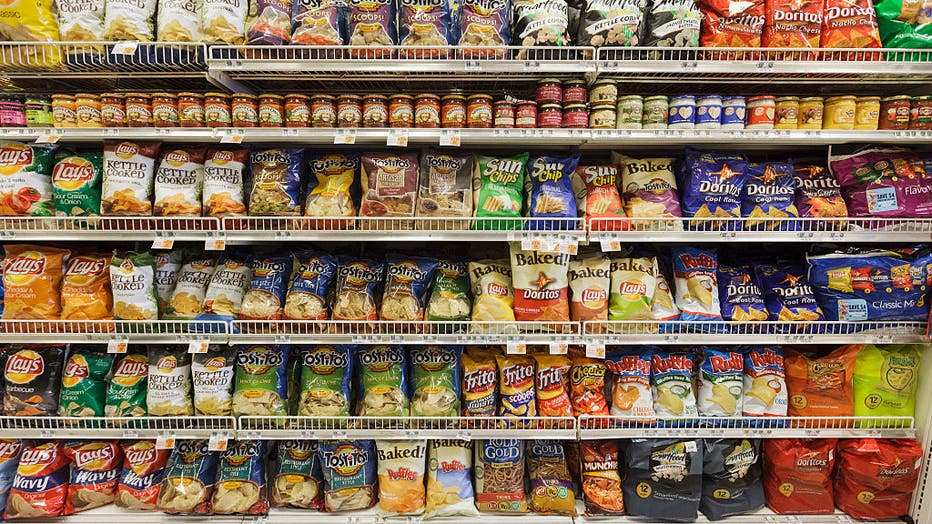 FILE IMAGE - A supermarket shelf at a Kings Food Market in Midland Park, New Jersey. (Photo by James Leynse/Corbis via Getty Images)
In the poll, nearly half of older adults (44%) indicated at least one symptom of addiction to highly processed food. The most common symptoms were intense cravings (24% at least once a week), inability to cut down intake despite a desire to do so (19% at least 2–3 times a week), and signs of withdrawal (17% at least once a week). 
About one in eight adults between the ages of 50 and 80 (12%) reported that their eating behavior caused them a lot of distress at least two to three times a week, and 9% indicated their intake of highly processed foods caused significant problems in their life at least two to three times a week, according to the results. 
Women were more than twice as likely as men to meet the criteria for addiction to highly processed food (18% vs. 8%), as were adults aged 50 to 64 compared with those aged 65 to 80 (17% vs. 8%). Meanwhile, women ages 50 to 64 were the most likely to meet the criteria (22%) for addiction to highly processed food.
Older adults who rated their mental health as "fair" or "poor" were at least three times more likely to meet food addiction criteria compared with those who reported "excellent," "very good," or "good" mental health (women 45% vs. 15%; men 23% vs. 6%), the researchers found. 
Meeting criteria for addiction to highly processed food was also more likely for older adults who reported often feeling isolated from others (women 51%; men 26%) compared with those who rarely felt isolated (women 8%; men 4%).
The researchers said one major reason these foods can be so addicting is that they can trigger the release of dopamine in the brain's reward system at levels comparable to nicotine and alcohol. 
Many people report eating highly-processed foods not only for the calories they provide but also to experience pleasure and cope with negative emotions, the research team added. Cravings for these foods can also be intense and hard to resist, and people may experience withdrawal-like symptoms when they try to limit their consumption.
"We need to understand that cravings and behaviors around food are rooted in brain chemistry and heredity, and that some people may need additional help just as they would to quit smoking or drinking," said poll director Jeffrey Kullgren, associate professor of internal medicine at Michigan Medicine and physician and researcher at the VA Ann Arbor Healthcare System.
RELATED: Majority of US adults support banning sales of all tobacco products, CDC survey says
This story was reported from Cincinnati.