Milwaukee man fatally shot by police near 27th and Wright
MILWAUKEE - A Milwaukee man, 42, was fatally shot by Milwaukee police near 27th and Wright Monday evening, Aug. 16. He has been identified as Brodrick Shelton. 
Police said shortly before 4 p.m., a 911 caller reported that an individual with a gun was pointing the weapon at people. When officers arrived on scene, they encountered "an armed individual" who disregarded commands to drop the weapon, discharging the firearm, according to MPD.
"Upon arrival, officers encountered an armed individual and gave him commands to drop his gun," said Acting Milwaukee Police Chief Jeffrey Norman. "The individual discharged his firearm. A few officers discharged their firearms, subsequently striking the individual."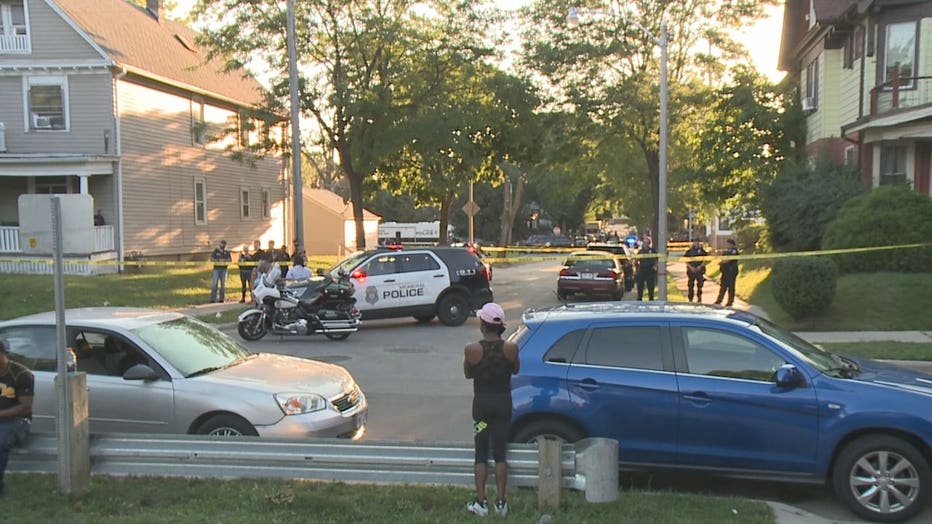 Milwaukee police officers then discharged their firearms, striking the Milwaukee man, who died as a result of his injuries despite life-saving measures performed by officers.
No one else was hurt.
FREE DOWNLOAD: Get breaking news alerts in the FOX6 News app for iOS or Android
Milwaukee police said the man's firearm was recovered.
"They said he had a gun!? I can't believe that," said Ella Jones, sister of the 42-year-old man killed in this incident.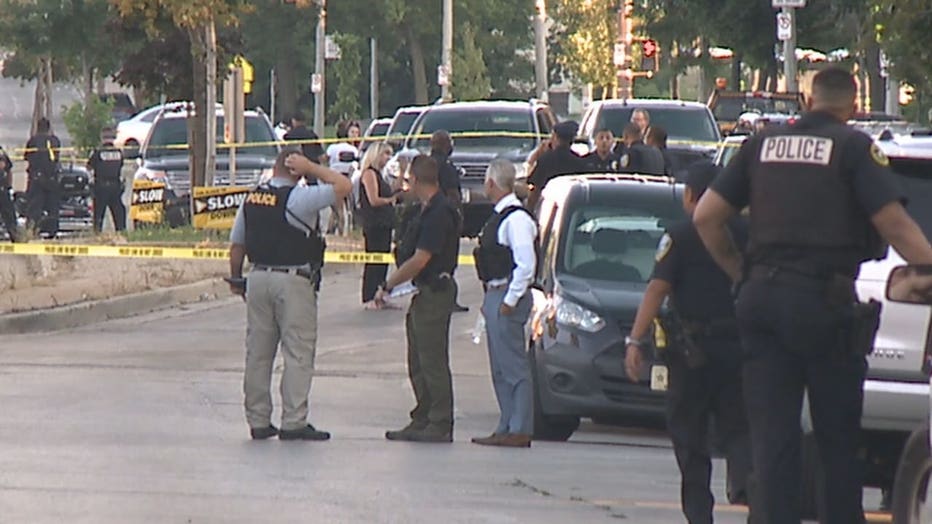 During a media briefing Monday evening, a heated crowd watched nearby. Family members near the scene said they're in disbelief.
"He's not a violent person," said Jennifer Davis, cousin of the 42-year-old man. "He's a good person. He may have some mental issues or whatever, but he's a very good person. He treat people good and all that, and we all love him and now he gone!"
Two of the three male officers involved in this incident have five years of service; they are 29 and 26 years old. The third officer is 32 years old; he has four years of service. They were all placed on administrative duty following this incident.
This is an ongoing investigation. The Milwaukee Area Investigative Team will be investigating this incident. The Wauwatosa Police Department will be the lead law enforcement agency in the investigation.