Whoa! Epic photo of lightning bolt on Lake Michigan captured by mate on freighter
STURGEON BAY -- There's lightning -- and then there's lightning like Jack Brandenburg captured on Lake Michigan this week.

Brandenburg was in the pilothouse of the 1,004-foot Mesabi Miner -- a freighter loaded with iron ore from Duluth, Minnesota -- when it encountered a storm on Lake Michigan on Tuesday morning, Aug. 28.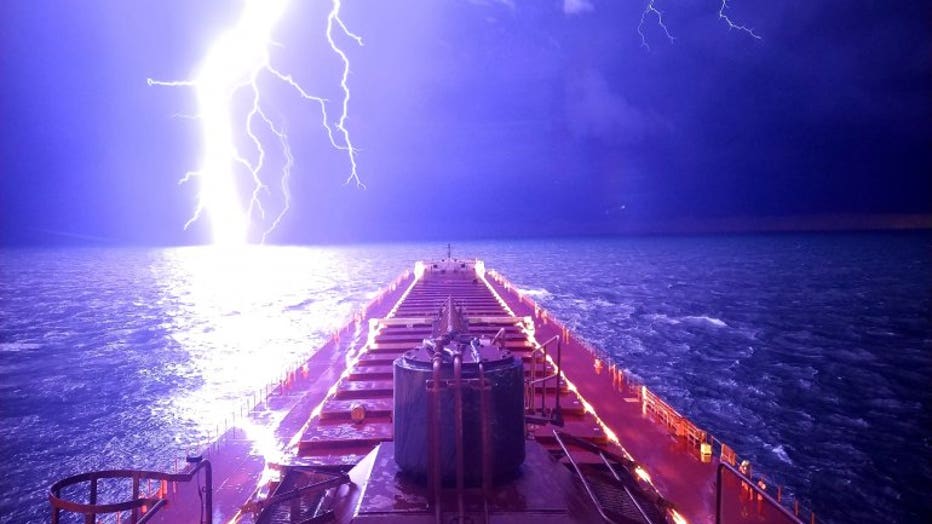 Jack Brandenburg, a mate on the ship, is a native of Door County. FOX6 News is told the weather wasn't quite as dramatic as it looks in the photo, but it was raining and lightning.

The Mesabi Miner is one of nine vessels in the Interlake Steamship Company fleet that crisscrosses the Great Lakes to deliver bulk raw materials for the power generation, steel making and construction industries. The company is based in Ohio and has been on the Great Lakes for more than 100 years. They move close to 20 million tons in a season, which runs from March to January.