Watch: Cold front brings storms, heavy rain, leading to flooding in some areas


MILWAUKEE -- A cold front brought thunderstorms with heavy rain to southeast Wisconsin on Monday afternoon and evening, June 18. With the rain coming down fast and heavy, there was street flooding in many areas.

The National Weather Service says you should never drive through floodwaters. Instead, it's recommended that you turn around and get to higher ground.

PHOTO GALLERY



Near 35th and Capitol, one driver said she had to swim to safety Monday evening!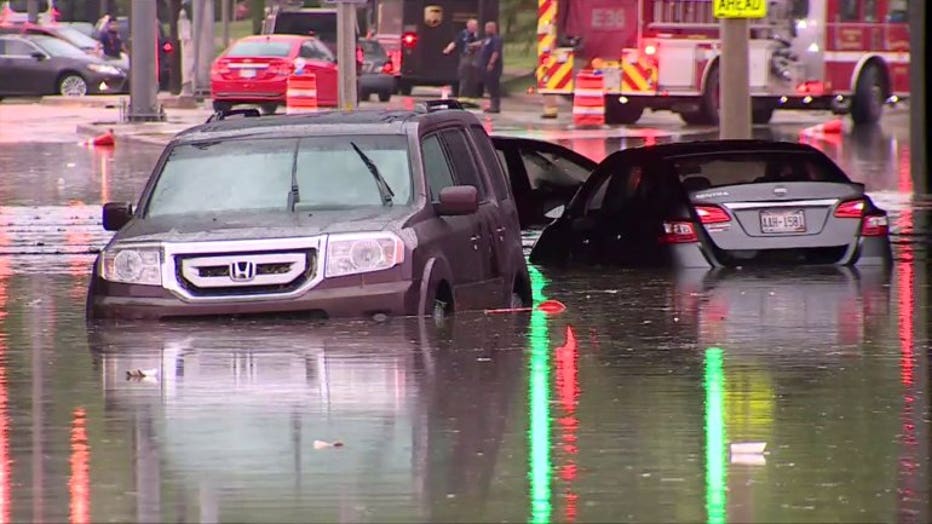 Flooding at 35th & Capitol, Milwaukee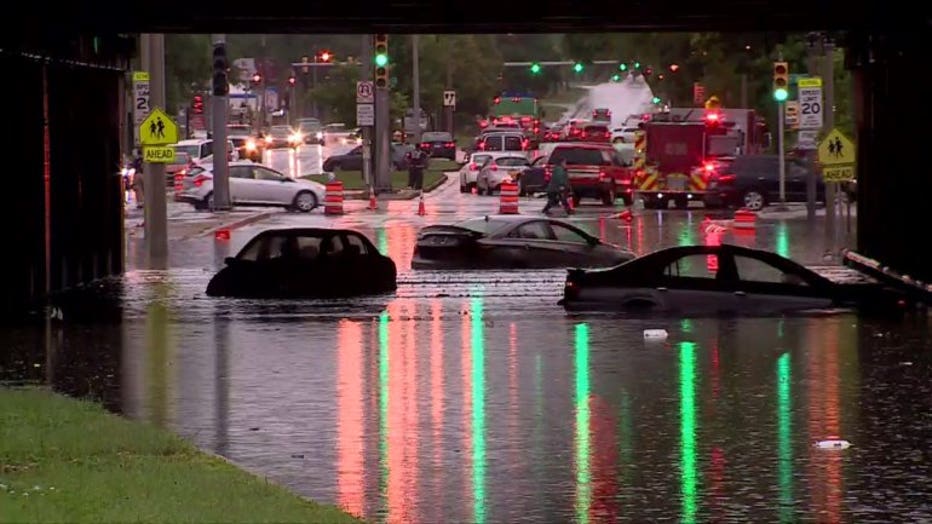 Flooding at 35th & Capitol, Milwaukee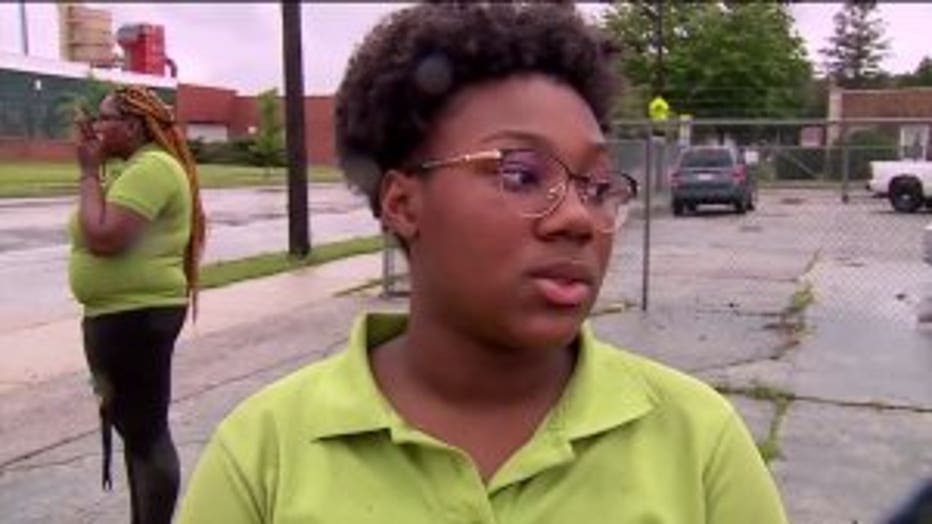 Kenady Beamon said her vehicle was one of several caught in the high water -- catching her off-guard.

"I was just really confused 'cause it was like, a steady stream of cars trying to get through, so we were all in one lane trying to get through and then out of nowhere, it was just all flooded," Beamon said.

Drivers described the water moving in fast like a wave over the road. Meanwhile, in Wauwatosa, police shut down impassible streets. Nearby, Capitol Library in Milwaukee closed early due to flooding. The Kilbourn tunnel in downtown Milwaukee was shut down for well over an hour as a result of high water.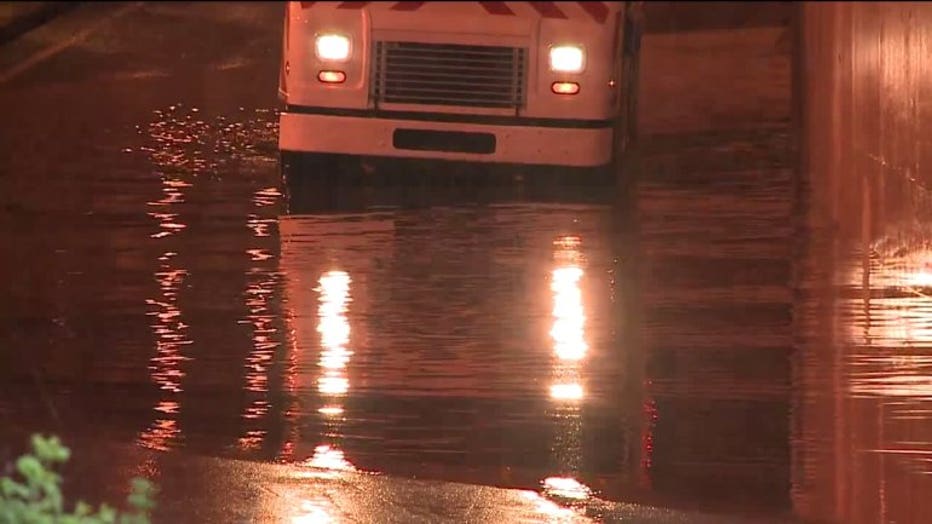 Kilbourn tunnel in downtown Milwaukee


A DPW spokeswoman said this Monday evening: "The City of Milwaukee DPW has nine two-person crews addressing surface ponding issues on city roadways. They are dispatched around the city as requests for service come in. In addition, we have two staff members taking those requests for service and dispatching our crews."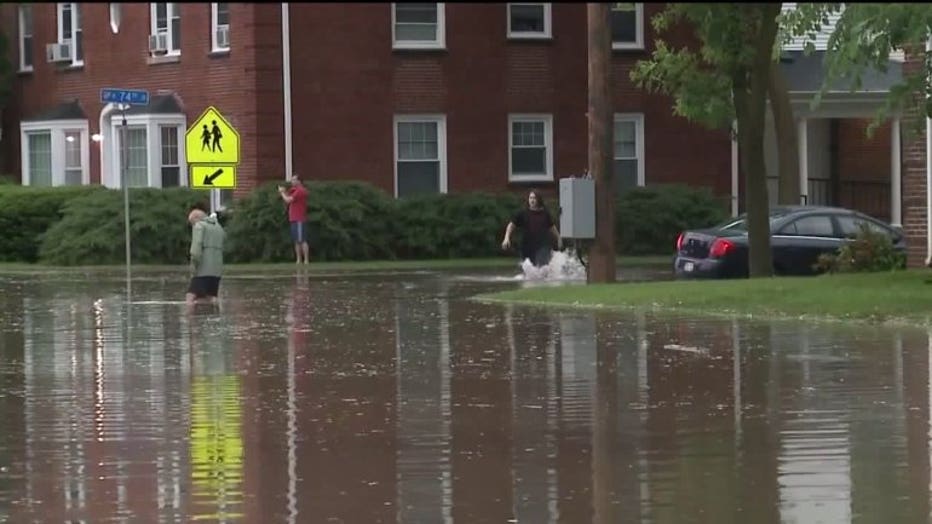 The storms knocked over a tree near Bohners Lake -- sending it tumbling across a roadway. Deputies were on scene rerouting traffic, and We Energies crews also responded.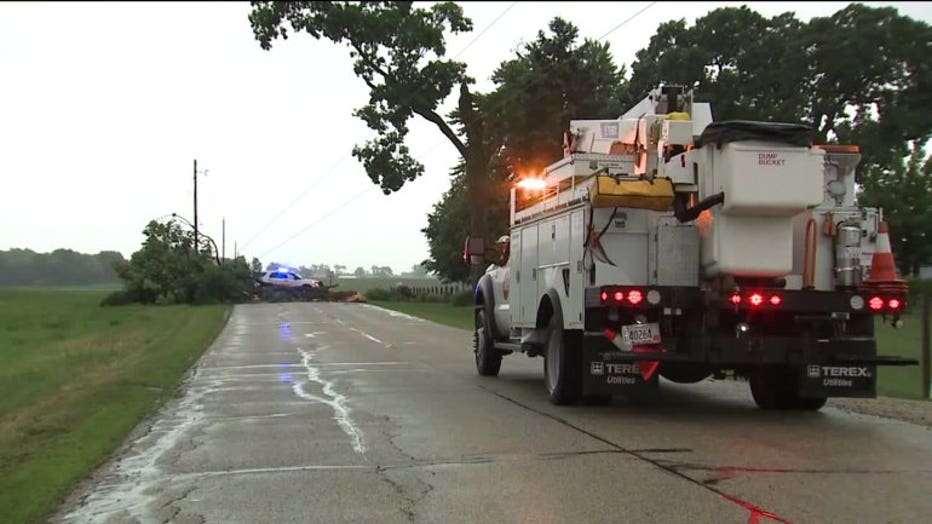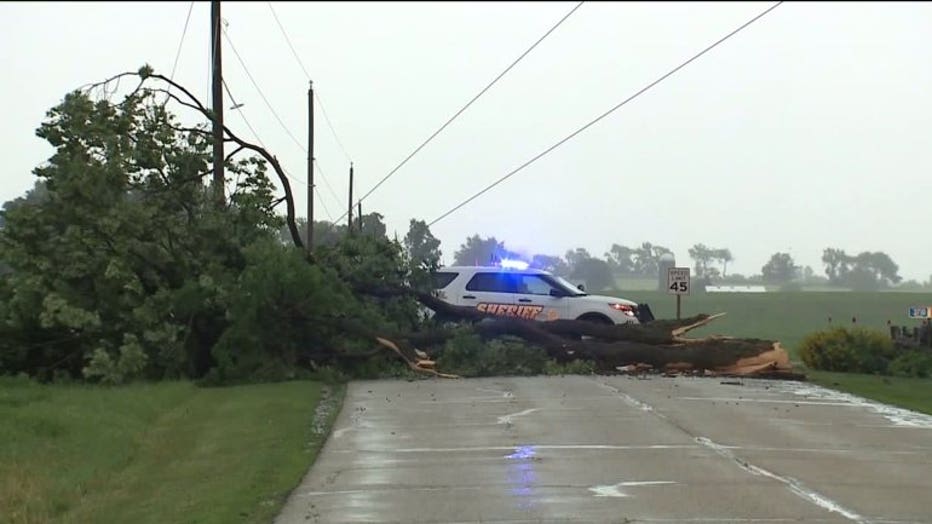 Meanwhile, lightning struck a home in Greendale around 4:30 p.m. near 60th and Grange. A few holes were opened up by the strike, and firefighters responded -- putting a tarp on the roof to cover the holes. No one was hurt.

PHOTO GALLERY



The chance for showers and storms will last through Tuesday.






CLICK HERE for the latest FOX6 forecast information.





Below is video of the flooding shared by FOX6 viewers and news crews: