National Weather Service: Deadly Wisconsin tornado rated a strong EF2
CHETEK, Wis. -- The National Weather Service says its preliminary damage rating for a tornado that destroyed a trailer park and killed a man in northwestern Wisconsin is a strong EF2.

The enhanced F-scale runs from EF0 to EF5. An EF2 or higher is considered a significant tornado.

The weather service says the twister packed winds of 120 to 130 mph, or even slightly stronger, when it hit the park near Chetek on Tuesday evening.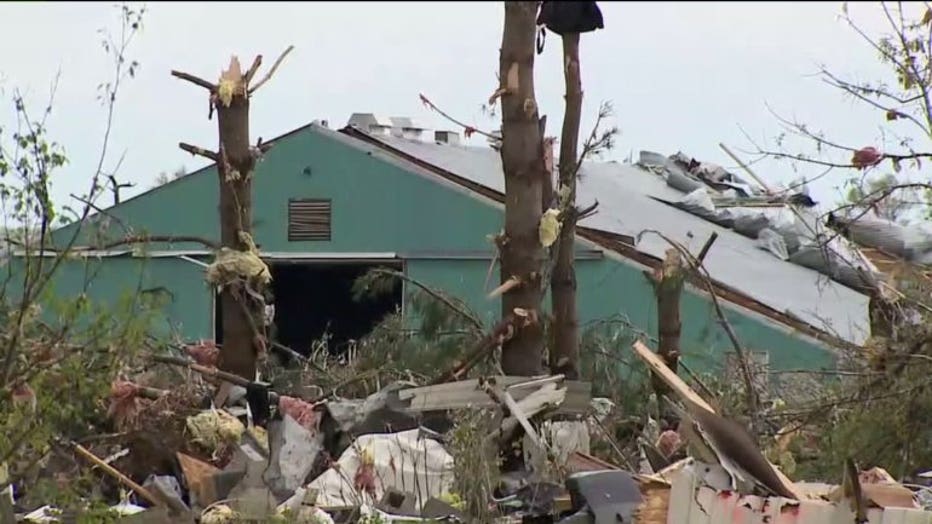 The length of its path is still being determined.

Wisconsin Gov. Scott Walker toured the destruction Wednesday afternoon.

The weather service says it received reports of more than two dozen tornado sightings Tuesday night across five states: Texas, Oklahoma, Kansas, Nebraska and Wisconsin.