More snow for southeast Wisconsin into Monday morning
MILWAUKEE - A long-duration snow event brought light snow starting Saturday night into Sunday morning, but more is on the way. Sunday into Monday morning, additional snow is going to accumulate. Heavier snow is favorable in our northern counties near Fond du Lac and Sheboygan causing a Winter Weather Advisory to be in effect through 7AM Monday, March 13th. Higher snowfall amounts, and snow falling during the commute hours reducing visibility, can cause hazardous travel starting off Monday morning.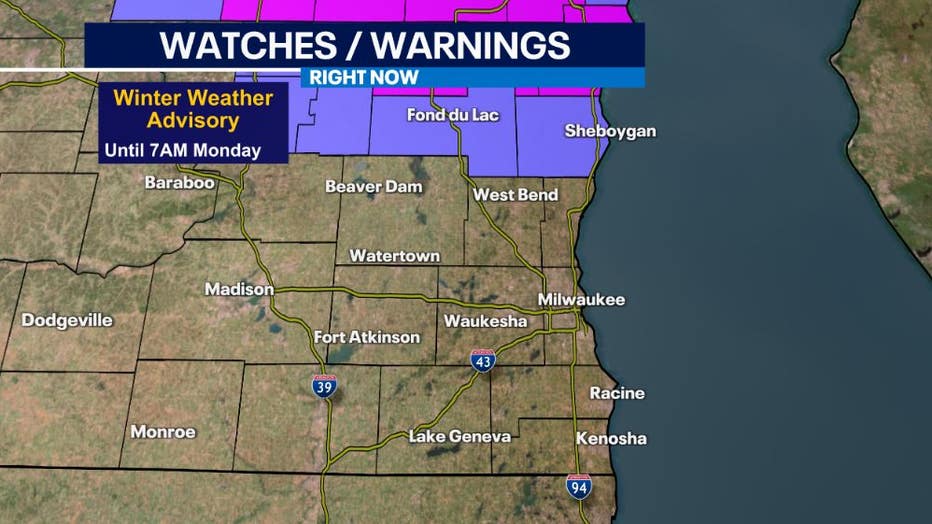 A majority of southeast Wisconsin will sit in the 1-3" range with lower totals likely closer to Illinois.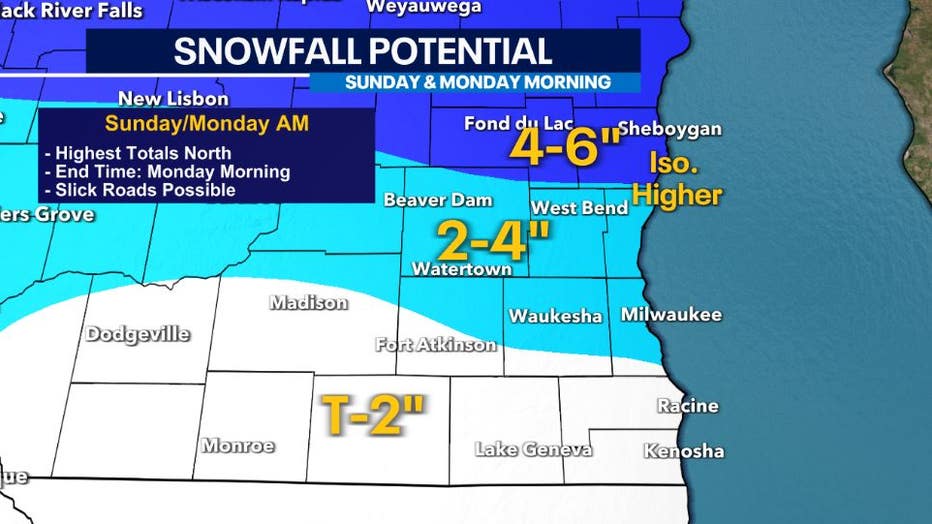 The heaviest rates and most impactful travel times are looking like Sunday late afternoon, Mar.ch 12 and Monday morning, March 13, as a low-pressure deepens and moves through the Great Lakes.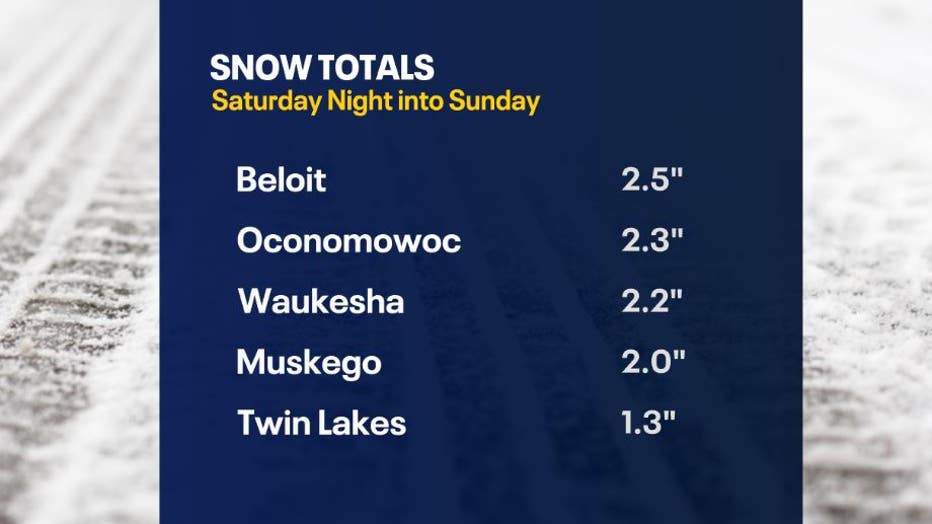 Here are some of the snowfall reports as of Sunday morning, March 12th. Most areas saw a trace to a few inches. 
SIGN UP TODAY: Get daily headlines, breaking news emails from FOX6 New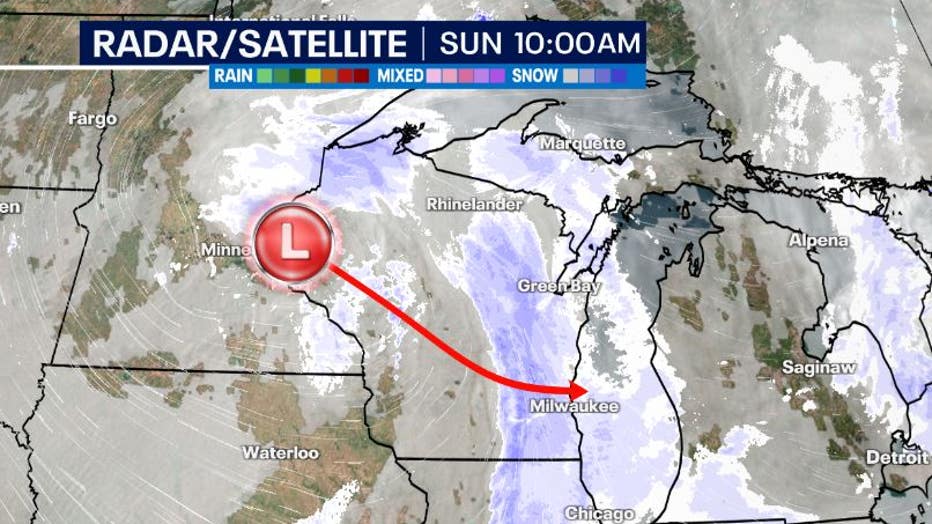 The occluded low will move in a southeasterly direction across Wisconsin today. Ahead of this low will be southeasterly winds keeping temperatures above freezing. Snow can still fall if it is above freezing, but it will limit slick travel during the afternoon.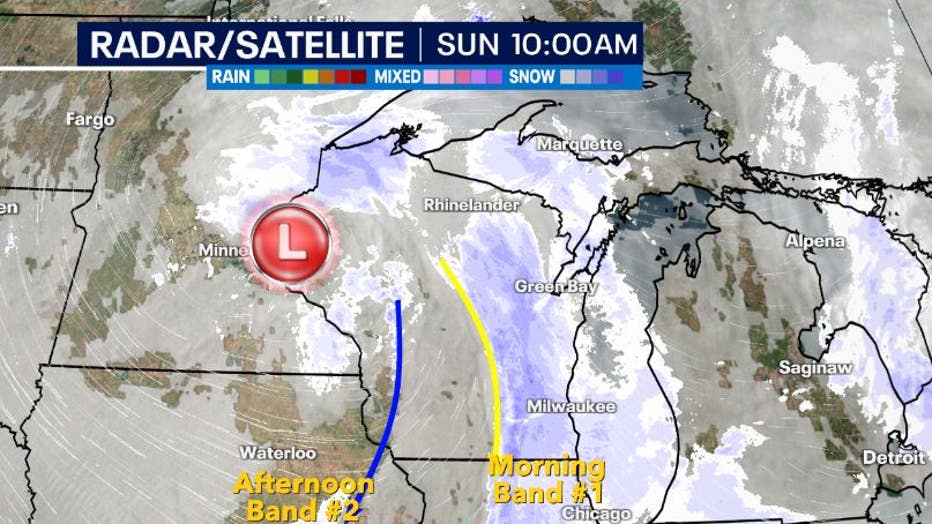 The first band of snow will move through the start of Sunday, March 12, but the second band that could bring heavier snow later this afternoon is already starting to develop in western Wisconsin and eastern Iowa.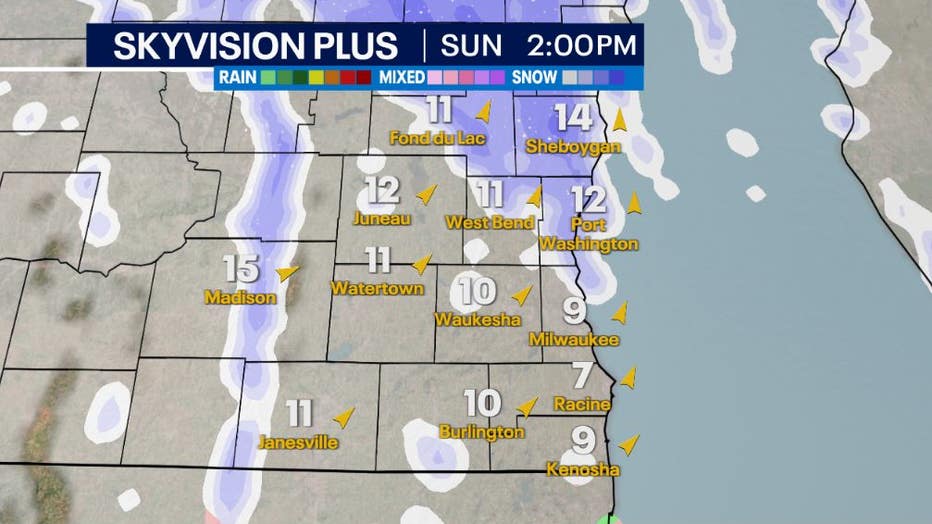 Snow is going to continue through the afternoon and evening hours with pockets of heavier snow likely as the low moves southeast. A mix of light rain and snow is likely near Racine and Kenosha where warmer temperatures are located.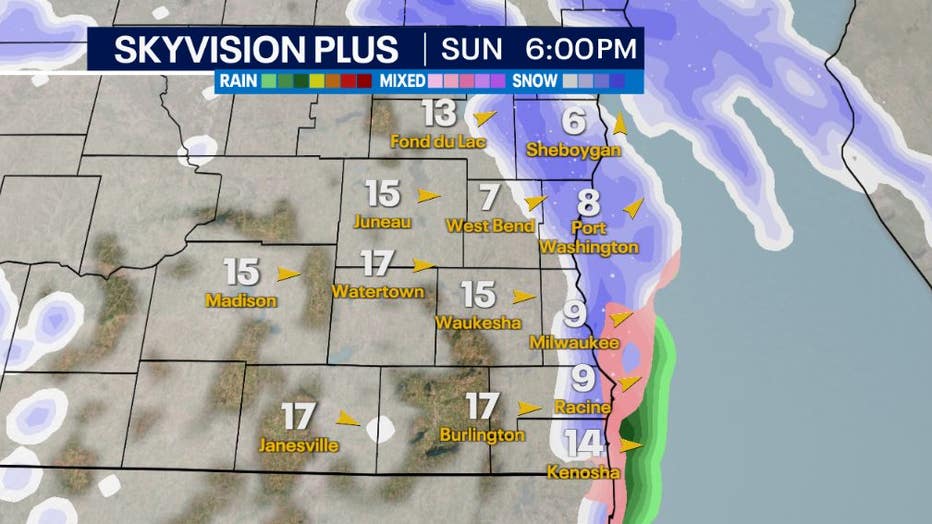 As the winds will shift out of the northeast around the center of low-pressure, added moisture may feed snow falling in northern counties near the lake. This can cause lake enhanced snow leading to a small area with higher totals 4-6" near Sheboygan with isolated areas that could see higher amounts.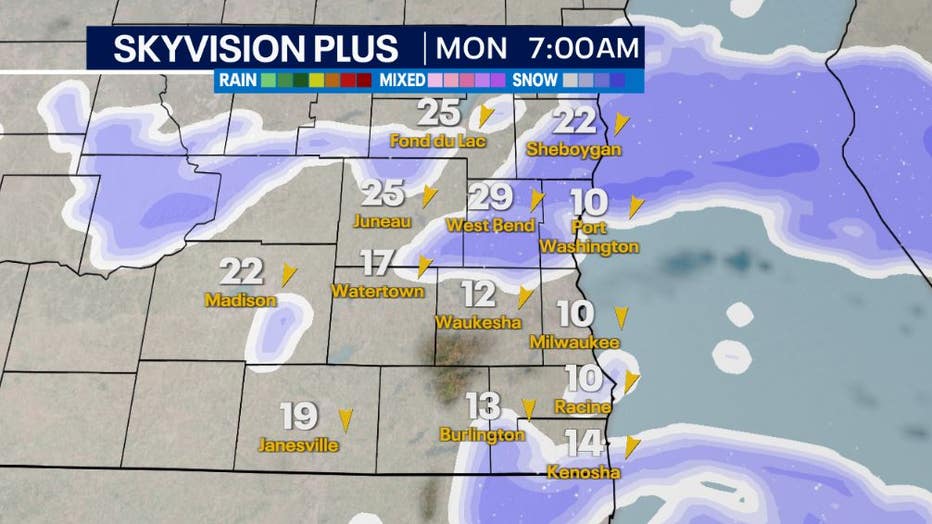 Winds will be strong Sunday night into Monday morning with northeasterly winds gusting between 25-30mph. This can cause a top layer of fluffy snow to blow and cause reduced visibility. 
Stay tuned to the FOX6 Forecast!
FOX6Now.com offers a variety of extremely useful weather tools to help you navigate the stormy season. They include the following:
FOX6 Storm Center app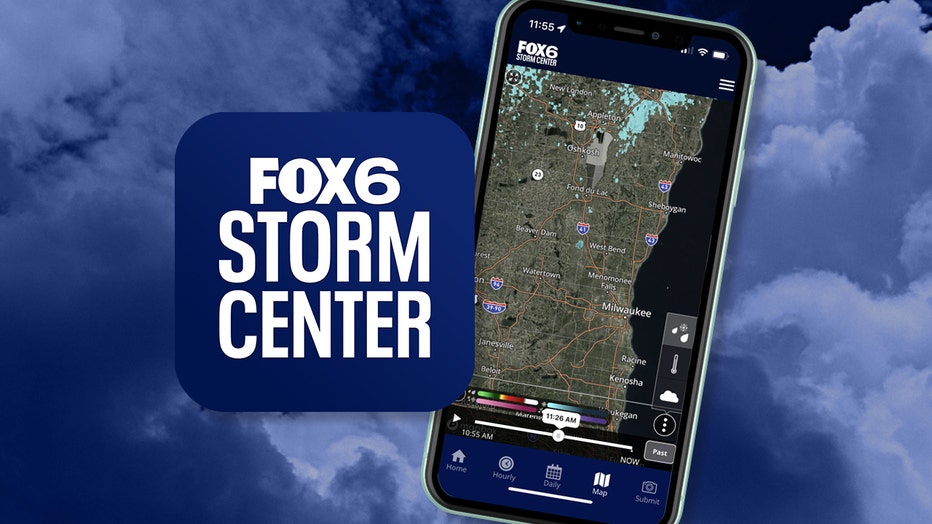 FOX6 News app
FOX Weather app
MAPS AND RADAR
We have a host of maps and radars on the FOX6 Weather page that are updating regularly — to provide you the most accurate assessment of the weather. From a county-by-county view to the Midwest regional radar and a national view — it's all there.
SCHOOL AND BUSINESS CLOSINGS
When the weather gets a little dicey, schools and businesses may shut down. Monitor the latest list of closings, cancellations, and delays reported in southeast Wisconsin.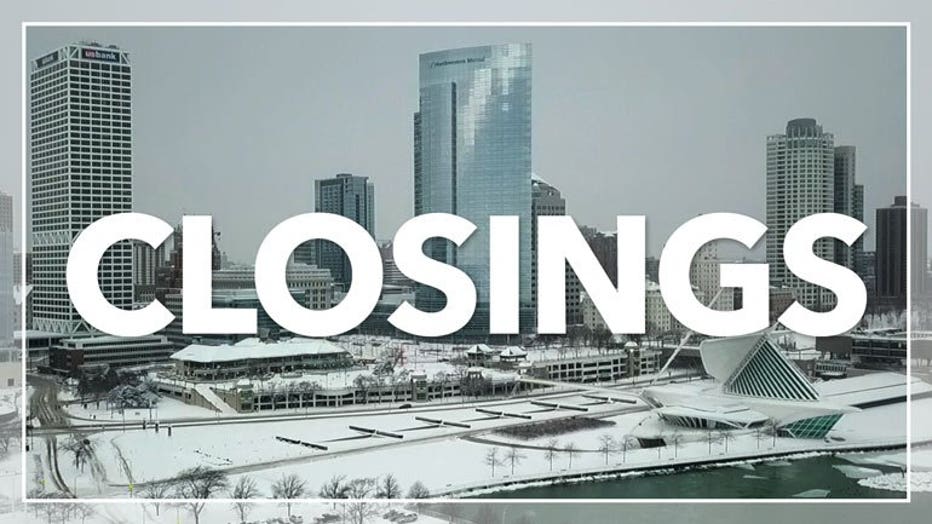 FOX6 WEATHER IN SOCIAL MEDIA