MMSD combined sewer overflow amid heavy rain Monday
MILWAUKEE - Heavy rainfall in southeast Wisconsin on Monday, Feb. 27, prompted the Milwaukee Metropolitan Sewerage District (MMSD) to initiate a combined sewer overflow.
To reduce the risk of wastewater backing up into homes and businesses, the combined sewer overflow started around 11 a.m.
According to MMSD, rain gauges showed at least six areas that received more than two inches of rain Monday morning, on top of melting snow. 
One inch of rain, in MMSD's service, equals 7.1 billion gallons of water.
SIGN UP TODAY: Get daily headlines, breaking news emails from FOX6 News
As of 11:30 a.m., the Deep Tunnel was 77% full, holding 332 million gallons.
When Tamia Hiley listens to the rain, it's usually to help her fall asleep. On Monday, the sound was keeping her up.
"We came back, and it was just pouring in," said Hiley.
Water was seeping from the ceiling in her apartment on Milwaukee's west side. It started at 9 a.m.
"I was like, 'Do you hear that?' And then I seen a drop of water and was like, 'Is the ceiling leaking?'" said Hiley.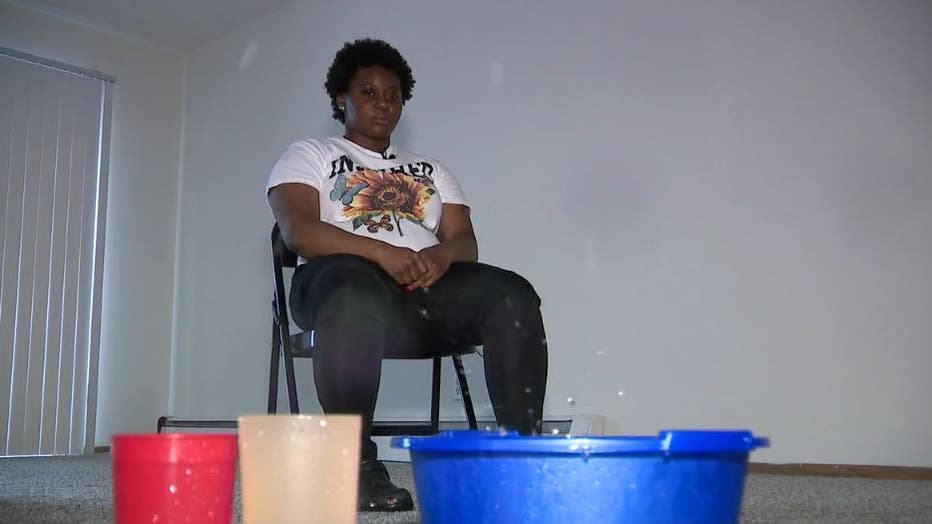 Water filed cups, bins and paint cans. It was far from an ideal way to start the week.
"Man, everything wet," said Hiley. "It's just like…we flooded."
In West Allis, Bryan Gribble with J.R. Plumbing said one basement backup wasn't necessarily due to Monday's rain, but the precipitation didn't help. 
"Their pipes were basically clogged with tree roots, and we're cutting them out," said Gribble.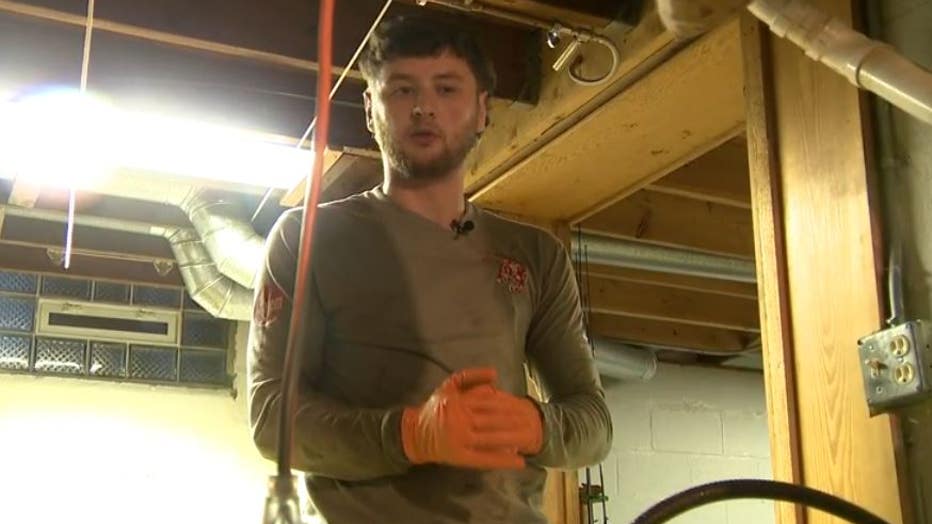 His crews responded to more than 10 sump pump issues.
"Sump pumps usually go out when it rains this much," said Gribble.
In an effort to help prevent homes and businesses from backing up, MMSD started a combined sewage overflow.
Public Information Manager Bill Graffin said when the deep tunnel fills up, a relief valve sends untreated water to rivers that flow into Lake Michigan.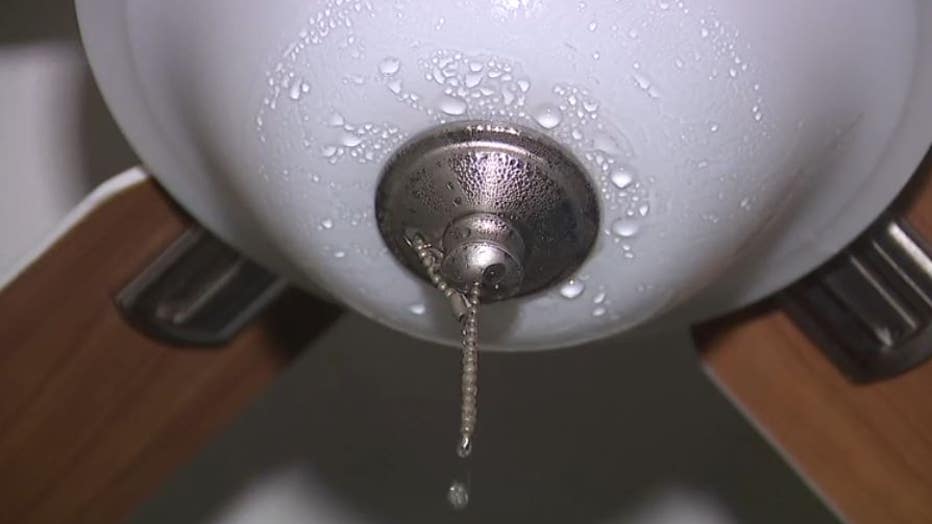 "When you get too much water into a sewer pipe, it'll physically start backing up in the sewer pipe and into homes and businesses," said Graffin.
Graffin said the frozen ground leaves no room for melting snow to sink naturally, so it runs downhill and could end up in your basement. 
There are ways you can help reduce overflows – like installing a rain barrel.
MMSD also issued a Water Drop Alert on Sunday to help reduce sewer overflows.
You can monitor updated rainfall storm totals on FOX6Now.com.