January 2023 southeast Wisconsin weather in review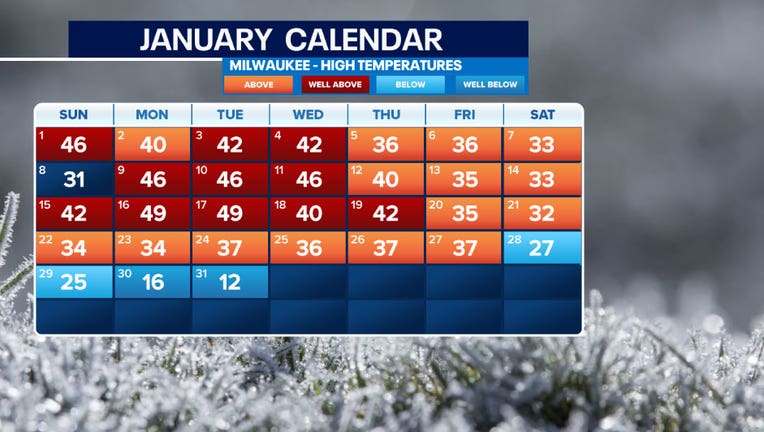 article
MILWAUKEE - Southeast Wisconsin experienced a very unusual start to 2023 with unseasonably warm temperatures taking over almost all of January. 
Overall, there were 15 days slightly above average, 11 days well above average, one day at average, and four days below average. 
Halfway through the month we were on track to potentially have the warmest January on record. However, the slightly cooler temperatures during the third week of the month in addition to the cold arctic that that moved in the last four days prevented this from happening.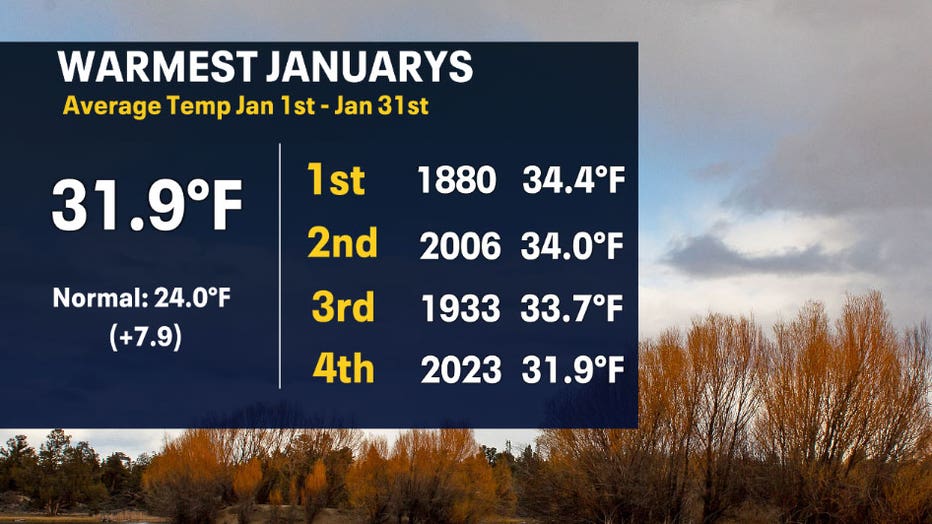 That being said, this January made the top-5 list for warmest Januarys in the record books. Officially, January 2023 ranked the 4th warmest with an average temperate of 31.9°F. This is 7.9°F warmer than the normal 24°F.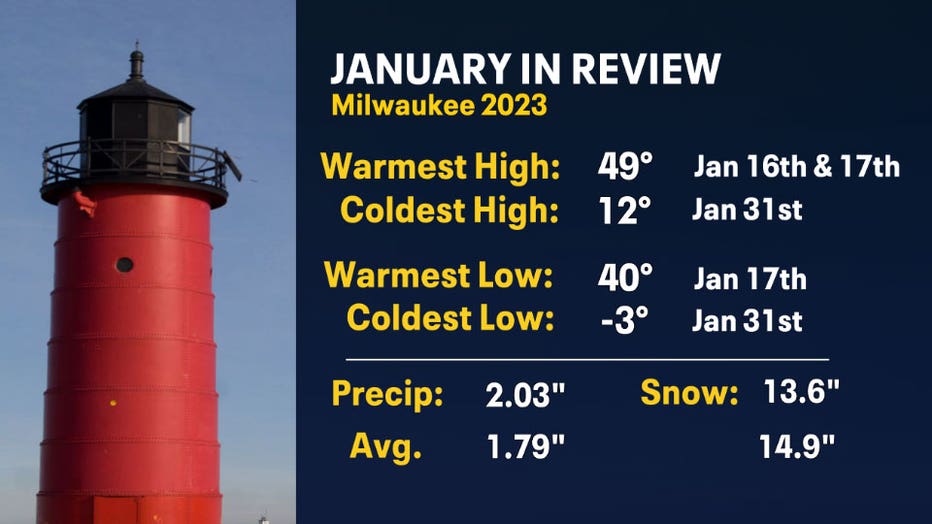 January in review had a large swing of temperatures from feeling like spring most of the month to feeling like winter near the end. January 16th and 17th both had the warmest high temperatures of the month at 49°F! The last time 49°F was reached on Jan. 16, 1990 and Jan. 17, 1973. January 17th also held the warmest low temperature of the month dropping only to 40F. Mother Nature didn't let us forget that it was winter as frigid air brought the coldest days of the month this past week. This made the coldest high temperature at 12°F and the coldest low temperature at -3°F on January 31st.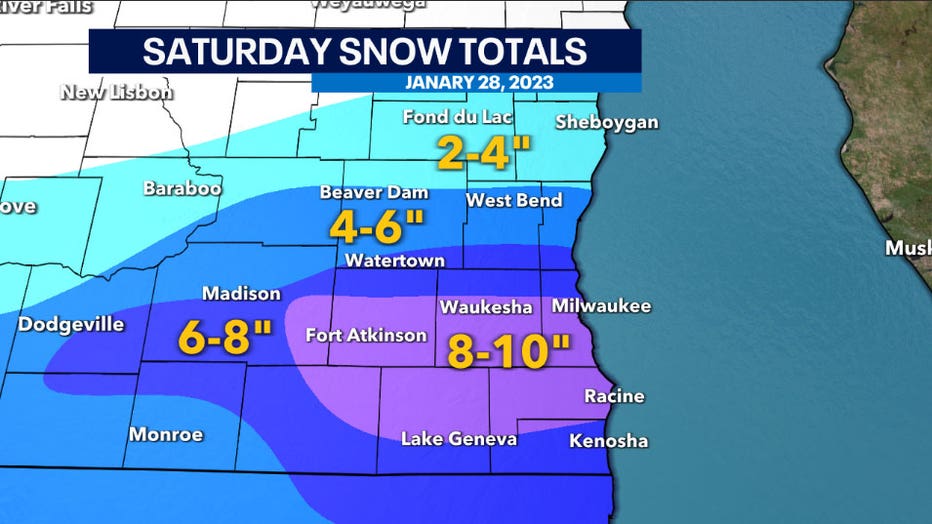 The cold air did assist in snowfall to arrive. Southeast Wisconsin had the first major snowfall of the season on Saturday, Jan. 28 into Sunday, Jan. 29. A wide area with lake enhanced snow brought 8-10" from eastern Dane County to Milwaukee and Racine counties. The northern edge of the system was less impressive with 2-4" in areas like Fond du Lac and Sheboygan.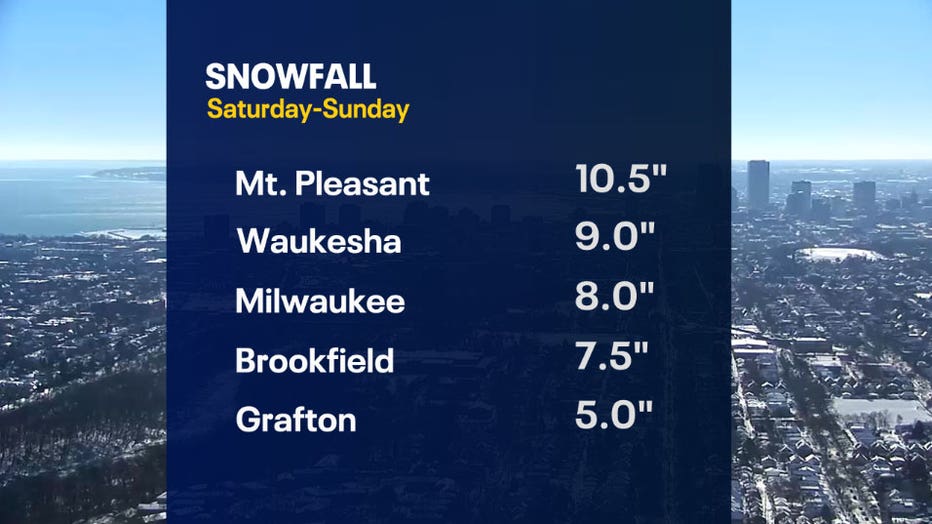 While this was a light and fluffy snow, it accumulated quickly Saturday late afternoon and overnight into Sunday morning. The average amount of snow for Milwaukee in January is 14.9". We were in a large deficit, but the last snow event inched us closer to normal. Milwaukee ended up seeing a snowfall total of 13.6" in January.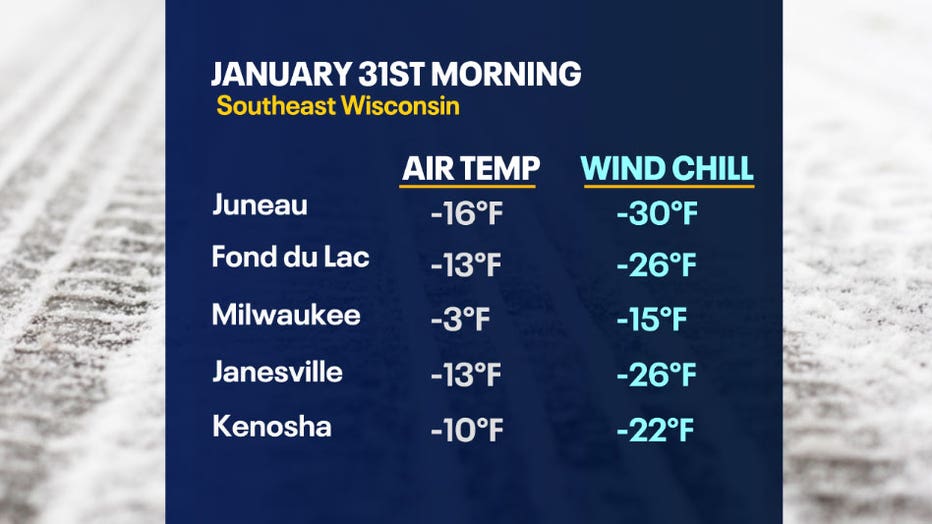 The blast of cold arctic air pushed sub-zero temperatures state wide across the map on Tuesday morning. Last time temperatures were this low was at the end of December 2022. There was also a northwesterly wind component that issued a wind chill advisory on January 31st where some areas experienced values -20°F to -30°F.
February is starting with colder temperatures in the 20s, but this cold stretch doesn't seem to last long. By the first weekend of February, above average temperatures are likely to return yet again in the mid to upper 30s.