60 mph winds take down historic trees in St. Francis: 'It's a little devastating'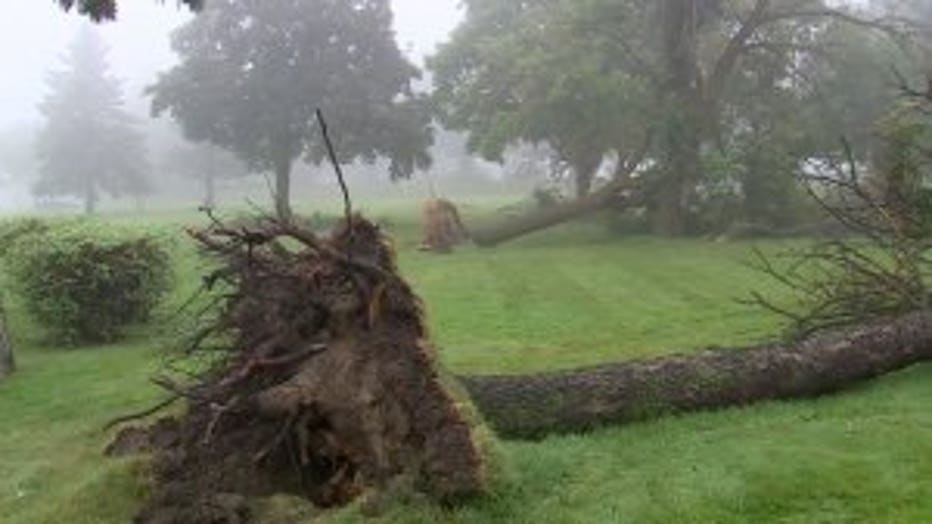 Storm damage in St. Francis


ST. FRANCIS -- High winds in Milwaukee County Wednesday night, Sept. 11, downed large trees along the lakeshore. St. Francis seemed to take the brunt of the storm damage.

Cleanup efforts were underway Thursday, Sept. 12. Meantime, more rain and thunderstorms are expected with a flash flood watch in effect for all of southeast Wisconsin through Friday morning.

"A lot of these trees are very old and very historic, so yeah, it's a shame," said Amy Grau, Communications Director of the Archdiocese of Milwaukee.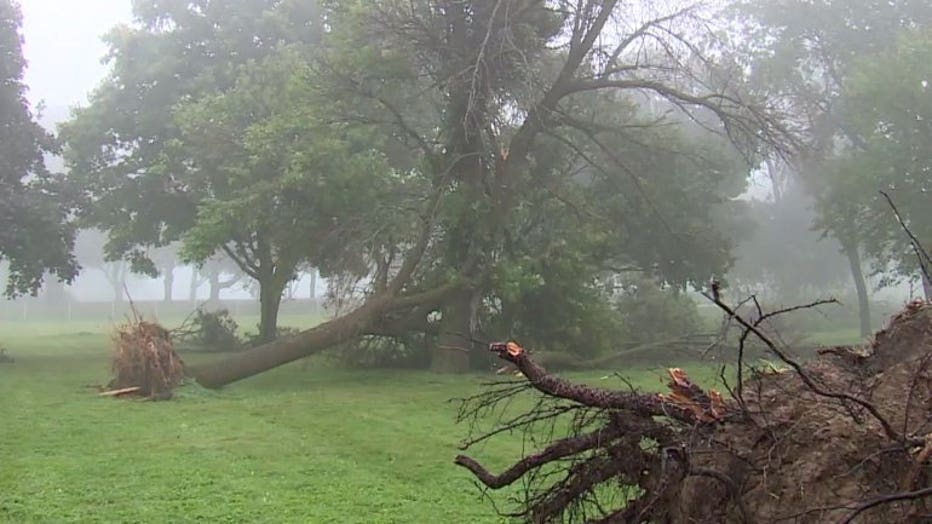 Storm damage in St. Francis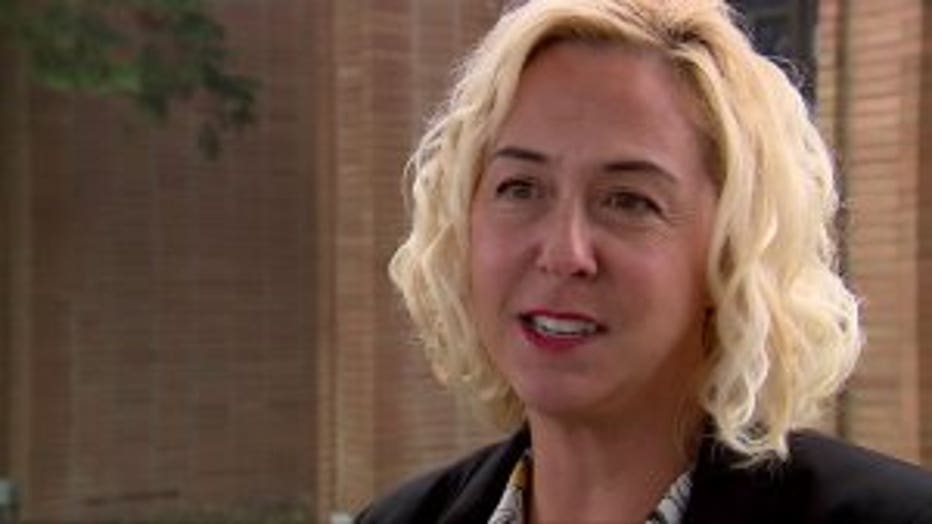 At least 11 trees at the Archdiocese of Milwaukee were pulled up by their roots when 50-60 mph winds ripped through.

"It's too bad. We have so much beautiful green space around here and it's a little devastating to see all of the trees scattered around," Grau said.

FOX6 News found most of the storm damage at the Milwaukee Archdiocese Headquarters and in nearby neighborhoods.

"All of a sudden, bam! It was like a lot of showers at once," said Joanne Riste, cleaning up after storm.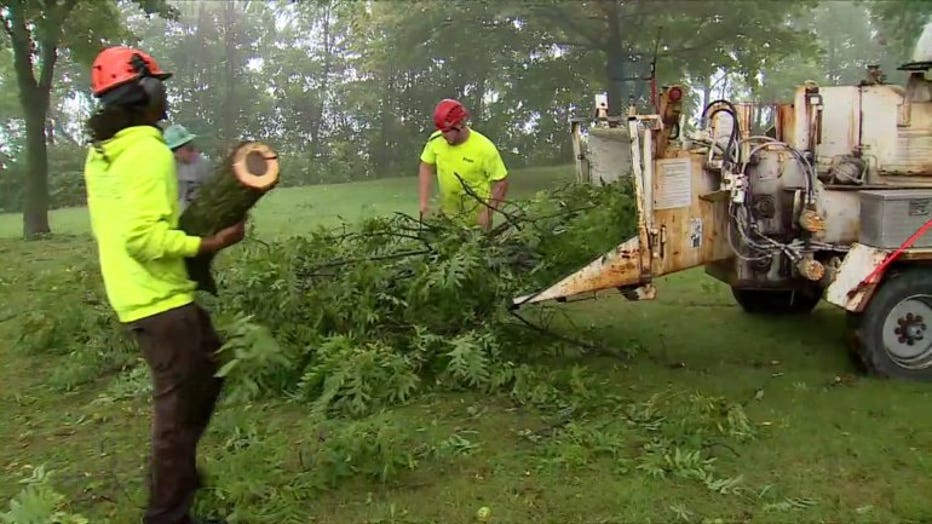 Storm damage in St. Francis


Branches and trees blocked roadways and fell on power lines.

"I'm not used to seeing that many trees down," Riste said. "It was pretty windy. It knocked down one of my planters."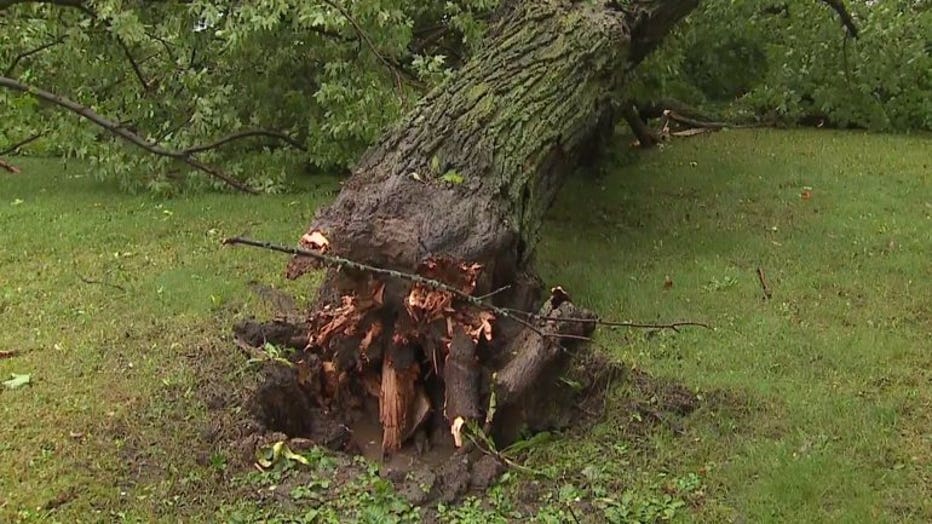 Storm damage in St. Francis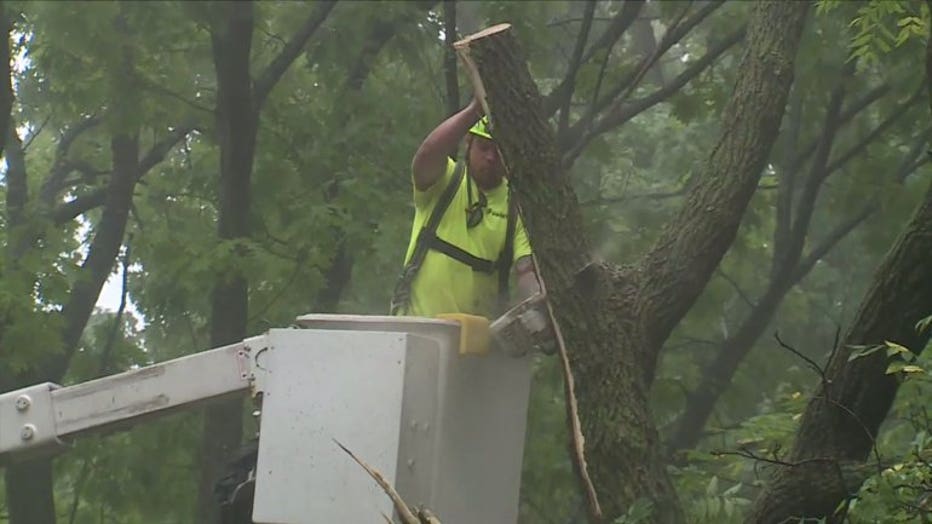 Storm damage in St. Francis


Efforts to clean the neighborhoods wrapped up Thursday afternoon, but the mess at the Milwaukee Archdiocese Headquarters will take longer.

"We hope to repair this as soon as possible," said Grau.

The Archdiocese of Milwaukee plans to replant more trees in the future.

PHOTO GALLERY



Below is a sample of rain totals (in inches) as measured by the National Weather Service in southeast Wisconsin:

Lake Geneva, 5.74
Pleasant Prairie, 5.61
Kenosha, 4.25
Janesville, 4.44
Silver Lake, 4.38
Walworth, 4.12
Pell Lake, 4.06
Hales Corners, 3.67
Twin Lakes, 3.5
Elkhorn, 3.47
Browns Lake, 3.11
Greendale, 3.1
Port Washington, 2.34
West Bend, 1.78
Belgium, 1.6
New Berlin, 1.5
Milwaukee Mitchell International Airport, 1.41