Wisconsin Badgers Rowing Team: Athletes with lots of power directed by the smallest one in the boat


MADISON -- There is an old saying in sports "you can't coach size -- you either have it, or you don't." But sometimes, brains beat out brawn.

The Wisconsin Badgers Rowing Team is full of tall athletes with a lot of power, but they're directed by the smallest one in the boat.

"I really try to be the eyes and ears in the boat," UW Varsity Four Coxswain Kate Condon said.

"They really need to be a certain personality to be successful. They have to be extremely aggressive," UW Associate Head Coach Megan Cooke Carcagno said.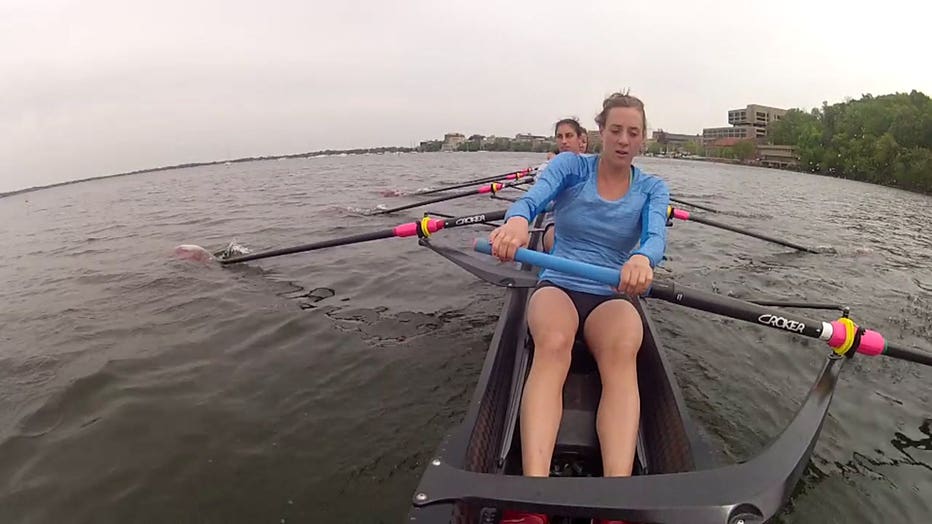 "It's more of a balancing act than anything else. At any given time, you have to worry about the crews next to you, the wind, what's the next workout, what are the rowers doing," UW Second Varsity Eight Coxswain Marie Hebert said.

"Coxswains" work to coordinate the speed and rhythm of the rowers.

"They're kind of the brains of the operation. They do the steering with these little tiny strings that control the rudder underneath the boat," Coach Carcagno said.

"You really have to take a moment and think -- what does this boat need more than anything right now? And for the Varsity, it's calm and just straight numbers,"  UW Varsity Eight Coxswain Lily Hansen said.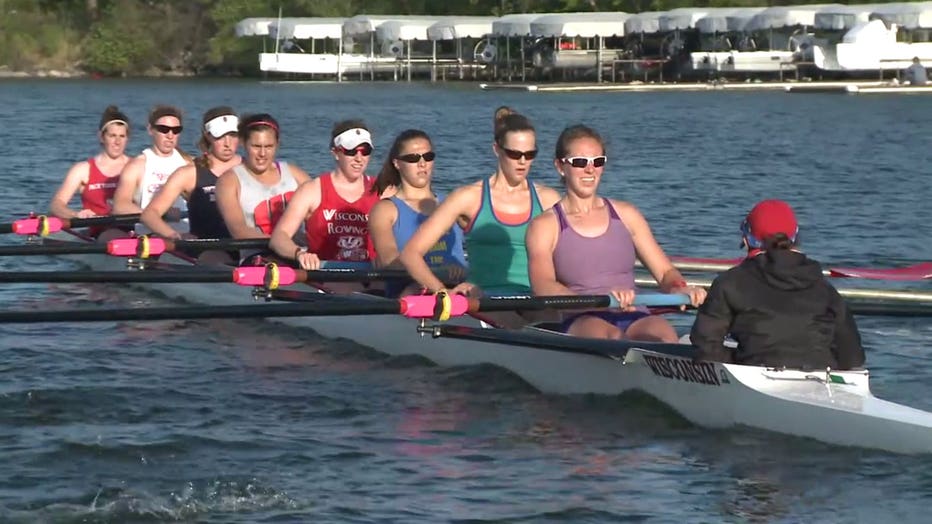 "When I get in the boat, everyone knows what I say is what needs to happen," Condon said.

They're often compared to a horse jockey because of their role and size requirements.

"They can weigh as much as they want to weigh, however, the most competitive ones are right at that 110 mark," Coach Carcagno said.

The Coxswains carry a couple tools with them while they're out on the water. A speed coach measures many things, including strokes per minute and splits. A cox box plugs into speakers in the boat so rowers can hear their commands.

"My boat has a couple words that we all know what they mean. For example, one of them is 'Cowabunga!' We all associate that with 'okay, this is go time,'" Condon said.




"It's those motivational cues that really tell us that we are improving, that we are on the right track to win the race," UW Senior Rower Libby O'Rourke said.

There is no question that they love to make their boat the fastest one on the water.

"To be able to focus on so many things at once, and to get so many things at once right, as much as we can -- it's pretty amazing," Hebert said.

"The fact that I can be on the water with a group of women who are so dedicated to something and also so intelligent, with the Capitol behind me is an awesome experience," Condon said.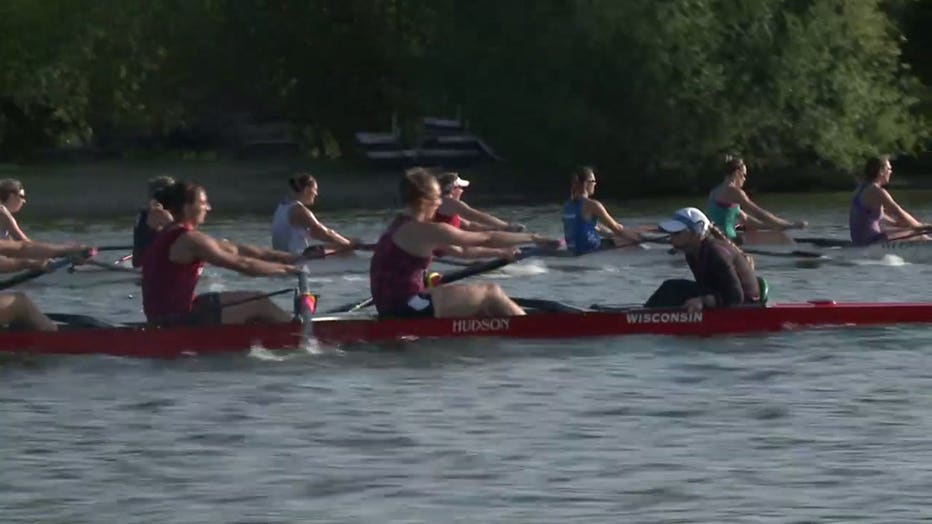 "That's really gratifying -- when you see a boat before you step in and after you step out, how much different it can truly be with the knowledge you have about the sport," Hansen said.

The Wisconsin Badgers women finished 13th at the NCAA Rowing Championships in California this past weekend. That's their best effort in several years.