"We were waiting for Brett to come home:" Emotional day in Titletown for Favre's Hall of Fame induction


GREEN BAY -- Brett Favre was asking earlier today if he thought he would get emotional during his Hall of Fame induction ceremony. He said he thought this event was more of a celebration and not necessarily an emotional one. That feeling quickly changed as he was greeted by roars and chants from the fans.

In a sea of green and gold you will stick out if you're not in uniform. Ricardo Salazar was just, perhaps, suited up in the wrong jersey.

"I have all of his other jerseys except this is the only one I could find," said Ricardo Salazar, Packers fan.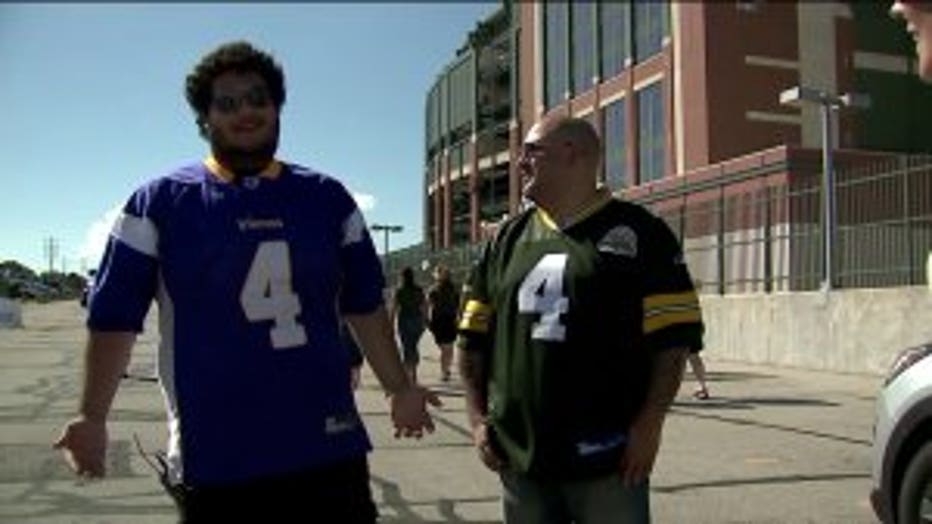 He insists he's a Packers fan and there is no doubt Favre is his favorite.

"I don't care, I love Brett Favre. I've always been a Packers fan," said Salazar.

This night is not bound by green and gold. Thousands at Lambeau Field payed tribute to one of the greatest -- Brett Favre transcends a team.




"He's been one of my favorite Packers since he came in the league," said a Packers fan.

They celebrate his athleticism, leadership and legend.

"We've been waiting for this day for awhile now, we were waiting for Brett to come home," said Ricardo Salazar, Packers fan.

Even though some chose to stand out, there really is only one person all eyes are focused on.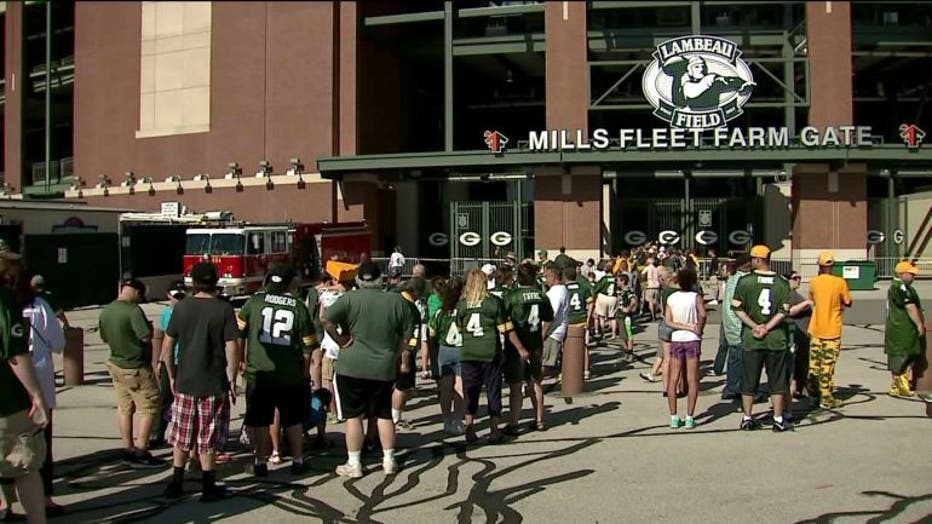 "That didn't call him Gunslinger for nothing. He was always going to give 110% and leave it all on the field and that's why we celebrate him," said Salazar.

A lot of people today were not afraid to admit they were emotional. They say this honor was something they had been waiting to see for a while.