"We got a bunch of high fives:" Brewers fans have fun with "Star Wars Night" theme at Miller Park
MILWAUKEE -- The Milwaukee Brewers on Saturday, May 30th took on the Arizona Diamondbacks (with bats, not lightsabers) in an epic battle against the Dark Side at Miller Park! The Brewers played before a sold-out crowd as Miller Park played host to "Star Wars Night" presented by Kohl's.

A number of Star Wars characters made special appearances throughout the game, and fans were encouraged to dress in costume.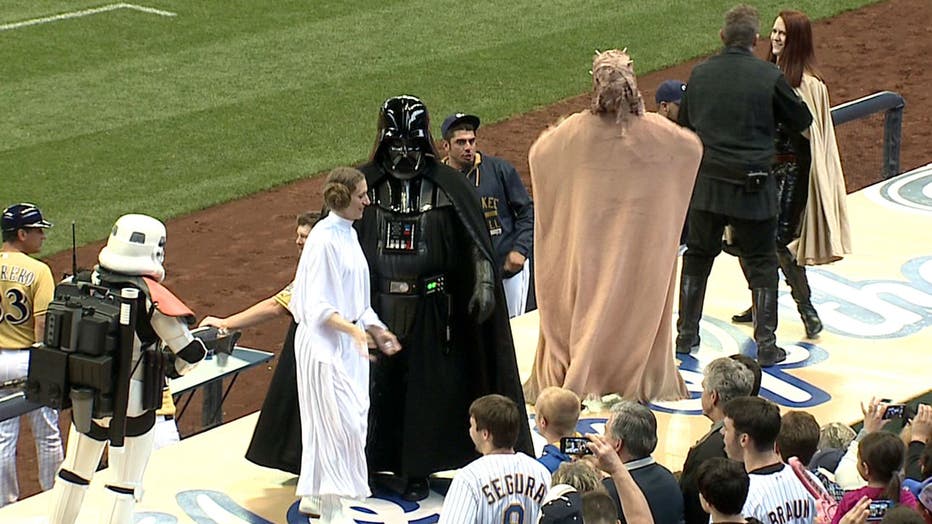 Star Wars Night at Miller Park


Additionally, fans who purchased the ticket package received a limited-edition Jonathan Lucroy "Jedi Luc" bobblehead!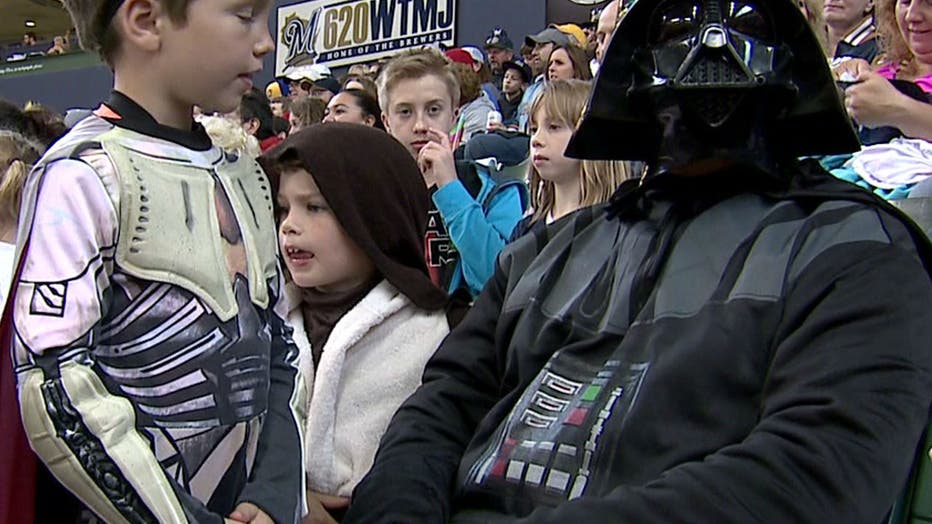 Star Wars Night at Miller Park


"Today, the Diamondbacks are Darth Vader!" one Brewers fan said.

The Foy family took in the Brewers game in full costume!

"We got a couple of glances. We got a bunch of high fives," the Foy family said.

On this "Star Wars Night" at Miller Park, they were prepared.

"General Grievous," Declan Foy said.

"I'm dressed up as Obi Wan Kenobi," Paddy Foy said.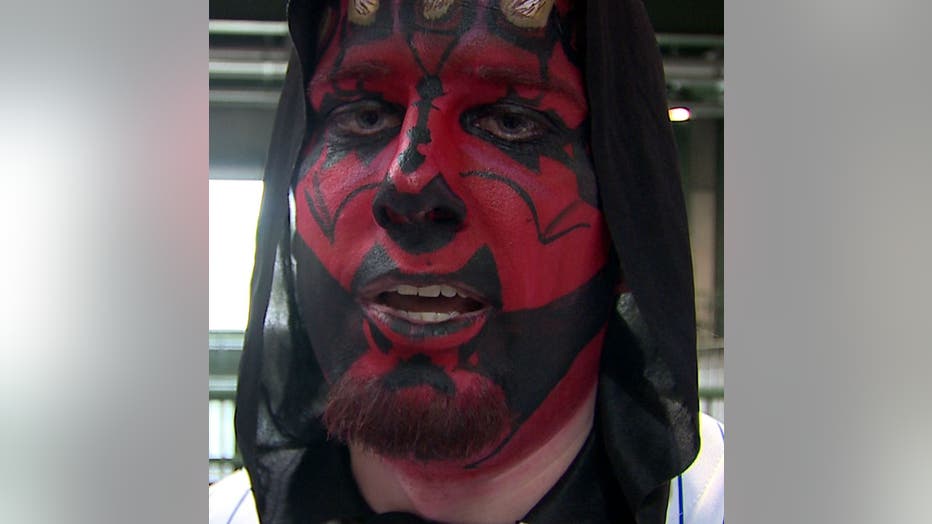 "My dad's Darth Vader," Molly Foy said.

They cheered on the good guys, and they weren't alone. Many fans had fun with the theme.

"We're just trying to maintain order," a man dressed as a Storm Trooper said.

"Brewers have the force behind them," a man dressed as Darth Maul said.

Unfortunately though, the force didn't help the Brewers achieve victory over the Diamondbacks. The Crew lost its seventh straight -- falling to Arizona 7-3.