UWM players Akeem Springs, Jordan Johnson speak out after Coach Rob Jeter's firing: "I was shocked"
MILWAUKEE -- The backlash to the firing of University of Wisconsin-Milwaukee men's basketball coach Rob Jeter has been unrelenting. So much so that UWM Athletic Director Amanda Braun had to do full damage control with the media on Tuesday, March 29th.

"We believe that we can achieve that level of success competing in the top three and competing for championships so it seemed like the right time, given the recent history and the long history of our program, that it was time to do that," Braun said.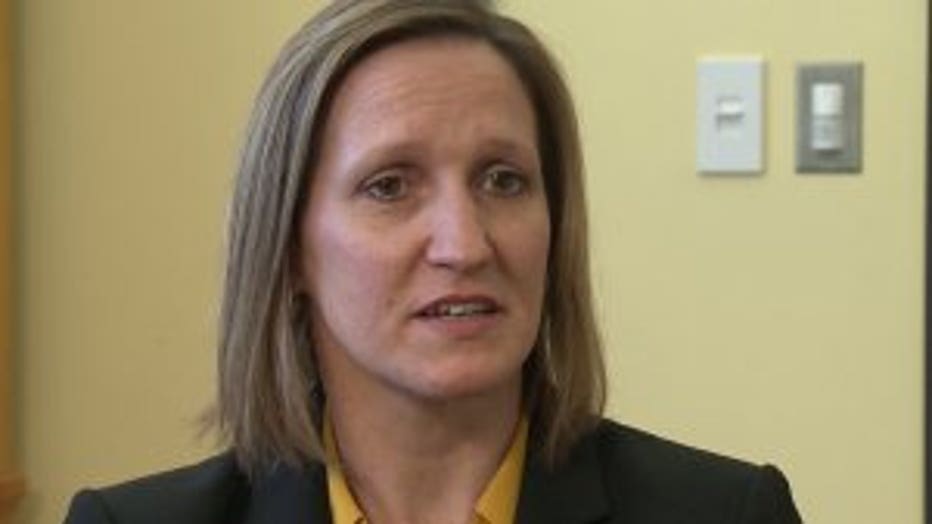 When third-year UWM AD Amanda Braun announced her decision to fire Rob Jeter, the beloved UWM men's basketball head coach on March 16th, it sent shockwaves through the program and the community.

Despite leading the Panthers to 20 wins, including a road victory over the Wisconsin Badgers this season, Jeter was out after 11 seasons, with one year left on his contract, amid reports of a contentious relationship, or a non-existent one between coach and AD.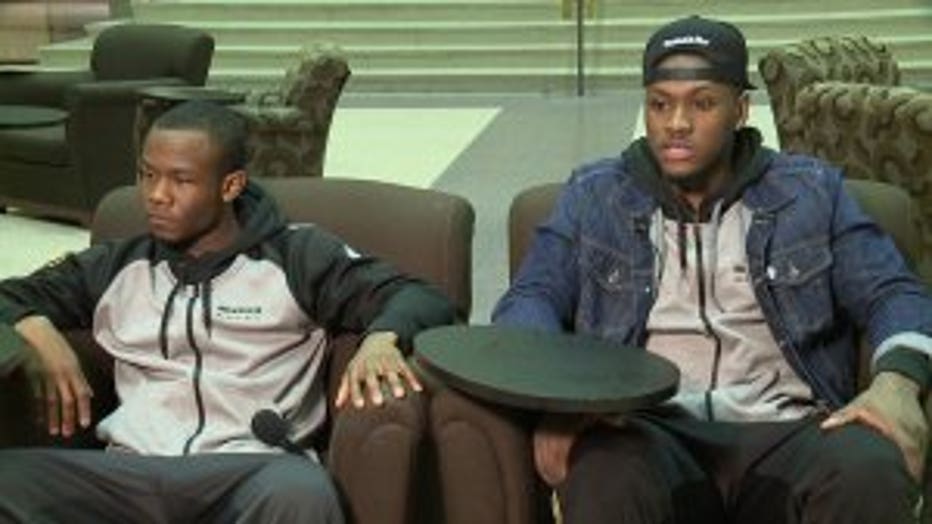 Jordan Johnson and Akeem Springs


"Of course, when you speak about the firing, you speak about expectations. When we get into expectations, we get into our facilities, you get into different things, the resources that I felt like we could have used if we were going to have such high expectations," Akeem Springs, UWM junior said.

In the wake of Jeter's dismissal, Springs, a key part of the Panthers program, along with Jordan Johnson, took to Twitter to express unhappiness with the firing and a perceived lack of commitment from Braun. Springs became the mouthpiece for his teammates.

"I prayed about it. I just felt like it was something that needed to be said. It's definitely a learning process. The business aspect of college basketball is really clear to me now," Springs said.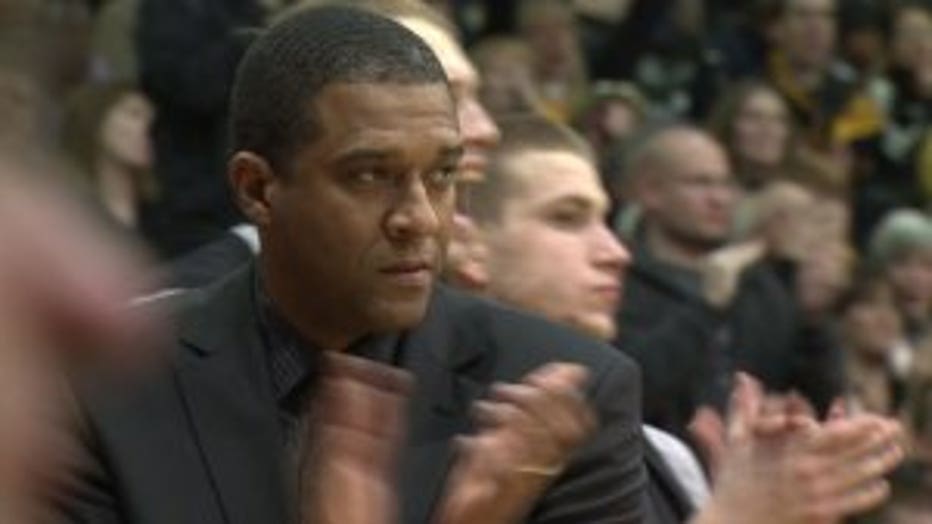 Johnson, a close friend of Springs since the two played high school basketball in Waukegan, Illinois lets his play on the court do his talking, but like his teammates, the soft-spoken junior was caught off-guard.

"I was shocked that she fired Jeter with only one year left on his contract. There's a lot of juniors on the team that really respected Coach Jeter. We all wanted to play for him, not somebody else," Johnson said.

Springs said he was upset about losing the coach who recruited him to UWM. Beyond that, he said he is disappointed that the team wasn't allowed to go on an international trip at the beginning of the season that would have been paid for by UWM alumnus and booster Dave Nicholas.

"Because a few more games, a few more assists from Jordy and we could have been in the top two or three position. And who knows. Rob would have been here, you know?" Springs said.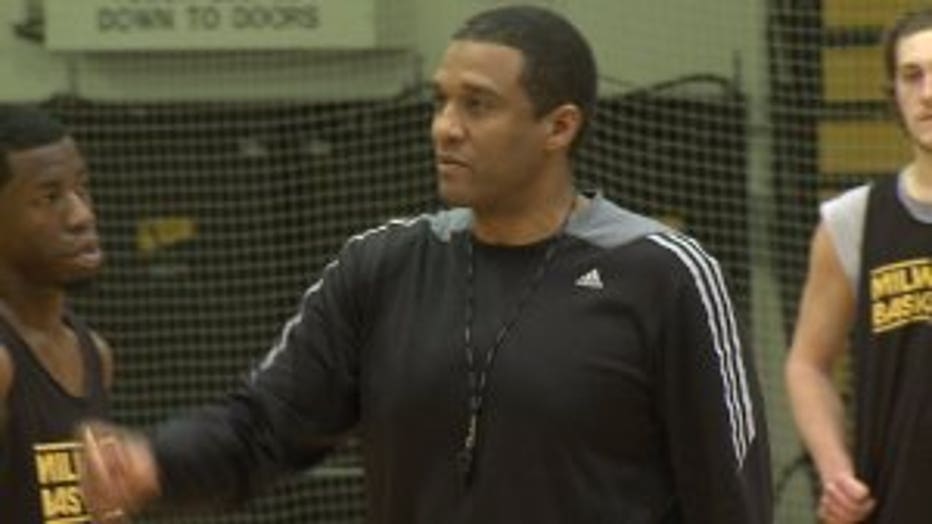 Then there was Braun's call not to allow Jeter to pursue opportunities for his team to play in a lesser post-season tournament. Again, donors would have covered all costs.

"It's the relationship I think that is missing and us being able to trust her, or us being able to feel that she has our back. I just think that if there's a relationship piece there, then we'd feel a little more comfortable with her decision," Springs said.

"From what I can tell, the team doesn't really trust her, and it's like, I don't really think she cares about us, basically," Johnson said.

Johnson and Springs have another year of basketball eligibility. They're among the players who have been given permission to transfer from UWM, but they said they will keep an open mind as it relates to Jeter's successor.

"I think it needs to happen sooner rather than later, as far as the coach coming in and a collective healing for not just the program but the community," Springs said. "This might be a good thing, you know? It might be a wake up call to everybody -- the athletic program and the university that there are changes that need to be made."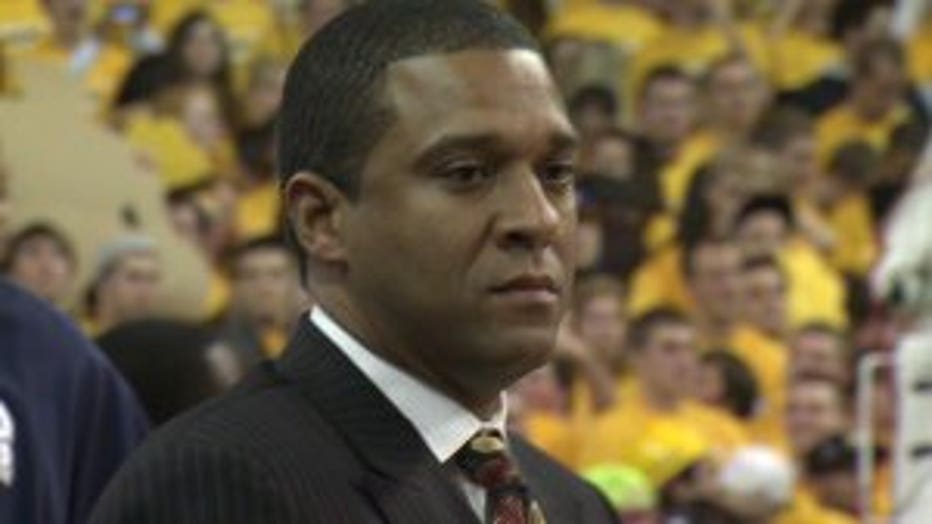 Springs said that with Jeter and his staff to lean on, the players developed a "just us" chant, but through this process, they have seen others step up.

"I think for a period there, we didn't know who all had our backs. We knew that it was just us, the people on our team, the coaches, but now we see we have the support of our boosters, our fans, our alumni. That did a lot for us. We really appreciate that," Springs said.

It's been a tough two weeks for a couple close friends. For now, Springs and Johnson are content to relax and let this process play out.

"We love Milwaukee. We love the black and gold. We love coming out. We love the atmosphere. The relationships we've made with friends and people outside of basketball," Johnson said.

"We want the best thing for both of us. It's going to be tough if I have to leave J," Springs said.

"Yeah because if you leave, then I'm gone," Johnson said.